Lincoln Pharma
CMP 324
If you wnat our frank view , we don't like this company due to certain fundmental reasons and won't keep it in our porfolio as an investor.
From technical and trading prespective , here is our view.
The stock has given a break out on falling trendline and now it is retesting.
In short-term ,it can go to 315-310 levels where it might find good support.A break below these levels can take it much below 300.
On upside, if it starts closing above 335 and stays there for few weeks , it can go to next resitance levels of 365 and 385.
As it might take few months to reach these levels, we would reveiw it again after few months only after it is able to cross 385.
Weekly Chart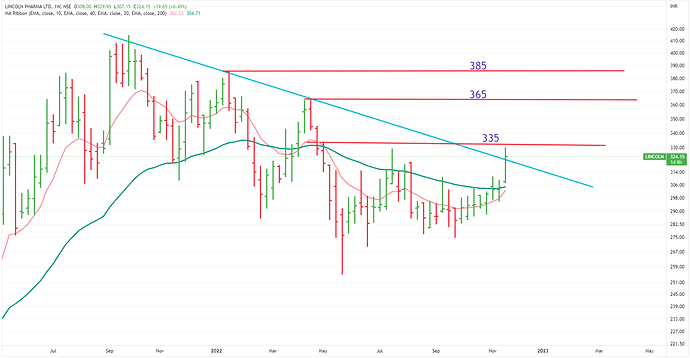 Disclaimer
:This post is just for learning few methods of price-patterns. Views are personal. No buy/sell recommendations. These are probability study methods and chances of success/failure depend upon various factors