M & M Finance
CMP-211
Can it go back to old glory in this tipsy -turvy market!
Well, let's keep a close watch. Daily/Weekly/Monthly MACD is in buy mode .
On EW presepective, it seems to be in its 3rd wave.
Question is whether iii rd of 3rd has started ? Let the first confirmation comes ie. crossing and closing above 61.8% retracement levels of recent decline.
Monthly chart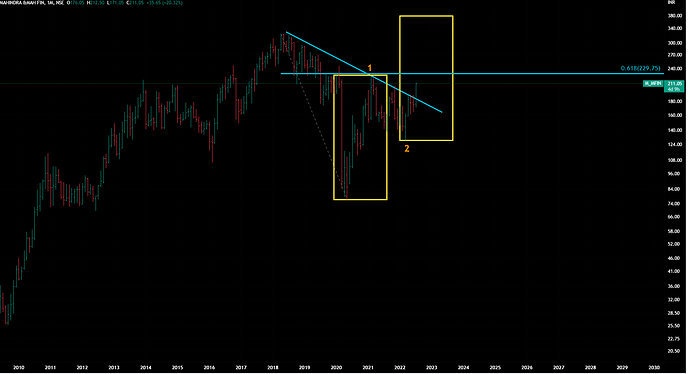 From stage analysis prespective , it seems to have entered stage 2 again but with lot of resistances on left-hand -side. In short, the journey on upside ( if it begins ) would be slow and checkered.
Weekly Chart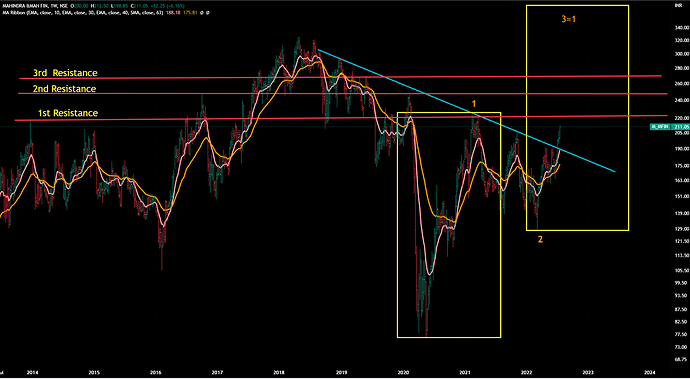 Disclaimer:Chart for study purpose only. No recommendation, no suggestion. All of the above projecition might go completely wrong.