Thanks for your questions.
Here is my attempt to answer your questions
Covid has impacted the business of Non-Covid for Dr. Lalpath labs in the initial quarters of the pandemic. In Q2 FY22 revenue, 90% is from Non-Covid business which means it almost regained earlier revenue mix. What Covid has brought to us is the healthcare awareness apart from taking term insurance. Majority of the people will now go through the precautionary/yearly/half-yearly check-ups which will eventually benefit the diagnostic businesses. Dr. Lalpath labs has got the omni channel presence and so is the distribution reach. The company has consciously invested in technology(AWS case study) in 2017 to reduce the turn around time for a medical test result - most of the times within a day. During distress times like in the pandemic, the strong ones become even stronger. The management is also excellent capital allocator, they did not raise any capital from market till now and recently acquired Suburban Diagnostic chain in an all cash deal of ~1000 Cr. Many senior investors in valuepickr as well as Warren Buffett consider this to be one of the key tenet for a great business.
Further information…
The MD has mentioned a use case about how the patient medical data can help in differential pricing in case of insurance in the video link I posted. In fact, they also started the vertical Genevolve as next growth area. From what I understand, based on the past medical data, there is a 70% chance that they can predict the future possibilities. Now, here we have Dr. Lalpath labs ahead of other chains in technology and also understands the use cases of data and has the data.
Recently, there is a news of capping of RT-PCR test cost in Delhi.
The government reduced the RT-PCR price as well as asked the diagnostic chains to report the positive case information within 12 hours. The small chains could not break even as well as will not have infrastructure to report within 12 hours mandate. Again, the stronger ones like Dr. Lal will take more volumes now, which will at least compensate for their Covid revenue that is again only 10% of total revenue. I increased allocation gradually during this time.
What are your thoughts on FED rate hikes and its effects on high P/E companies in your portfolio?
I am still trying to understand macros.
What happens when FED rate hikes?
The excess liquidity is taken out which means some of the FII/FPIs will reduce their share-holding in some of the stocks/ETFs they own as they need to rejig their asset mix balance. This can have some impact on the share-prices of stock where FII/FPIs hold more share-holding. In some cases, the DIIs and retail buy these in case they are of good quality. All through 2021, there was continuous selling from FII/FPIs. Most foreign inflows are indirectly based on MSCI Emerging Markets index. Now, for them to return, India should be in attractive valuation within the emerging markets space - India, China, Taiwan, South Korea and Brazil constitute ~80% of the MSCI Emerging Markets Index.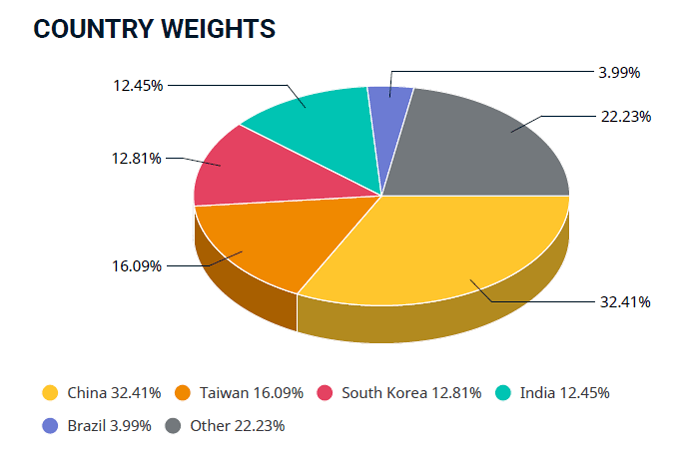 I don't know when India becomes attractive in terms of valuation comfort. However, South Korea has been lobbying to get its position moved from emerging markets to developed markets index.This rejig decision will happen in FY24 and so the decision will be out in Mid-FY23. If this happens, a big majority of flows can move to India as it is one of the fastest growing economies in large countries in terms of GDP and also relatively stable. This can again bring in some flows to India.
Funds will be difficult for the capex heavy companies. Corporate India is very much de-leveraged now and banks are far away from NPA mess and in much comfortable position to lend. In case of interest rate hikes in India, the companies with debt, will have more interest outlay that will reduce PAT.
Here are the high P/E companies in my PF.
| Company | P/E |
| --- | --- |
| Fsn E-Commerce Ventures Ltd (XNSE:NYKAA) | 2,227.64 |
| OLECTRA GREENTECH LIMITED (XNSE:OLECTRA) | 250.91 |
| AVENUE SUPERMARTS LIMITED (XNSE:DMART) | 184.95 |
| NAZARA TECHNOLOGIES LIMITED (XNSE:NAZARA) | 153.27 |
| TITAN COMPANY LIMITED (XNSE:TITAN) | 123.56 |
| PAGE INDUSTRIES LIMITED (XNSE:PAGEIND) | 109.31 |
| ASTRAL LIMITED (XNSE:ASTRAL) | 85.44 |
| JBM AUTO LIMITED (XBOM:532605) | 78.75 |
| INDIAN ENERGY EXCHANGE LIMITED (XNSE:IEX) | 74.16 |
| DR. LAL PATHLABS Limited (XNSE:LALPATHLAB) | 60.97 |
There is a history for Astral, Page, Avenue Supermarts, Titan and these companies will have elevated P/E as they demonstrated superior capital allocation, great management pedigree and consistent performance. They fall under consistent compounders and given my investment horizon, I don't see any issue with them.
Nykaa and Nazara is at very high P/E but then there is no debt part to it. Both these companies do not raise capital for their operational purposes. These are new age and so will take more time to show numbers that justify their valuation.
Dr. Lal Pathlabs doesn't have debt and market gives a premium P/E for these companies for their management pedigree and capital allocation
IEX is a long term bet on channelising the power/gas into exchanges from long-term contracts and it does not have debt or needs to raise capital from market
Olectra does not have any debt but it needs to raise capital for its growth. No problems here as the promoter is having money muscle and as mentioned in the Nov 21 ICRA report, they are in a very comfortable situation to support the growth plans of Olectra. The only company with reasonable debt(d/e ~1.44) is JBM Auto which forms 3% of PF. This is something I see as benefit of EV theme. The management guided that they will deliver 700 E-Buses by March 2022 and it is a play on CNG and E-Buses. At the moment, it is a risk I am willing to take.
Above all, in the case of massive drawdown, I will buy some more equity by reducing debt component further.