Surprisingly, Mahindra is the leader in Electric 3w with a 65% market share as per slide 12. They are planning to scale the business further.
Additionally, they are planning to retain and build the Trucks and buses division. This is a refreshing changed from closing/ divesting all businesses like Genze, Ssangyong, Firstchoice, GippsAero etc.
Here's more details on their 5 year plans for different businesses.
Is it a diversification to unrelated areas? A stake in RBL Bank is a bad investment or there is something else Mahindra's have in mind? Sometime back, Hinduja Group increased its stake in indusind bank !
M&M is a conglomerate and fair to expect it to invest in unrelated areas if they see opportunity. Some of it will work out well and others may not.
RBI may allow industrial houses to own banks as minority shareholders in future. That may be trigger.
Anand Mahindra was angel investor in Kotak long back (that is how Mahindra name got tagged)
But Mr Market was negative. The management is yet to explain the rationale behind the decision.
For a 500 crore investment, it lost MCap of Rs15,000 crore.
That is the issue. Market is madeup of people who may have a view of few months/quarters or at max few years. Whereas owner operates with a view of few decades.
If not for diversification it would have remained a steel trading company forever.
I am feeling that M&M is somehow helping Kotak to acquire RBL. Don't know how but Mr. Uday Kotak should be in the loop of this deal. (Mods may delete this if it's against the forum rules)
Temasek to hold up to 3% stake @ 1200 Crore in Mahindra EV.
Values Mahindra EV Business @ 80580 Crore
Q1 results came at 1.06 PM. Eye popping numbers but very evident, given the monthly sales volume. It is THAR, XUV, SCORPIO everywhere
https://www.bseindia.com/xml-data/corpfiling/AttachLive/07c22566-a89d-44da-8ee4-e857a00728d0.pdf
Presentation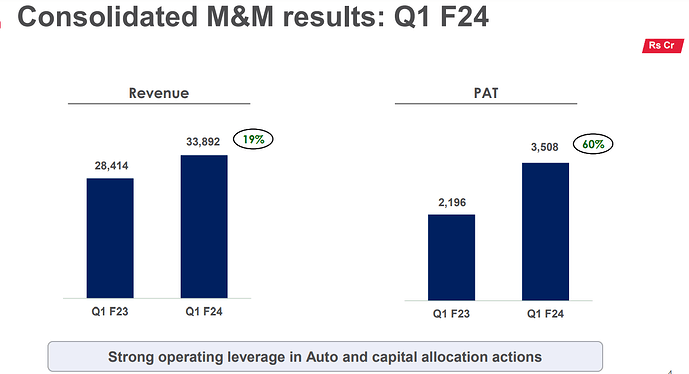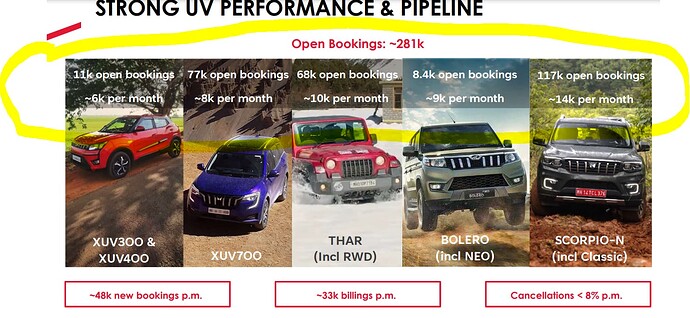 Hot topic of EV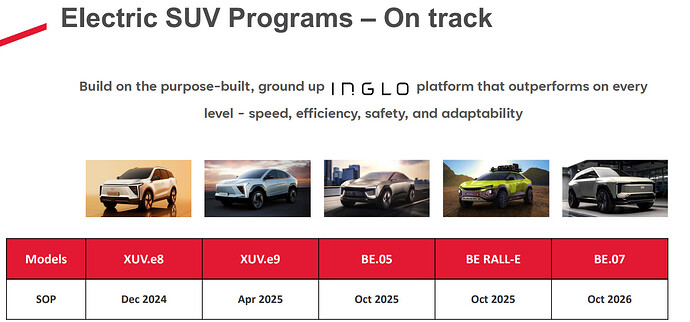 PS - Invested
3 launches in media
Mahindra Unveils Thar.e Concept, Global Debut On August 16 (msn.com)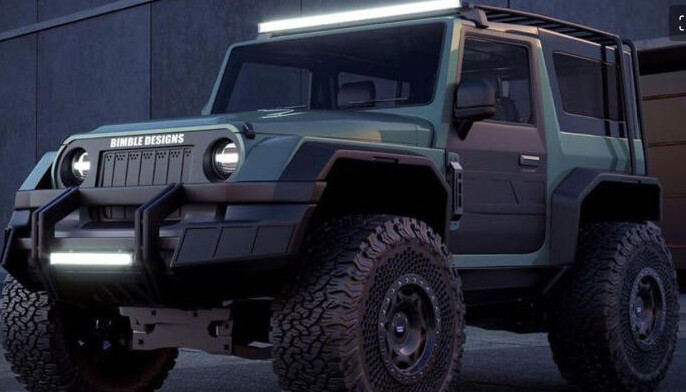 Festive season sales growth is on and almost entire auto sector is looking bright.
M&M is no exception…
Mahindra Auto sells highest ever SUVs at 41,267 vehicles, a 20%
growth, and overall, 75,604 vehicles in September 2023
(Farm equipment was lower though)
With MEAL (Mahindra Electric Automobiles Limited) churning out new visual identity and several innovations/partnerships in EV, there are a slew of new vehicles that are slated from the M&M stable, in coming months…
PS - invested and biased…do your diligence
excellent use of work from home to cater to gender diversity. kudos to the company for actually working towards ESG compliance.
5 years maternity program is a long term commitment both for the employer as well as the employee.
Mahindra sold really well this Diwali and came within Striking distance of Tata motors for third place.This is significant for a few reasons.
Mahindra vehicles have a higher average selling price (xuv700, ScorpioN, Thar) vis a vis Tata motors (Nexon and Punch and Tiago.) impacting topline.
Mahindra commands a higher profit margins per sale than Tata due to higher selling price impacting bottomline.
Tata launched refreshed Nexon, Nexon EV, Harrier and Safari before the festival season to cash in.
Also, These numbers do not show the strides Mahindra made with MHCV . M&M had put their CV business on the axe but revived it. Tata CV sales grew 4% YOY but Mahindra grew 22.5% (mostly LCV, breakdown not available).
Mahindra is making all the right moves.
I have a feeling that Indian economy is at a juncture where federations/conglomerates should do extremely well. Only they will have bandwidth/capability/capital to invest in new growth areas. E.g. EV/Solar/New Energy is being led by Tata, Reliance, Adani and M&M.