Annual report 2020-21 is out.
Sizable open market purchase from promoter group entity - 2,48,000 shares. They already have 74.1% stake. Puts them at max permissible holding limits, good sign esp when stock is languishing inspite of decent performance.
Performance has been improving over years, and has very good returns ratio.

More details from AR covered in thread
Invested
I always think when a mgmt itself is buying its shares heavily and they own 75%, it shows how bullish they themselves are on the coming growth of the company, i could be wrong!
Why would a promoter buy again so soon after an IPO that too at price higher than IPO? Sell cheap and buy expensive. Doesnt look right to me.
Exactly pointed out the same by the man himself - Mr Viraj Mehta. I fall in the latter camp and i did add today but i can be totally wrong. I think there could be a third reason that the mgmt feels the valuation the mkt is giving the company is low compared to the mgmt's expectations
Latest management interview. Stock seems quite cheap trading at 17.8x FY22E vis-a-vis a Bharat Rasayan trading at 30x and Sumitomo Chemicals at 48.6x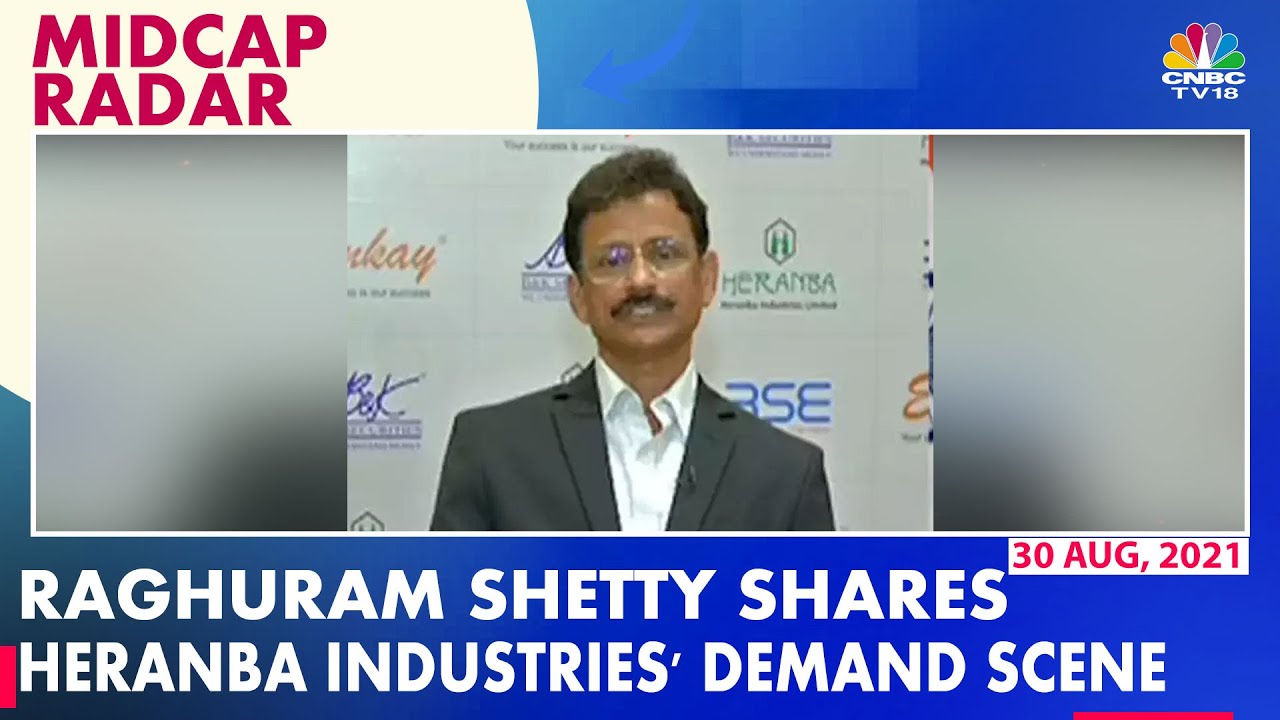 Disclosure: Invested
It is not going to significantly increase his fortune by buying last few percentage of max holding limit, seems an attempt to create some buzz and optimisim.
Invested with low allocation
@kartik_bhat @Dev_S thanks for sharing your work. saved me a lot of time. I m inclined to believe that promoters will act proper from here on if only to serve their own interests. I think they are smart enough to realise that as a listed company they ll face a lot more scrutiny from everyone.However with so many red flags one wonders if there is more dirt waiting to be dug out . whats known is only whats been reported.Who knows what SEBI/authorities will find next. I have invested in stocks with questionable corp governance in the past but even for me this is a bit too much. In all likelihood this ll will be another multibagger that I skipped but that's ok. Plenty of fish in the sea. Hope those invested make huge gains here. Good luck
Here is the summary of all civil and criminal cases filed against as well as by Promoters…as these are part of narrative currently
Takeaways -
most of criminal cases against Promoters are from Pollution dimensions- majority by inspectors and some by Pollution control board. AFAIK many chemicals companies have this in common ( in recent listings Jubiliant ingrevia etc had similar challenges - it has been a 3X already since listing and narrative has changed ). One can also google and find reputed names like Tata chemical and PI industries as well have faced similar challenges.
Infact Environmental clearance received by company for recent expansions is from Guj pol board as well which has cases pending against company.
A goodnread is environment clearance form - details out how Pollution and discharges will be addressed
https://www.google.com/url?sa=t&source=web&rct=j&url=http://www.environmentclearance.nic.in/auth/FORM_A_PDF.aspx%3Fcat_id%3DIA/GJ/IND2/118264/2019%26pid%3DNew&ved=2ahUKEwje3LiUnqvzAhXXFbcAHYZ7CsIQFnoECCkQAQ&usg=AOvVaw35lhOG7sQLRe8_jbDn9Kyh
Sizable case count are against cheque bounce and payment related. Quantum is not sizable, maybe better sense prevail and they are disposed off relatively faster. Again these are common case as well.
What as an Investor we can do is look at business quality first and Margin of safety, whether market has mispriced well enough- it appears so when compared to peers on valuations. Cases seems part of package for chemical industry, some has few while orhers have many. Similar stories globally as well.
On other hand, the positive stands out as well( outweighs hence invested)- Reputed clientele, Promoter high holdings and buying at current valuations, leadership in pyro product, sector tailwinds, efficient capital allocation with high return ratios, numbers speak for themselves.
Valuation - Heranba Industries - #15 by Dev_S
What I will be looking out for is
walk the talk - guidance vs performance , capex execution
Mgmt efforts for improvements in mkt perception on corp governance ( board quality, disclosures, concalls, walk thr talk) - not just media coverage
margins trajectories and export mix
CFO as % of EBDITA ( currently low compared to peers)
working capital management
mkt narrative over next few quarters assuming performance is good
Institutional buying if any
technical charts to observe trend
Environment compliance efforts
I can be fully wrong in thesis, dont have good understanding of legal aspects, have small allocation and in tracking mode to decide future action.
UPL press release highlights high price rise for many products including pyrethoroidsdue to china disruptions and raw material shortages of yellow phosphorus.
Chemical Manufacturers in China have been impacted by Power Disruptions
BY LUCIE BENN ON OCTOBER 2, 2021
China's Chemical sector is seeing a profit rise, but the country's sustained success is jeopardized by widespread power outages and the country's efforts to reduce carbon emissions.Earnings in the chemical sector increased by 145% in the first eight months of the year, nearly doubling the average industrial profit gain- says China's National Bureau of Statistics.
However, the run may be coming to an end. At least a dozen Chinese Chemical businesses, ranging from fertilizer makers to polyester fiber firms, have declared production curtailments owing to a scarcity of energy in recent days.Furthermore, on September 23, the US Company Celanese announced force majeure for numerous polymers after being compelled to close acetic anhydride and vinyl acetate plants in Nanjing, Jiangsu Province, to comply with government directives.
![](data:image/svg+xml;base64,PHN2ZyBoZWlnaHQ9IjIwMCIgd2lkdGg9IjMwMCIgeG1sbnM9Imh0dHA6Ly93d3cudzMub3JnLzIwMDAvc3ZnIiB2ZXJzaW9uPSIxLjEiLz4=)
According to China PetroNews, power outages might affect hundreds of Chemical plants across the country.According to the magazine, executives from numerous chemical businesses in Jiangsu Province, Inner Mongolia, and Ningxia are complaining that the inconsistent electrical supply is affecting maintenance, feedstock loading, and production safety.
Firms in the eastern provinces of Jiangsu and Guangdong, which are home to many of China's Chemical manufacturers, are suffering the most, as these provinces have failed to meet the central government's dual targets of reducing energy use per capita by 3% per year and controlling total energy consumption growth.The energy reduction objective, which is linked to China's overall carbon emission reduction goals, is merely one of the causes of power outages. Furthermore, with coal costs soaring and government-capped energy rates, China's power firms are hesitant to produce additional electricity at a loss.
Published in News and Power & Energy
THIS COULD HAVE A POSITIVE IMPACT ON HERANBA
I think this is great for all agrochemical companies who are exporting because the MNCs and the majors will stop relying on china considerably due to the continuous disruption for the last 3-4 years for some or the other reason which is impacting their final Products significantly. But, even indian companies are failing to Provide material due to shipment issues.
A lot of stocks with poorer corporate governance have been multibaggers over the last 18 months.same were treated like untouchables in 2018-2019. There's nothing new here. Corp governance usually takes a backseat when investors have forgotten what it feels like to lose money. I am not complaining. I myself see the current euphoria as an opportunity and hence was invested in jubilant ingrevia inspite of all the questions around corp. governance.
You are right it's normal for chemical companies to have issues with the pollution board.hence i didn't take that in to account. but when you have a knack for getting into trouble time after time with different regulatory bodies it's usually a sign that you have trouble being a good boy. The number of instances matter more than the quantum of potential damage here.
Otherwise prospects look very good.If nothing else comes out, i reckon huge gains are to be made here.
Each to his own I guess

That is precisely the thesis :), a lot can change from being private to a listed player, let's see how things pan out on this front and accordingly decide position size. Sector tailwind can help cushion from any knee jerk reactions to avoid loss of capital.
Regarding some of the past issues in the IPO prospectus
• Promoters & directors, Sadashiv K. Shetty & Raghuram K. Shetty and Director, Vanita R. Shetty had traded in the scrip of Crazy Infotech Limited in the FY08. SEBI issued administrative warnings to 780 entities (including Sadashiv K. Shetty, Raghuram K. Shetty and Director, Vanita R. Shetty) in May 2011 in relation to this matter advising them to be careful in future and to be more vigilant in the manner they execute trades so that their trades do not compromise market integrity in any manner. SEBI Wholetime Member later passed an order on June 17, 2015 against certain persons in the scrip of Crazy Infotech Limited. - Promoters were being advised to invest in this a long time back. They anyway lost money in these investments. They intend to careful going forward
• One of our Group Companies, Shakti Bio Science Limited was declared a "Wilful Defaulter" by Cosmos Bank during the period June 30, 2016 to December 31, 2017. According to promoters they were not wilful defaulters. The project economics did not make sense and hence the default happened. It was not wilful according to promoters
• Company stands as a Co-Borrower for a term loan of Rs350 Million issued to our Group Company, Insunt Trading Private Limited by Aditya Birla Finance Limited (ABFL). In the event of default in the repayment of the principal and/or interest payable to ABFL, our Company will have to bear the liability of our Group Comp This loan has been repaid
What is Viraj Mehta's claim to fame? Asking becayse you sound very respectful with "man himself -. Mr. Viraj Mehta".
Isnt he is just another PMS fund manager who are dime a dozen like so many MF fund managers.
Nothing to do with him, i am an investor in this company since the IPO for the very long term but it is always good to hear counterpoints. He has made some excellent returns in the very long run and when such experienced People write, we should listen. No need to follow them but again, focus should be always on the risks. Otherwise, everything seems rosy during this bull market.
Just my view!
Get your point.
But he is has been a fund manager for 5 years. Not that experienced also!
Totally sir but doesn't even matter. My only Point is focussing on the risks, as investors - we should be actively looking for counterpoints to our thesis although according to me, the industry is going through massive tailwinds.
One of the People in the industry told me that Heranba has grown quite fast in a short Period of time specially in manufacturing the Product - deltamethrin and it's a good company. I have got no further information