Price is moving perfectly in a long term channel. Has formed a cup and handle pattern and might break the long term channel resistance to go into price discovery mode.
Need some good earnings trigger otherwise stock might start correcting from the channel top.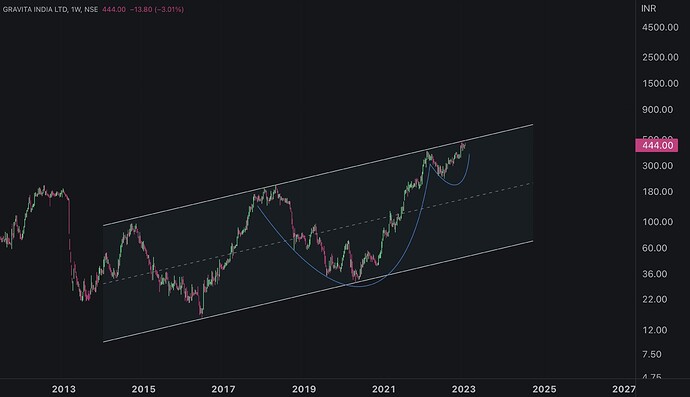 I am worried about the cyclicity of this business. It has been growing fast but won't the cycle turn around? Won't the slow down in the metal rally affect Gravita?
Metal prices have no impact on Gravita. They hedge their metal exposure and focus on only conversion margin.