TL;DR; Looks like a damn cheap cables firm, with solid clients, superbly placed for the capex boom in power sector, with optionality in another capex boom area - railways.
Details
As a proxy to India Capex boom, I was looking at cable companies, KEI and Polycab in particular, on screener. In the peer list, I found Dynamic Cables.
Numbers first
0.4x industry PE,
0.39 PEG.
Sales and profit growths - 64 and 215 % resp.
Market cap 390 Cr, Sales 607 cr.
Price 178, Book value - 67, Intrinsic value - 247.
ROE, ROCE 20+.
The numbers look very attractive to me even after almost a 2.5x run-up last year. In fact, you could almost think of the run-up as proof of the pudding.
So I came to VP. And shockingly, there is no thread on dynamic cables here. Just a couple of forgotten comments. And one of them, Yogesh's blue chip 10 Portfolio - #208 by Yogesh_s is extremely damning. But note, this is from 2018; and in 2018, every bit of it was true. My guess, therefore, is that everyone who comes to VP does a search, gets to these two comments and quickly forgets about the firm.
However, in 2022, to me, this looks like a case of 'the land that time forgot', I mean, 'the firm that VP forgot'. I think this merits a second look as of now.
Most of the information here is from the Annual report - So I'll keep my text short and use screenshots liberally. Link to the AR at the end.
Business.
30 year old business, leader have 25+ years of experience and are old timers with the firm.

Produces a wide range of cables and conductors for the power sector.






Note the single Railway Signaling Cable product above.

Two production sites - Jaipur and Reengus (also Rajasthan). The second one is quite new -

Note the Railway signaling cable segment.
Key risks
raw material prices - PVC, copper and aluminium
recovery of dues - weak financial position of power discoms
debt management.
Debt management seems on track.

Other risks, like client concentration, geographic concentration, foreign currency exposure with no exports, low value products accounting for large share of business - these look like they are being handled right by the management (walking the talk)
Reducing low value business segment and moving to high value,

Growing exports to offset input raw material costs, and has

Started a new signal cable line which has railway clearance and is expected to be a high growing business.
Other things which worry me
Stuff buried deep in the Annual Report, like -
Page 59 -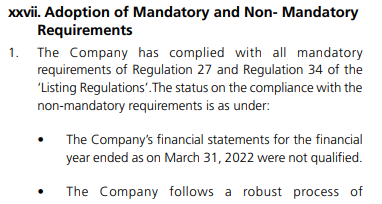 Page 61 - Point 5.iii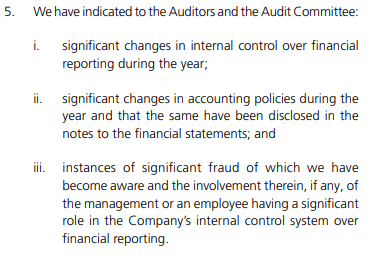 A quick search of frauds brought up this - Havells, Gupta Power & many others Blacklisted by UPPCL – CableCommunity.com.
And there are a few cases/appeals going on with the government
One other bothersome thing - This firm looks remarkably similar to CMI Cables - which has a thread on VP. However, the direction in which CMI is moving does not look great at all.
Conclusions
Overall looks like a business coming out of headwinds straight into a home stretch with sectoral tailwinds.
The breadth of clientele, the expansion into foreign markets, the debt reduction all point to management doing the right things. The new factory of Reengus in 2018 seems to be finally bearing fruit.
The real kicker is the railway signaling segment and the significant growth in exports. Proper execution on these fronts should propel the company well into its goals for 2025. One of these goals is a topline of 1500-2000 Cr by 2025. If I assume company achieves its goals, and Price/Sales rerates to 1x, we are looking at a significant upside.
Is there something I am missing? Views requested from esteemed boarders.
Disc: Have a starting position. Looking to accumulate.
AR-2022 - https://www.bseindia.com/bseplus/AnnualReport/540795/74005540795.pdf