History
DCM Shriram Industries was formed in 1990 post restructuring of the erstwhile DCM Ltd wherein different businesses were split up. Some of the other companies which were part of the restructuring have given multifold returns to their shareholders. Noticeable ones being –
SRF Ltd: 68,000Cr mcap
DCM Shriram Ltd: 14,000Cr mcap
About DCM Shriram Industries
Market Cap: 708Cr, Revenue: 2350Cr, PAT: 60Cr
DCM Shriram Industries operates 4 key verticals:
Sugar: Segment results

FY2023: Revenue: 1429Cr, PBIT: 48Cr
FY2022: Revenue: 1298Cr, PBIT: 80Cr
Full forward integrated facility located at Meerut, Uttar Pradesh into cogeneration and distillery operations that de-risk the core sugar business
Expanded distillery capacity from 150 to 215 KLPD – operational from Dec 2021
Produced 31176 KL of alcohol in FY2022
As of FY2022, 45% of total sugar production has been contracted for exports
Ethanol capacity also enhanced from 85 to 155 KLPD
Commenced bottling of country liquor
During FY22, around 63% of sugar cane crushed was towards B heavy molasses as against the target of 70%. In future, company is planning to use 100% of sugar crushed towards B heavy molasses to enable higher anhydrous alcohol production

Rayon: Segment results

FY2023: Revenue: 464Cr, PBIT: 66Cr
FY2022: Revenue: 442Cr, PBIT: 45Cr
Manufacturing facility located at Kota, Rajasthan
Manufactures Nylon Chafer fabric – supplied mainly to domestic tyre companies and carbon disulphide for captive consumption – also sells Anhydrouse sodium sulphate
Manufactures rayon tyre yarn, greige and treated fabric – used as reinforcement material in tyres - Capacity of 9,855 tonnes p.a
Implemented a rayon capacity expansion project
Dipping facility also upgraded

Chemicals: Segment results

FY2023: Revenue: 458Cr, PBIT: 45Cr
FY2022: Revenue: 383Cr, PBIT: 39Cr
Sells chemicals for Pharma, Agrochemicals, Perfume, Dyes, Paints and other products
Capacity of 20,931 tonnes p.a

Engineering products: Segment results not reported separately

Forayed into defence equipment: Armoured Vehicle vertical – Granted type approval certificate in Aug 2021 – Only the second company to receive the approval for Light Bullet Proof Vehicle – Can sell to paramilitary and state forces – Being provided for no cost no commitment trials - Manufacture most parts (50%) on our own and import some parts (50%)
Obtained license to provide Unarmed aerial vehicles, communication equipment and opto electronic devices. Recurring contract since July 2018 for supplying 500 drones to GOI annually – till indefinite period
Ford India major supplier – decided to exit India

In talks with Ford India to supply from Thailand and also looking at other manufacturers

Acquired 30% stake in Zyrone Dynamics (Turkey) engaged in developing drone technology for 8.6Cr ($1.05 Million)

ZD will extend tech to company to develop different types of drones in India
Sampling and trial phase for drones with all forces
Considering the size of operations of the company and the diverse segment it operates in, DCM Shriram Industries looks to be undervalued.
With the Make in India push and tailwinds for the defence sector and venturing into engineering product division in recent years, this company looks ready to exploit the opportunity. Some of the products that are being made are as below:
Armoured Vehicle (Zebu, Carmel, Carmel Lite)
Unmanned Aerial Vehicle/ Drones
Anti/ Counter Drone System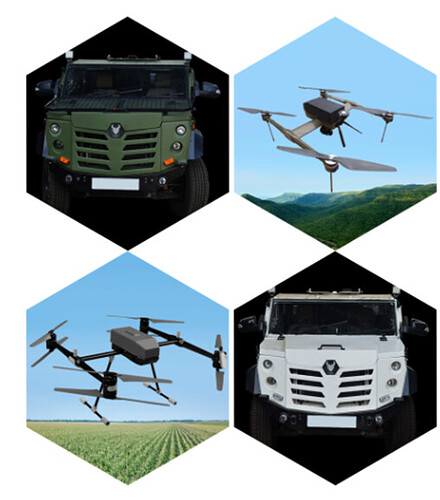 To know more about the products, you may visit their website – DCM Shriram Defence
Lastly, with the recent liberalisation of policy for the export of drones or unmanned aerial vehicles under civilian use category, may open up a new segment for them, moving further away from the traditional sugar business (Link to the recent policy change)
Given this is my first crack at posting an idea on a public platform, there may be some shortcomings. Happy to hear your feedback and thoughts on the same.