Have done a detailed analysis on Balaji Amines Ltd. Might be of some help to the Valuepickr community.
*Balaji Amines – Q4FY21 Concall Update
The management sounded confident about the demand outlook and clarified that the raw material disruption is temporary. The company has increased the sustainable margin guidance from earlier 22% to 24-25% now (28.8% in FY21) The volume growth guidance for FY22 is of around 10-12%.
The stock is trading at 31.6xFY22E consensus earnings
• Sales volumes were up by 12.34% from 22,146 MT in Q4FY20 to 24,878 MT in Q4FY21.
• The company witnessed improved demand and price realizations across most of the product portfolio, leading to improved operating leverage and better margins.
• However, pandemic related disruptions of both inbound and outbound logistics as well as lack of adequate supply of industrial oxygen resulted in lower than optimal production
• At standalone level, Balaji has become debt free
• Balaji's new plant of Ethylamines, having installed capacity of 50 tons per day (16,500 tons per annum), which is part of the Phase 1 of Greenfield Project (Unit IV) has commenced operations from last week. Now, along with the pre-existing capacity of 6,000 tons of Ethylamines, the company has the largest installed capacity of Ethylamines in India at 22,500 tons per annum. The new plant of Ethylamines at Unit IV will lead to lower cost of production due to new technology
• Capacity utilization of Dimethylformamide (DMF) plant has improved to 48% in Q4FY21. However, from mid-April onwards, due to diversion of oxygen supply, the DMF production was briefly disrupted. From 26th May onwards, the production of DMF has restarted, as supply of industrial oxygen has been restored
o Demand for DMF in India is witnessing a growth in the range of 7% to 10% per annum
o Looking at the strong demand, the company has planned to set up a separate plant for DMF with a capacity of 30,000 TPA under Phase-2 expansion of Greenfield Project (Unit IV)
o Demand-supply mismatch (due to consistent demand and reduced imports) is also resulting in healthy price realizations
• Balaji Specialty witnessed substantial ramp up in capacity utilization due to increase in demand for Ethylenediamine (EDA). The management expects the healthy growth to continue in FY22E as well
• Capex Rs 156 cr in Phase 1
• Methylamines capacity expansion is expected to be commence production from Q1FY23
• Acetonitrile -
o Raw material prices have gone up (from Rs50-60 earlier to Rs 100-110/kg) which has impacted profitability
o The debottlenecking has been delayed due to lack of skilled manpower on account of pandemic related restrictions
o The demand for Acetonitrile is expected to be elevated, as it has emerged as user-friendly solvent and is being preferred by many endusers over other solvents
• Di-Methyl Carbonate (DMC) - Construction is going on as planned to install capacity of 9,900 TPA of DMC. Manufacturing is expected to commence by end of FY22
• All 3 vaccines contain small amount of ETDA produced from EDA – which is a product of subsidiary
• Exports is expected to reach ~30% in next couple of years (from ~15-16% in FY21)
Few other interesting snippets from the call:
• Pharma - Any new molecule which is coming up - at least 1 or 2 products from the company will be used
• On Ethyl Amine capacity expansion – There is supply shortfall of 9000 tonnes of ethyl amine - likely to increase to 15000 tonne in near future.
• Specialty chemicals Subsidiary: Piparezine and DETA – both doing very well. Company is exporting it as well. Import substitution playing out
• Around 40% utilization in specialty chem business. Subsidiary merger on the cards, may happen in the next few quarters
Press release :
Results:
Consolidated Q3FY22 Revenue up by 44% at ₹ 565.83 Crore;
EBITDA up by 35% at ₹ 159.67 Crore;
Net Profit up by 29% at ₹ 101.59 Crore
Also from the commencement of DMC which used in polycarbonate(hard luggage) and Lithium batteries. DMC is the most used solvent in Lithium batteries.
I am grateful that I chose Balaji over Alkyl last year and the story is still intact.
Could someone please explain the margin profile for DMC and DMF? This is where the business seems to be heading, so want to understand whether the upcoming capex is margin and ROCE accretive. Any comments will be appreciated.
Q3 FY 22 CONCALL HIGHLIGHTS

DISCL- INVESTED SINCE LAST FEW YEARS
Despite such good results, why there is so much selling of balaji amines while Alkyl amines seems to hold off better despite poor results ( and higher valuations) compared to balaji ?
Any thoughts on this, guys ?
I am just unable to understand the logic.
Why balaji amines have so low cash flow from operations compared to it's net profit? Is this the reason for current free fall of the share? Or there is something I'm missing here.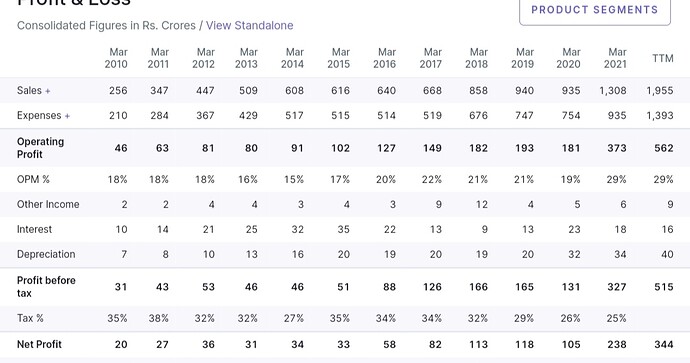 Few reasons for low CFO are like cash conversion cycle, working capital days are higher for Balaji.
Alkyl amines have better ratios and hence better CFO.
Some other could be aggressive accounting practices which shows better nos but not in actual CFO.
Russian crude oil at discount, this might ease raw material cost such as methanol, ethanol.
But cash flow from operations is too low. 232 cr against pat of 417 cr
Q4FY22 Concall
Balaji Specialty guidance of 700-750crs revenue for subsidiary next year, in future 90% utilization we can get 1000cr , we can add small derivatives & debottlenecking we can get 10-15% additional growth.
We are able to pass on prices and RM availability is also better.
Acetonitrile – rich solvent and much preferred over other solvents, we have a new technology and we will have a good price advantage. In domestic no one else is using this current technology
We are doing well because of having different product basket and can maintain 24-26%EBITDA. We will have to do some marketing for new products we will have to spend some cash on it.
Ethyl amine 80% utilized in Fy22 , in FY23 we can get 85% utilized
N-butyl amine is an import substitution , we will also look at exports of this product
we can do 2500cr in Fy23 on conservative basis. Bottom line may not get impacted , but revenues will come down if products prices are stable.
After phase 2 expansion we can do 4000cr at full utilization in FY25-26
Does anyone know why the Cash Flow situation for Balaji is getting worse? The trade receivable and inventory have shot up substantially. I hope they are not cooking their books.
"I am a bit confused, in the concall the management kept saying that the subsidiary should do 750 cr of revenue FY23. At the Sametime they Said Standalone they should 2200-2300 Cr of revenue, and 2500 cr consolidated. I wonder if they miss-spoke? coz this doesn't add up.
FY22 consolidated 2320cr, FY21 standalone 1918.
Why would the difference decrease from 400Cr in FY22 to 200Cr in FY23, while the capacity utilization of Subsidiary is guided upwards with only 5-7% Pricing fall that they mentioned?!"
Saw this query on Twitter and seems there is some genuine confusion in the guidance. Any misunderstanding we're having here?