Some advice needed:
Real erratic movements in Shankara share price. See today's chart and also the one I have put a few posts earlier: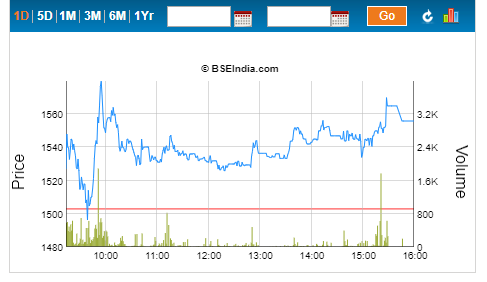 Is it possible that someone is trying to manipulate the counter by spreading rumours? In fact just eyeballing the trading pattern it appears that the stock falls on small volumes in early part of the day, and rises on strong volumes in the later half. Of course I am just eye balling so can be mistaken.
I have an acquaintance who is on several market and trading groups on Whatsapp. I am myself not part of any groups. He showed me a message on the phone today (he had received the message on May 31) which said that 2point2capital has come up with a report similar to the one they had written on manpasand. However when I google "2point2capital Shankara" I do not get any results. While searching for "2point2capital Manpasand" takes me to their blog on that issue. So I am unsure if 2.2 has written anything on Shankara. Just seems a little bit like market manipulation.
Could someone check if there is any truth to the rumours. Please do let me know if this post is out of place, just a concern that I thought I should highlight.