Page Industries update - Broke down from that rising wedge post results. Today broke through 200 DMA/SMA and is at initial support which should just be a temporary support. Should find support around 23000.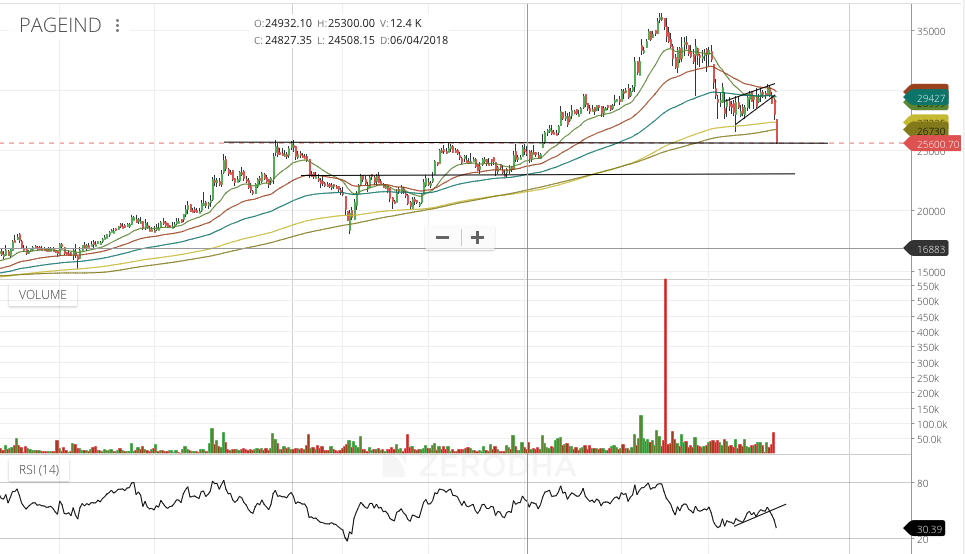 Disc: Invested/Trading. Looking for the 60 P/E valuation at 22000.
Mangalam Organics - Very large volumes, relatively less price fall as it re-tests the breakout. Volumes are lower in the lower price ranges, so might just be a shakeout to lose the flab.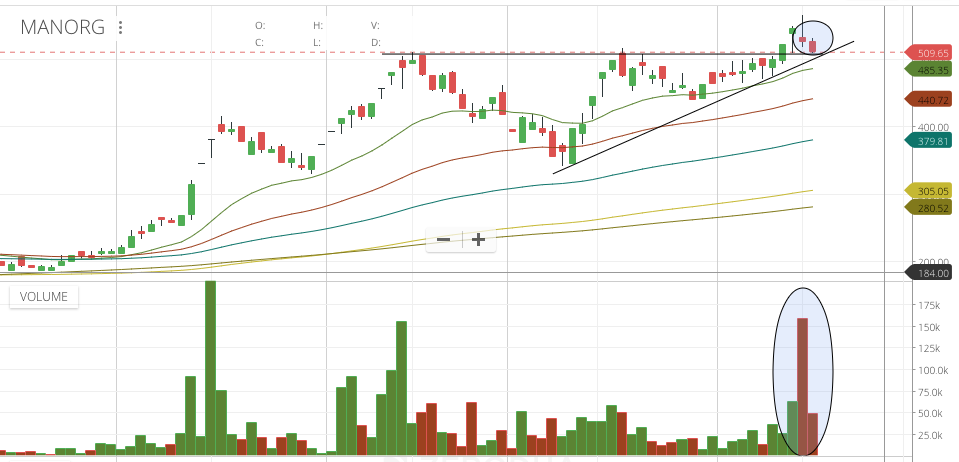 Disc: Have an Investment/Trading position