Mangalam Organics - Closed near all-time high but this will be strong resistance to break. Indecision might continue till results (14th Nov) which could be make or break. A quarter similar to the last is in the price. Hopefully this wont disappoint.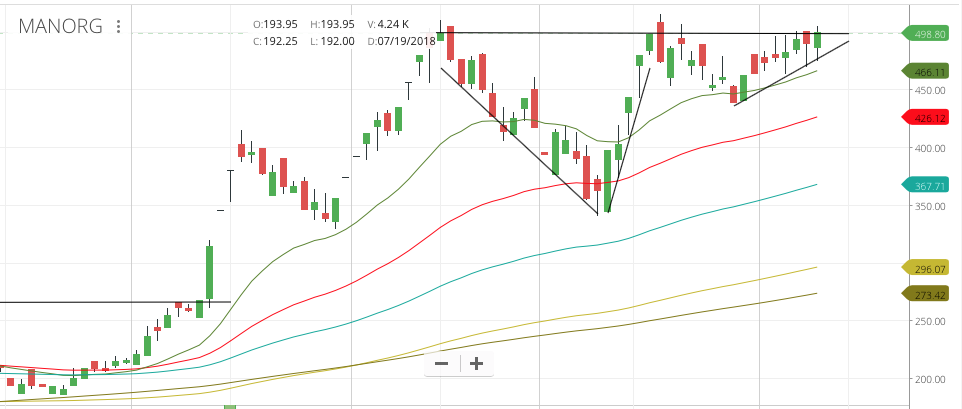 Tanfac - Big runup post Q1 numbers, then retraced and consolidated. Now resuming upmove. Results on 12th Nov which could again make or break.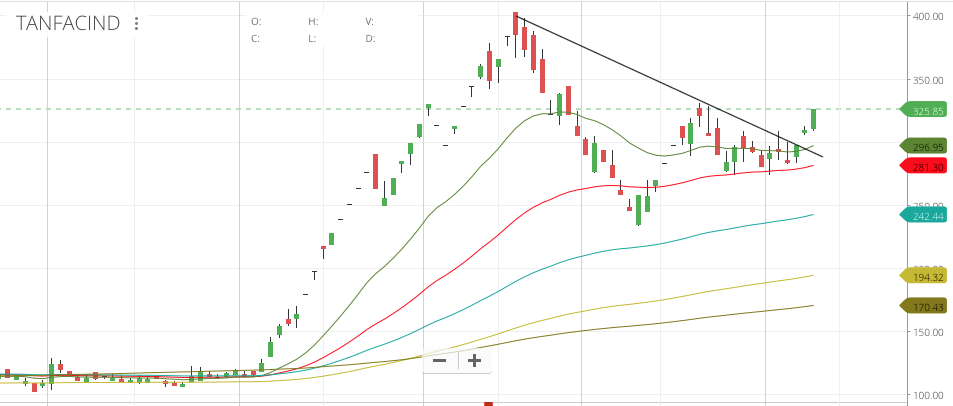 Disc: Entered both post good Q1 results. Added more in the recent fall.