Any views here:
Today Randomly opened their AR - Just blown away by their 2025 targets:
-TTM sales 212 sales and 26 Cr profits.
-They are targeting to make 1360 sales with 240 Cr profit by 2025
-Present Market Cap around 305 Cr.
Source Q1FY22 Presentation and AR2021:
&
AR-FY2021
Q4FY21 Concall: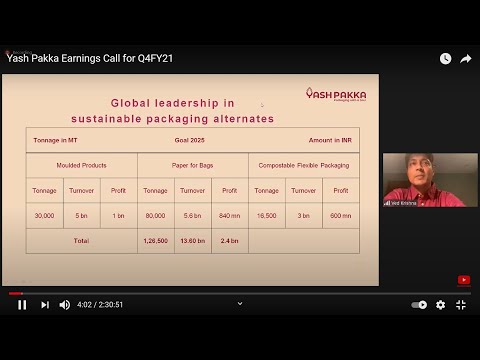 Capacity expansion, Capex Planned: 240 Cr, 75/25:Debt/Equity
Note: All Promoter holding of 45.15% is pledged.