Yash Papers is a global provider of innovative consumer, industrial and protective packaging solutions.
Business Operations & Plant details:
It produces paper products such as pulp, molded products, paper and bags. which finds applications in FMCG ,Frozen and refrigerated food, QSR (quick service restaurant) ,Confection , Beverages , Personal care , Medical/ pharmaceutical and Health and beauty industries.
Located in Faizabad, Uttar Pradesh, Yash currently with paper production capacity is 39,100 MTPA with pulp mill capacity of 130 TPD. Yash is a self-sustained and scalable business model two power plants have an output of 2.5 MW and 6 MW and both have extraction-cum-condensing turbines and rice husk-based FBC boilers.
Clients: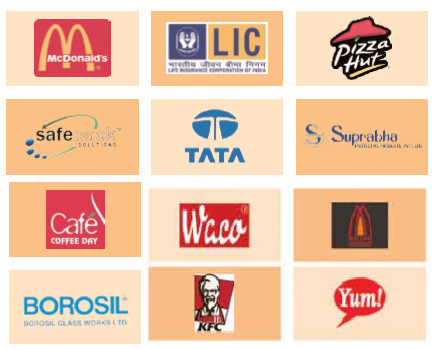 Financials: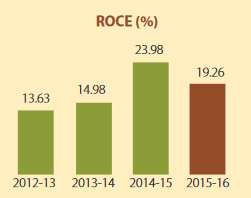 Net profit jumped from 1.2cr(FY 16- 9months) to 4 cr (2017 9months) , even after paying 73 lakhs for CDR package.
Key Growth Driver & Recent Updates:
The foundations of India's largest bagasse-based tableware unit within existing complex in Faizabad. The 11.5-TPD capacity is expected to be ope-rationalized by 1st April, 2017 and will have the flexibility to be progressively scaled-up to its maximum capacity 23-TPD, which will be operational by 1st April, 2019.
At full capacity operations, the Compostable tableware mfg unit has a revenue potential of ` 130 crore per annum with late double-digit EBIDTA margins potential.
The sheer potential of the Compostable tableware market (the projected size of the disposable packaging food products sector is expected to grow to 3,800 crore by 2020) is big boost and being the first mover will have advantages.
Company products will be marketed under the 'Chuk!' brand across India and in the mature markets of the US, Europe and Australia.
Company paid 73 lakhs to banks for exiting CDR (Corporate Debt Restructuring) package in Q3.
Company recorded highest production of 814MT in January from UNIT 2, which should reflect in current quarter results.
Trial run of Poster Release Base (PRB) Paper completed recently.
Management focus on team work in guiding the profitability is one great quality in the company.
Risk:
Promoter had pledged his shares recently is one of the associated risk here.
D/E ratio of 1 is another risk here.
Valuation:
Currently company market capitalization stands @98 crores versus annual sales of 180 crores with stock price trading @31rs.
Investment disclosure:
Starting with tracking position @17rs, subsequently added further at 24 and recently @32 as the things are getting clear by turn around in financials.