hi anurag jain
please also share here what outcome comes of our questions.
thanks
Sure. I will after 24th Sept.
Hi Anurag,
I am also going to attend AGM as I am tracking the company. You can reach me @ 9910950242. Let us talk before the AGM if possible.
what outcome come at AGM pls share.
Hi anurag
share your feedback from AGM
According to the latest shareholding pattern of Relaxo footwear, (difference between Jun-15 & Sept-15)
VLS Finance Ltd has sold its share of entire 6.71% share.
Now "Globe Capital Market Ltd" holds a 6.71% share in Relaxo Footwear.
Not sure of Globe Capital Market Ltd is one of the following companies
http://www.bseindia.com/stock-share-price/global-capital-markets-ltd/globalca/530263/ Market Cap of just 15 Crs with 5% promoter holding
OR is it the one listed on Delhi Stock Exchange

Also, Globe Capital Market Ltd is also the company to which VLS Capital Ltd (promoter of VLS Finance) had pledged 10% of VLS Finance shares for "issuing NCDs"
Does this development would mean an extraordinary gain of approx Rs 400 Crs to VLS Finance Ltd in this quarter?
Any comments by the members of the forum?
Any feedback from people who attended the Annual General Meeting
Globe Capital Market Ltd also holds 1.37% in Pokarna.
Hi ! If the shares of Relaxo Footwear were indeed sold wouldn't a deal of this size be reported to the exchanges either from VLS's side or from Relaxo's side. Though I did see the name of Global Capital Market Ltd. figure in the list of sizeable shareholders.
I think VLS had sold just about 5 lac shares of Relaxo. They continue to hold the rest and have pledged the same with Globe for their funding requirement.
I think VLS had sold just about 5 lac shares of Relaxo. They continue to hold the rest and have pledged the same with Globe for their funding requirement.
@ Arun, I'm not too sure I totally agree with prof Bakshi on this. (Goes without saying, I'm an absolute nobody compared to him) but on his argument of functional equivalents.
Berkshire Hathaway, is Ben Graham's ultimate "frozen corporation" It never has, and has a stated policy of never paying dividends. It is a going concern and does not plan to liquidate either. So was Berkshire a bad investment candidate? (I am NOT even remotely saying that VLS is the same as Berkshire, or it's promoters are Warren Buffet) but since we were on the subject of functional equivalents, I can't see a better equivalent to VLS, than Berkshire.
I am not personally invested in the company because here's my logic. Let's assume I were the promoter (or you were for that matter in his shoes) what would I / you do? At cmp, I would sell about 1 / 1.5% of my relaxo holding and take VLS private. Therefore all the investments VLS has, in Ceat and in all the other companies now become my private investments. I am really surprised as to why the promoters haven't taken VLS private yet. If they can control the board of directors, I'm trying ti understand what is stopping them? They will win the vote on this issue, if ever one were to happen.
Promoter is slowly increasing the stake (44.46%-June 15 to 45.45%-Jun16).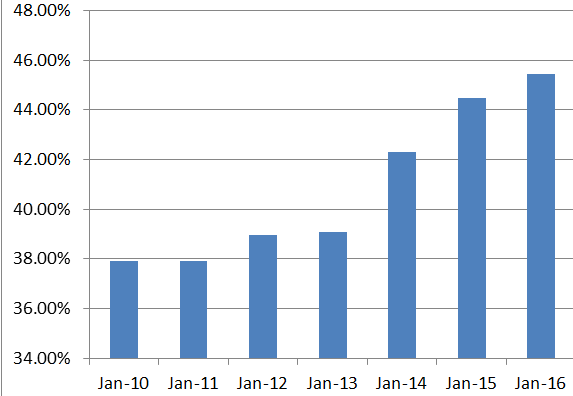 There is no conversation in this thread for 4 yrs now.
Stock remains at same price of 200 Cr mkt cap today but value of investment is close to 1900 Cr as on date and networth as per FY20 statement is 1752 Cr.
Price / Book (or) Price / Value = 0.11
More importantly, company has started giving dividend of Rs.1/share and yield = 2% for FY - 17, 18, 19 and increased further to Rs1.5/share (yield=3%) in FY20 which is outstanding considering the deep value.
Unexpectedly, promoters are not increasing stake for past 4 yrs even though stock did fall to Rs 30 in March from the highs of 90+ levels in 2018.
Anyone following the developments in this stock ?
Disclosure : Initiated investment 2% of PF today.
Seems, people are fed up with the stock. I am holding this from past 7 years. As of now, trading this stock and after holding few for long term. Value of the holdings increasing day by day but not the price of the stock.
Earlier the promoters came with buyback plan but later they dropped it. Now since the value of stock held by the co has increased but not the share price promoters may again come with buyback plan .
There's one interesting development that I noticed - Venus Master Fund has been increasing it's stake from 0.03% to 2.4%. Venus Master Fund is associated with Vikas Mehrotra (Promoter Director). So there has been an increase in the promoter's stake recently.
Small investors like me seem to be selling while the the big ones are buying what we sell.
Dividends seem to be a good sign. The management takes home about 1crore (which is better than a lot of other managements that take home more with a significantly smaller balance sheet (can't really compare income statements, now can we)).
On buyback and delisting - They'd probably consider it a waste of money. They have operational control of the company already. Even with buying back every year, it will take them forever to gain control. Delisting may not be worth the effort - the discount will significantly shrink and it'll definitely be more expensive than the figures we have in our head based on the present market cap.
I'm not sure what the hypothesis should be while looking at this company.
Discount reduction? (it's beyond anyone's control).
Mutual fund with increasing dividends and notional margin of safety in the unlikely event of liquidation? (seems more plausible. We could have a scenario in 10-15 years where the dividends are close to Rs. 10-12. But if this isn't the case, aren't there better avenues to do this? Tata Investment Corporation is one such avenue).
I'm not sure of the subsidiary/associate companies.
Would love to hear your thoughts.
Disc: Just started looking at the stock. Haven't decided what to do. No position yet.
**updated a typo - is to isn't in "But if this…"
Tata Investment Corp is trading at 0.5 X NAV @ 87% dividend payout & 1.8% dividend yield whereas VLS fin is at 0.14XNAV 16% dividend payout @ 2.1%yield.
Only from valuation point of view, I think its not fair to compare VLS fin with TIC.
If one believe dividend can reach Rs 10/share in 15 yrs, stock price can reach Rs500 which is 14% CAGR + 2% div yield results in 16% which is phenomenal. And even after 15 yrs, we have not taken into account the shrinking of this deep discount in this 16% return.
I agree with both your points (the avenue and non comparability with TICL on valuations). The 10 was just a random figure I put in. I went through the numbers after the post last night and realized the implications later (instead of the yield at that point in time, I looked at the yield on my purchase price as a rough estimate). The funny part is, VLS has actually been growing their dividend and interest income YoY for the past few years.
But the main point of what is the hypothesis while look at this company still remains. Are there any other ways of looking at it?
The next part would be figuring out how to value the company based on the hypothesis - NAV, book value, dividends, etc. have their individual advantages and disadvantages. Since there are two moving parts tangible (for us - dividends) and intangible (NAV, book value, discount, etc), it may not be a straightforward exercise.
Any views on the above two points?
i dont know did i understand the points clearly.
My interpretation is that if one consider NAV as intangible, then entire valuation is an illusion. Only if one believe that some day this so called intangible NAV (which i dont agree) gets converted to tangible through dividend, merger, buyback or delisting (these are ways even largecaps are valued), one should buy such deep value stocks. Or else all these holding companies which pay negligible payouts should be trading at much deeper discount than what they are trading now.
Also VLS finance with 16% payout looks better than many other holding companies which pay 1-3% payout and is at par with Bajaj and Birla holding companies that pay similar payouts.
The only question for which no one know the answer is that "will such payouts(which exists only in the past 4 yrs) sustain in the long run or promoters have different idea". If it sustains, the stock will be 10X in 12-15 yrs.