Dear @harsh.beria93 & @rajanprabu
VFC seems to be an interesting stock to analyze. However, looking at the chart, I feel that market might be knowing something that we are probably overlooking. Other than, D/E ratio going to 2X from 0.5X, I can't find anything bad so for.
Question:
Why did the Debt/Equity jump suddenly during CY19Q4?
When these debts are maturing and are they facing refinance risk?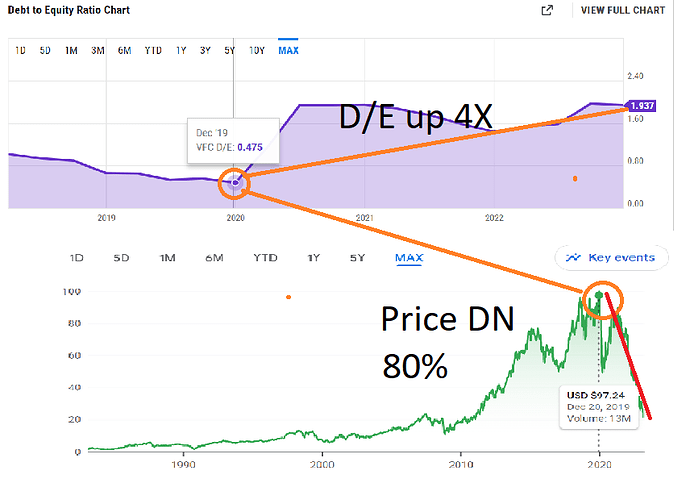 Thanks as always
Bala. P