Introduction :
It is one of very few product based IT company in India having it's big set of Patents and Intellectual property. It spends good percentage of it's expenses on R&D which is also very rare.
It is involved in design, development and maintenance of it's optical data network products.
They manufacture what they call as "Software Defined Hardware" which means hardware that can be programmed to easily upgrade technology. Typically, product based business is a hit or miss kind of thing. It takes lot resources to develop a product but if it works out and is accepted by the market then it can become huge very easily, especially the technology products.
They have successfully completed many projects domestically as well as globally. Globally, their products were deployed in data networks in Mexico, Bangladesh, Algeria etc. and locally they have been involved with BSNL, Sterlite Technologies (Integration partner) etc. They were part of BharatNet Phase 1 and were awarded for their good work too. It is expected that they will receive order in Phase2 as well. They also recently received an order from Sterlite Technologies for network contract from Indian Navy.
This shows that their product is being accepted. The products are cutting edge technology and provides flexibility to upgrade easily. Given the kind of tail winds data network sector is facing, this business will also gain from it.
Numbers :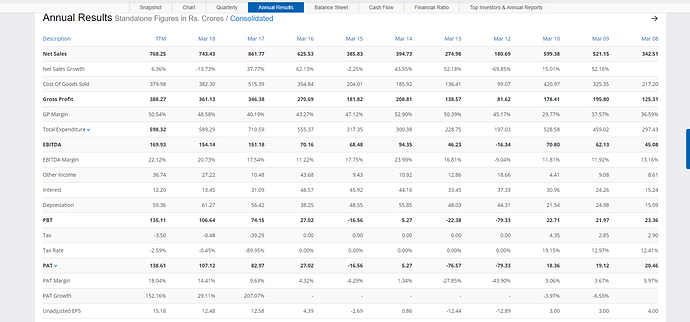 https://www.screener.in/company/TEJASNET/consolidated/
Sales growth since last 5 years had been 15% and 24% since last 3 years. Please note that sales growth for product based company of this kind is usually very different. It takes time for sales to pick up but if products are successful then the growth rate can be very high very quickly.

PAT Margin has improved from 4.3% in 2016 to 18%
Risks/ Negatives :
Many of the clients are PSUs or GOI which increases working capital cycle.
ROE and ROCE are low
Disclaimer:
Invested