Tatva Chintan has four business segments:
Phase Transfer Catalysts
Structure Directing Agents
Speciality Chemicals
Electrolyte Salts
---
1. Phase Transfer Catalysts
In chemistry, reactions often require very specific conditions. Changing your background conditions (such as temperature) affects the rate of the reaction, the kind of by-products formed, and even different final molecules. Organic chemistry is an art for this reason.
To make your life easier, one employs catalysts. Almost every single chemical made in the world uses them in some stage of production. The basic idea is that their use significantly improves reactivity and required conditions.
Basic examples:
If a reaction only works at say 500ºC, perhaps there's a catalyst one can add which facilitates the reaction at a much lower temperature, say 120ºC, which saves a ton of energy and costs at the industrial scale.

Perhaps an ordinary reaction may take 12 hours to finish. Adding a catalyst could bring this down to 4 hours. This means that you can optimise your production per annum without additional capex, just by finding the right catalyst.
Tatva Chintan makes one subclass of catalyst known as a phase transfer catalyst.
Phase-transfer catalysis (PTC) is a powerful tool in many areas of chemistry. It is a technique for conducting reactions between two or more reagents in two or more phases, when reaction is inhibited because the reactants cannot easily come together. A "phase-transfer agent " is added to transfer one of the reagents to a location where it can conveniently and rapidly react with another reagent.
This is echoed below in the DHRP. They claim that a push in green chemistry will lead to the increased adoption of such PTCs, as they reduce by products.
Competitors in this segment include Sachchem in the USA, Tokyo Chemicals and Nippon in Japan, Dishman group in India, Solvay in Belgium, and Volant-Chem from China.
Phase Transfer Catalysts have evolved over the years from merely being an agent used during chemical transformation to a more useful catalyst which is following a still sharply‐increasing learning curve, with the development of new uses, methods, concepts, theoretical development, and world‐wide recognition. The future of the product is expected to be bright, not through its simple extension to old chemical reactions but because it provides a tool to handle future chemical problems in highly material and energy‐efficient ways.
Tatva Chintan is the largest producer of Phase Transfer Catalysts in India and one of the leaders across the globe. It is also among the top 2 manufacturers producing an entire range of Phase Transfer Catalysts.
---
2. Structure Directing Agents
There is a type of catalyst known as a zeolite. It has the special property of being like a cage, trapping a certain target molecule and allowing for micro reaction sites.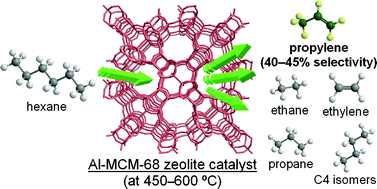 Tatva Chintan makes an agent used in the production of these zeolites, known as a structure directing agent. Here's a representative image:
Zeolites are indispensable in many catalytic processes like fluid catalytic cracking, hydrocracking, dewaxing, production of octane boosters, hydrodesulphurization, Fischer–Tropsch synthesis, methanol-to-olefin reaction, aromatic alkylation, nitration, halogenation, nucleophilic substitution and addition, and many others.
More interestingly, the DHRP highlights the following application:
So the DHRP highlights that Zeolites are an effective solution to the NOx problem from diesel vehicles. They haven't made the link between a reduction in sulfur content in BS-VI fuel, and the effect this has on NOx production. If anyone on the forum has expertise in catalytic converters and whether Zeolites are expected to benefit from the new fuel, please share.

With extremely few players in the Indian and global market, the company is the largest and only commercial manufacturer of SDA for Zeolites in India. It also enjoys the second largest position globally.
---
3. Speciality Chemicals
The DHRP doesn't tell us enough about the speciality chemicals made by Tatva Chintan. Some highlights:
Engaged in manufacturing of a variety of Disinfectants, Catalysts, Agro and Pharmaceuticals intermediates and other specialty intermediates, Tatva Chintan has 51 products across sectors of Agrochemicals, Pharmaceuticals, Personal care, etc.

Is the largest producer of Glymes in the world, and third largest in India.

They're into epoxy resins and speciality amines.
4. Electrolye Salts
Tatva Chintan's products are used in supercapacitors. According to their pre IPO interview, these supercapacitors are not substitutes for batteries, but are used alongside them, whenever you need a large storage of energy which is to be used in short bursts. The management said that they're used in stop/start buttons in a car, and in renewable energy grids, as voltage stabilizers, absorbing high fluctuations.
Supercapacitor market in India

---
Clients include Merck, Bayer AG, Asian Paints, Ipox Chemicals KFT, Laurus Labs, Tosoh Asia, SRF, Navin Fluorine, Oriental Aromatics, Atul, Otsuka Chemicals, Meghmani Organics, Divi's Laboratories, Hawks Chemical Company, Firmenich Aromatics, Jiangsu Guotai Super Power New Materials, and Jade Chem Co.
---
Financial Statements
Revenue from segments
Transformed from nearly a 50-50 split in FY18 to a 3 segment basket today.

Lots of headroom for the electrolyte segment. The management (in the pre IPO call) said it's a function of awareness that will drive growth.
---
Other Details
Raw materials are tertiary amines, alkyl halides, general solvents, and general and fine chemicals. In Fiscals 2018, 2019 and 2020 and in the nine months ended December 31, 2020, the cost of raw materials consumed represented 54.56%, 57.34%, 55.52% and 53.69% respectively, of our revenue from operations in the same periods.
The following table speaks highly of the quality of their products, with less than 0.25% of products returned:
---
Key risks
No long term contracts with raw material suppliers, largest expense. There are also a limited number of such suppliers.
A subsidiary in Europe hasn't been audited by the auditors. Page 193 of the DHRP.

Manufacturing plants are concentrated in Ankleshwar and Dahej in Gujarat.

No long term agreements with customers (however they've explained customer stickiness, with most of their business being repeat for over five years).

Face a (very) long term horizon with NOx emissions if there is significant EV adoption.

Listing valuations could make this incredibly unattractive, will edit the valuations in after listing.

The effect of rising shipping costs will hurt them in the short term if they're unable to pass on costs to customers. (71% of revenue is from exports)
---
TL/DR Thesis:
Very interesting company that's truly into green chemistry. Produces intermediates that are important not only to reduce emissions, but to improve efficiency for relevant manufacturers. A lot of their product portfolio is the direct consequence of invested R&D, and there is significant headroom for growth in electrolytes and other business segments.
Disclosure: Considering investing depending on listing valuations, not a recommendation.
Inviting others to share their notes on the business and management. Thread is a work in progress, will add further notes in a while
Questions for later:
What can we expect margins to look like in a few years? EBIDTA margins have gone up from 17% in FY19 to 23% in FY21. If they manage the entire value chain, and are leading producers of their products, can they command even higher margins?