Hello All,
This my second post on this forum.
Disclosure : Not a recommendation to buy or sell.
Just a deep dive into analysis of a stock whose valuation is not par with the peers in sector
Star Paper Mills
Part of Duncans Industries Limited
Background of the group : The Duncan Goenka Group (DPG) is one of the oldest business houses in India with a diversified product portfolio of Tea, FMCG, Engineering, Paper, Synthetic Fibers, Chemicals and Polymers.
The Chairman of Duncan Group of Industries., Mr. G. P. Goenka is a Member of Board of Governors of Indian Institute of Management Calcutta. He's also the younger brother of RP Goenka
Srivardhan Goenka is the one currently managing the company (Son of GP Goenka).
Since last few years after son's take over there have been lot of positive developments . Please check below balance sheet and income statement for last five years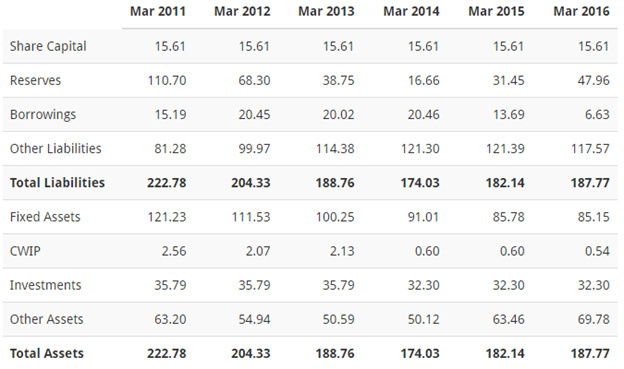 Income Statement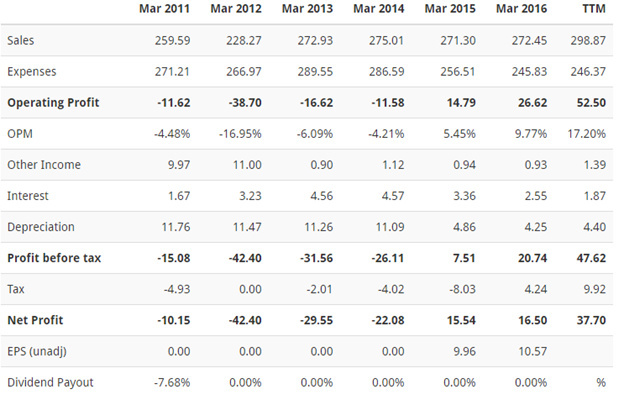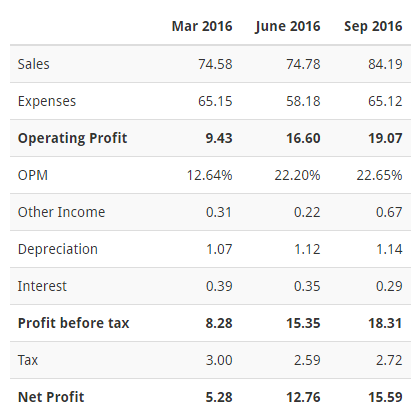 Some important ratios

Positive Triggers:
Debt Reduces
-Long term debt hardly 7-8 crores (which was 20 crores couple of years back)
-Other Liabilities (Deferred Tax, Provision, Trade Payables and Other Current Liabilities) -reduced to 86 crores (for which there is no interest payments so finance cost has reduced terribly)
-Short term borrowings 5 crores
Interest expenses are reduced due to debt reduction and its becoming virtually debt free
Earnings
Operating Margins above 20%
EPS of 18 rs for the first six months ending Sep 2016
Stock has run up a lot in last one year (5 times)
Negative Parts
Pledging of Promoters
Contingent Liabilities of 15 crores approx
Please let me know if anyone is tracking this company and has any information
Disclosure : Holding less than 5% of total portfolio