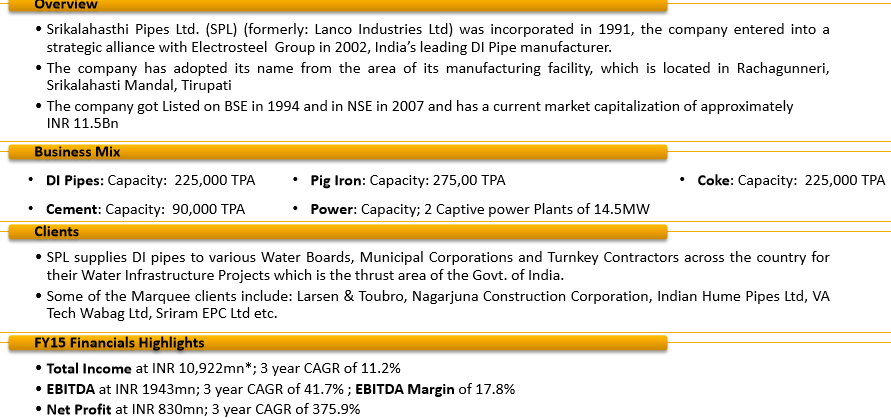 Financials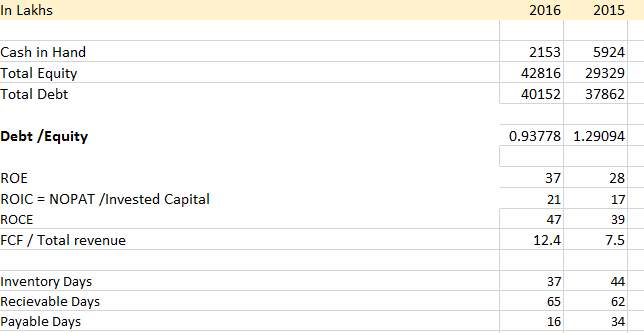 Market Share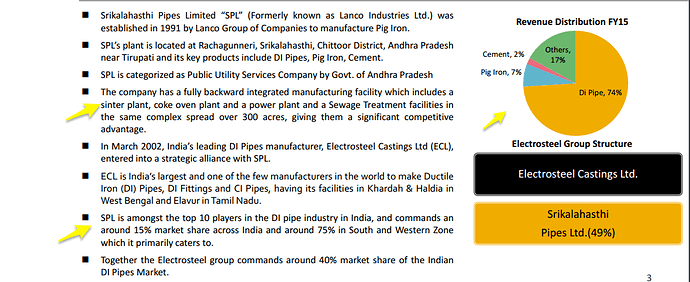 RISKS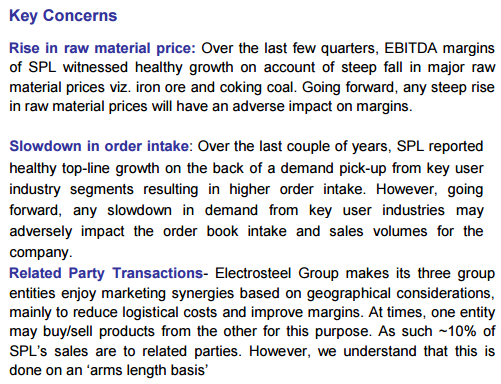 Opportunities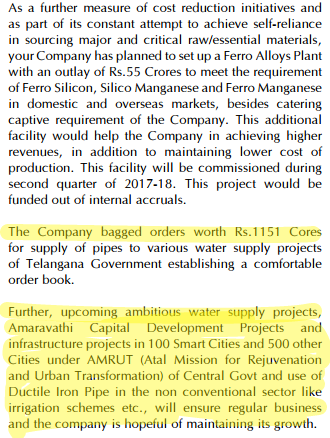 Valuation
Owner earnings / Govt Yield = 2091 Crores , Current Market Cap = 1200 Crores .
Shareholding Pattern : Promoters approx 50% and rest with Public .
Updates
Disc: Very small quantity bought recently for tracking purpose . My concern is on the revenue front , where the sales growth has been a bit subdued , however due to the recent capex and increased capacity it can deliver goods . Also to note the company is currently operating at 100% capacity in the DI Pipes segment .
While doing a search on the google for competitors , 2 big names which came up , where Tata Metallics and Jindal Saw . Tata Metallicsi is operating at half the capacity of SRI and Jindal saw has a huge capacity , however is debt loaded . I guess jindal steel was in news recently for not able to pay their dues , etc . However the analysis is incomplete and requires more digging .
Please note i am not an expert , just started learning .