For raising the capital, yes the shares are sold at a price of 8.48 / share to the insurance companies…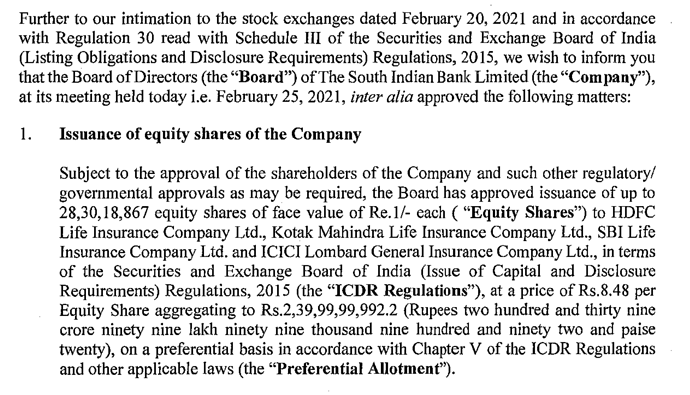 The positive changes what I have observed is the bank is in the process of image building. With the induction of Salim Gangadharan (ex-RBI) as the Chairman and Murali Ramakrishnan (ex-ICICI Bank) as the MD, one can except the bank in next 5 years will be a turn around story.
Hi everyone, I wanted to know what are your thoughts on South Indian Bank currently? I am looking for High Risk and Reward stocks in the BFSI space
Any due diligence will be helpful!
Market cap of 2100 cr. : it's cost for banking license only.
Slowly moving…Very slowly.
+Ve
1.Better rated corporates exposure improves replacing lower rated ones
2.CRAR improvement every quater
3. Slight improvement in CASA,GNPA,NNPA
-Ve
Advance / deposit growth well below better managed large private banks
Advance growth mostly driven by corporate and gold loan