Thanks for the update @RajeevJ Sir
Apcotex management guidelines for next few quarters was not good. As per their conference call, next quarter will be hit hard. I was mistaken here. The raw material prices have gone up. On a bad result next quarter the stock will be further hit so people are exiting in anticipation of a bad quarter or two.
Money can remain on the sidelines or invested elsewhere
I have sold and invested in data patterns
I have had experience of holding onto such companies that go out of favour and it's painful.
The flag pattern was broken to the downside on Friday
Thx Edward for update,
I booked loss in APOTEXIND today at 513 [buy price 605]
Saro concept chhe
I signed up
Currently totally there 2 stocks reco
SHREEPUSHKAR
IONEXCHANGE
posted here in benefit to those who don't wish to sign-up for the entire list of stocks [total 2]
Good work, It would be helpful to read reports. Thx
Anyone tracking Permanent Magnets Limited? Annual Report and presentations show promising times ahead. EVs, Smart Meters, BMS they operate in almost similar segments of Shivalik Bimetal.
@phreakv6 is. And I follow his posts
MAANALU [RS 177] maanaluminium.com
Market Cap 240 Cr
Jul-Aug-Sep-2022 result announced yesterday
Quarterly Change YoY
Sale 158 to 188 Cr
OPM 5 to 10%
EPS 3.47 to Rs 9.69
With this, TTM figures
Sales 655 Cr
EPS Rs 24.84
Excellent results from permanent magnets limited.
What is more exciting here is balance sheet, significant capacity expansion in last six months, almost doubled. Sectoral tailwinds are there, let's track how this plays out🤞
This company called ASRL or Add Shop Retail appears on top of every possible screen. It passes all ratios thrown at a screen in flying colour, even cash flow metrics…
Then why has it been hammered?
Other 3 i smell fish, are Lancer containers, Ksolves and Suumaya. I could be wrong though because i haven't done any objective assessment and saying this after seeing too good to be true ratios.
If you are interested in finding and researching little known promising micro caps/ nano caps, you can research about 1 Bombay Metrics, 2 Ekennis Software 3 Humming Bird Education. All are SME companies (low liquidity and high minimum lot) and have very small equity capital, high promoter holding (skin in the game), low floating stock (the impact on price for the positive or negative developments in the company will be disproportionately high). All three are asset lite and scalable businesses. They are executing well and the price trend reflects that. Markoline Pavement (asset lite service company in road and infra sector), Party Cruisers (in event management sector) and Steelman Telecom (has a subsidiary in e-taxi hailing service with operations just started in Kolkata) also look promising.
Disclosure: Have investment in all the above companies and may invest more or sell at any time without updating here. It should not be treated as a recommendation. Do your own due diligence.
Tried to extract important points about small cap investing from 2 books
1…One up on wall street(peter lynch)
2…100 baggers(Cristopher mayer)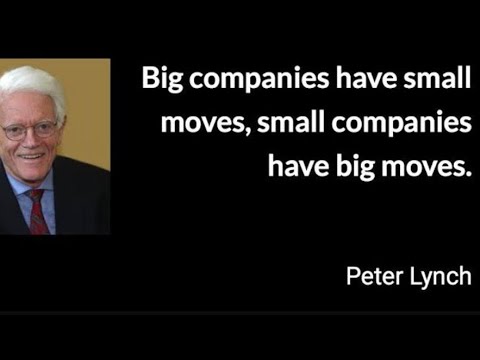 Three dark horses where i can smell a potential multibagger is Anjani foods, Prolife Industries and Sheetal cool…first two are illiquid stocks, have few issues but potential is there…Anjani can scale up if done correctly…Prolife we dont have visibility but need to watch for results…
Sheetal cool is already a 8 bagger from IPO price and can scale up further if business is done correctly
All are high risk and capital can be lost
While studying one micro cap company I found p/b 29 it's matter of concern?
Please dont see only the P/L growth, pls check the last ten years cash flow, most of the CFO is negtive because they invest in WC more, most of the sales increase is parked to debtors and check the short term borrowings which is growing tremendously. Margins are very poor, the company is growign than its means and dotn have pricing power. Not a long term buy and it can collapse in single downturn.
Recently ordered few hygiene Product online on amazon.product quality is good.now trying to understand this company.
Yuvraaj Hygiene Products Ltd.Incorporated in 2000, Yuvraaj hygiene Industries Pvt. Ltd is engaged in business of manufacturing and supplying of hygiene and cleaning products.
Nimesh kampani Of JM Finanace Connection.
Brand - HIC Broom and Cleaning Mop.
Good Rating on Amazon.But company is making losses.
Disclaimer - Not an advise to buy,sell or hold.
I attempted to find companies defying to fall with Index during last week, and filtered 10 of them [covered in this video 10 Stocks @ Pharma Sector Rotation where Money Flow rising - YouTube ]
Two companies among them are nano cap and can be posted in this thread.
AAREY DRUGS, [Rs 41] Market Cap 101Cr, has double digit RoCE and manufactures API for Pharma sector, Stock has appreciated 10% last week against Nifty fall of -ve 2.5%
ALPA LAB [Rs65] Market Cap 136Cr, has double digit Sales Growth and in the similar business, Stock has appreciated 5% last week against Nifty fall of -ve 2.5%
Airbag Industry In India To Grow To Rs 7,000 Crore By FY27: ICRA
The industry size of airbags, a key safety feature in vehicles, is expected to grow to up to Rs 7,000 crore by FY2027 in India, from Rs 2,500 crore currently, according to ratings agency ICRA. The growth in the airbag industry, one of the fastest growing auto component segments, is expected to be fuelled by the increase in content per vehicle arising from higher regulatory requirements and voluntary increase in the number of airbags per vehicle for enhancing safety, ICRA said in a statement.
The mandatory content per vehicle for airbag manufacturers is expected to rise from Rs 3,000-4,000 currently to Rs 8,000-10,000 by Oct. 1, 2023. The average number of airbags per car sold is about three currently, and this is expected to increase significantly post the mandatory implementation of six airbags per car from Oct. 1, 2023," ICRA Vice President and Sector Head Vinutaa S said.
Accordingly, ICRA said it expects the industry to grow to Rs 6,000-7,000 crore by FY27, from the current levels of Rs 2,400-2,500 crore, at a four-year CAGR (compound annual growth rate) of 25-30%.
The ratings agency pointed out that earlier, only one airbag per car, the airbag for driver seat, was mandatory from July 2019. This increased to two airbags (dual front airbags) for category M1 vehicles manufactured from Jan 1, 2022. M1 vehicles are those that can seat up to eight passengers and weigh less than 3.5 tonne.
Going forward, for M1 category vehicles that will be manufactured from October 1, 2023, two side airbags and two side curtain airbags have been mandated. This move was undertaken to prevent torso injury for people occupying the front row outboard seating positions and prevent head injury for people occupying the outboard seating positions, it added.
Vinutaa S said the cost for original equipment manufactures could increase further depending on modifications required in cars' structural changes and deployment of additional sensors. Moreover, she said capacity building in the next one year is critical to meet regulatory requirements in a timely manner.
Several players have started undertaking capacity enhancements in the last six to eight months to gradually scale up their facilities, and ICRA expects a capex of around Rs 1,000-1,500 crore in the next 12-18 months for capacity enhancements and localisation measures," Vinutaa S added.
ICRA pointed out that the inflator forms about 50% the total airbag cost, while cushion and other components form the remaining.
The industry currently imports 60-70% of its components primarily from overseas parents or joint venture partners, stemming from the lack of indigenous technological capability and absence of adequate volumes.
"Unless there is adequate backward integration for the incremental airbags expected to be produced, the import content would only increase further going forward," ICRA said.
@Pranshinv
Useful post indeed! We need to find out what is the percentage of sales of Sodium Azide to the overall sales of Alkali Metals. That has to be significant for this development to have a meaningful impact on the financials of the Co. Another factor that needs to be borne in mind is the percentage of Sodium Azide in the input cost of airbags. It will help us understand if the increased usage of airbags going forward will help the Co. improve its numbers.
The Co. is not too forthcoming with info.
Bombay Metrics has announced 9th January as Record Date for the Bonus Issue in the ratio of 3:1.
For the last few days, GENCON was going up. Today it is locked in the upper circuit.