The Top performing sectors now also includes the top performing stock for that sector. Just click/hover on the sector.


Dropped the Relative/Absolute switch under Historical sector charts. Guess it was confusing. The only control now is for customizing sectors.
Added top stocks (market cap > 1000 Crores) for the trailing year under Stock & Sector Trends The start of the trend is identified using machine learning. It's a bit experimental - please let me know if you see any issues.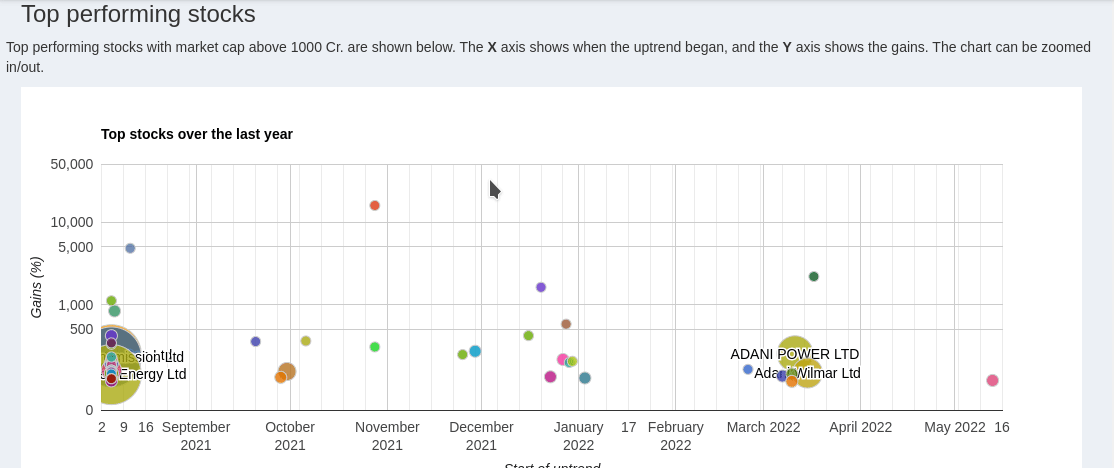 The Top performing sectors now only shows stocks with market cap > 200 Crores. A lot of microcaps were showing up earlier.
Added Recent trending stocks & sectors to the Trends page. Trending stocks are found using a combination of technical indicators (200 vs 60 day crossovers and RSI) and machine-learning indicators (gradient). Clicking on any of the sectors will filter out the stocks from that sector.
The Historical sector charts has been shifted to its own page.