Sanghi Industries Limited is the flagship company of The Ravi Sanghi Group dealing in the
production and distribution of Cement under the Brand Name "Sanghi Cement". Sanghi Cement was commissioned in 2002 with one of the world's largest single stream Cement Plant located at Sanghipuram, in the Abdasa Taluka of Kutch District of Gujarat State. This plant is fully automatic with state-of-the-art technology from Fuller International, USA and having present capacity of 4.0 MTPA.
Positive factors
Capacity expasion to double


Save transportation coast to supply cement by using coastal route to dispatch cements from Kutch to Surat and Maharashtra region.

Make in India, Smart city, affordable housing suppose to boost consumption of cement

Sanghi Cements plans to set up floating facility at Kochi Port to reduce coast of shore base terminal. Once the project becomes operational, Kochi Port will be the first major port in the country to have a floating cement terminal,
https://www.google.co.in/url?sa=t&rct=j&q=&esrc=s&source=web&cd=8&ved=0ahUKEwi8_IiNiJvXAhVCLY8KHTk5Cp4QFghIMAc&url=http%3A%2F%2Fwww.thehindubusinessline.com%2Feconomy%2Flogistics%2Fsanghi-cements-plans-to-set-up%2Farticle9854500.ece&usg=AOvVaw3M0ZLP9p6zjASuJ-IHf-ja
Results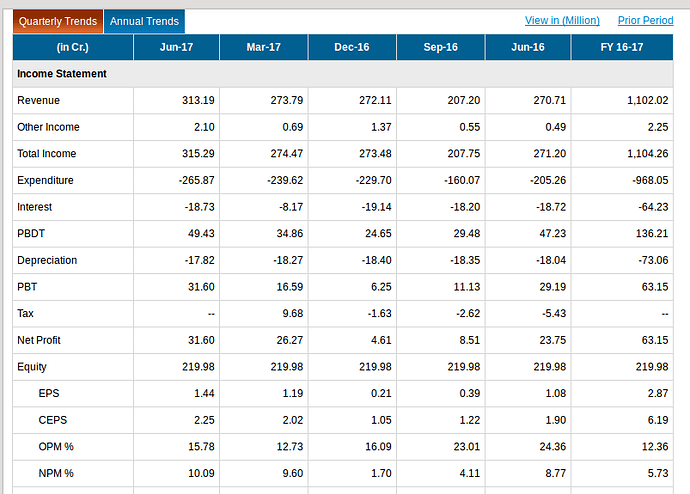 CMP : 134
Promotor holding : 74.98
Pleadge shares: : 70.58
Disc : Added small quantity near 90 level. Waiting to add more after getting views from VP members
http://www.sanghicement.com/themes/bartik/pdf/Corporate%20Presentation_August-2017.pdf
Proposed Expansion Plan.pdf (575.7 KB)
Edelweiss-SanghiIndustries.pdf (897.8 KB)
Venture-Sanghi Industries.pdf (1.3 MB)
.