By now, Salzer Electronics is an already known stock to many of you. I found some interesting tidbits in its latest AR.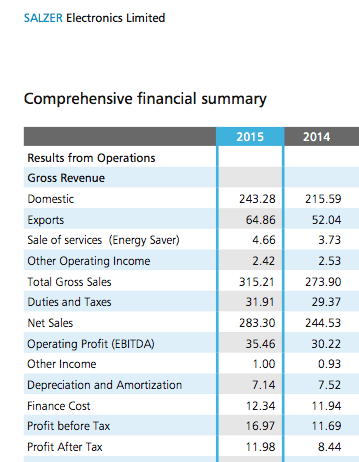 Its main electrical products are




As I highlighted, energy management solutions contributed 3% of the revenue in FY15. Mean, 283.3 * 0.03 = 8.5 Cr

Later in the AR I read its new initiatives in Energy conservation and Energy metering through a dedicated vertical with an Order book of 106 Cr.

So, does this mean Energy management vertical is going to be one of the significant revenue streams in the near future, going up from 8.5Cr to 106Cr ? Or, am I reading the AR wrong ? Please advice.
4. And, the management is projecting the company to be a 1000 Cr enterprise by 2020. Thats around 5x from now. your thoughts ?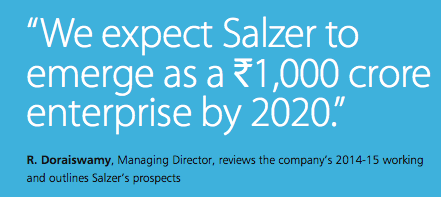 Disc: Tracking for few months, not invested.