MEP Infra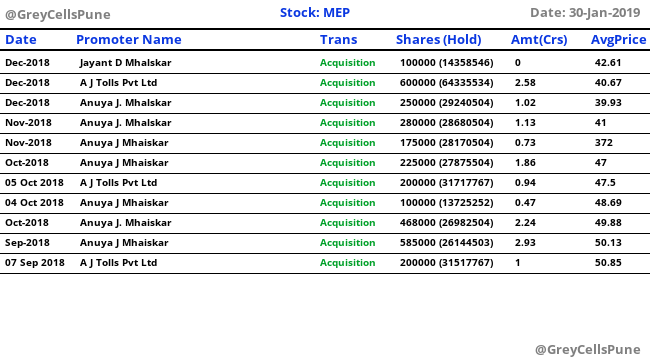 Infrastructure companies are indirectly dependent on government policies. Welspun is in pressure due to upcoming government formation uncertainty, in spite of back to back project win and completion before timelines. I believe if there is a stable government formed in upcoming election, it will fly like anything.
The company said it had also bagged an order worth Rs 565 crore for a NHAI road project in Haryana on January 11, 2019. With this, its order book has swelled to Rs 6,062 crore as on date
Reflects in the sudden uptrend today.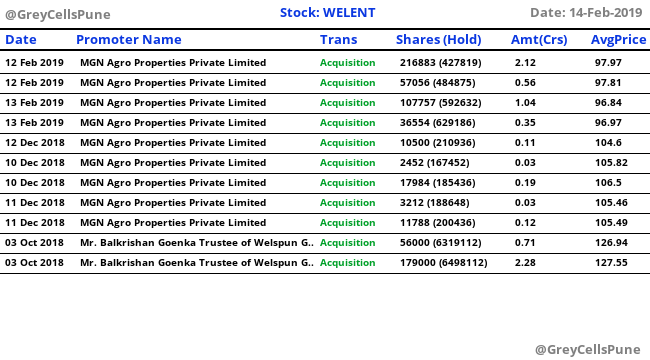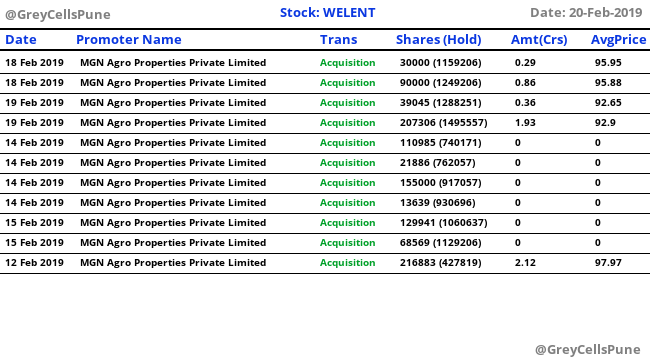 Inspite of all this promoter buying , its one of the laggards among Infra companies in recent run up. Couple of points I could thing of and need everyone's inputs on their views:
Its Primary focus on HAM makes its scope of expansion limited in short run as NHAI to reduce HAM portion due to liquidity crunch.

Bigger market players may have surveyed their ongoing projects and may have found certain issues which are yet to come in news. (just a hunch)

Over promise and Under deliver. No recent Projects wins by company. Whereas in recent interview itself he had suggested few order wins in FY19 itself.
Moreover their Annual Revenue Guidance for FY19 (1800 to 1850 cr) itself may not be met as they need to do about 800 cr in Q4 which is difficult.
Market not confident if the cash shown on books is real.
Disc : Invested // This company is biggest portion of my Infra basket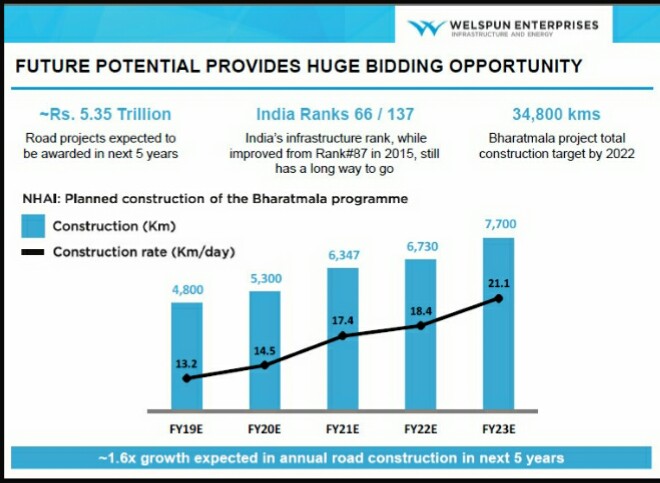 Company current order book is around 5750 crores.
Can not support this statement and looks like speculation to me. We should avoid speculating things here.
@S_Banerjee Thanks for prompt response. I am just giving my reasons that I think could be affecting.
Moreover the links you posted and the order book are old one and company had given a guidance of 7000 CR. Also refer the interview link in my post where MD himself is saying to win few projects in this quarter and nothing happened on that.
@sushilkc : LIC was out by end of Q2 itself as per shareholding disclosure.
EDIT : Just verified and LIC was still there in Q3 shareholding as well. Not sure the status afterwards.
This is last quarter Q3 development. Are you expecting company to win a bid each week?
LIC has same number of shares in Dec quarter which it had in Sept-18 quarter.
See the Dec-18 holding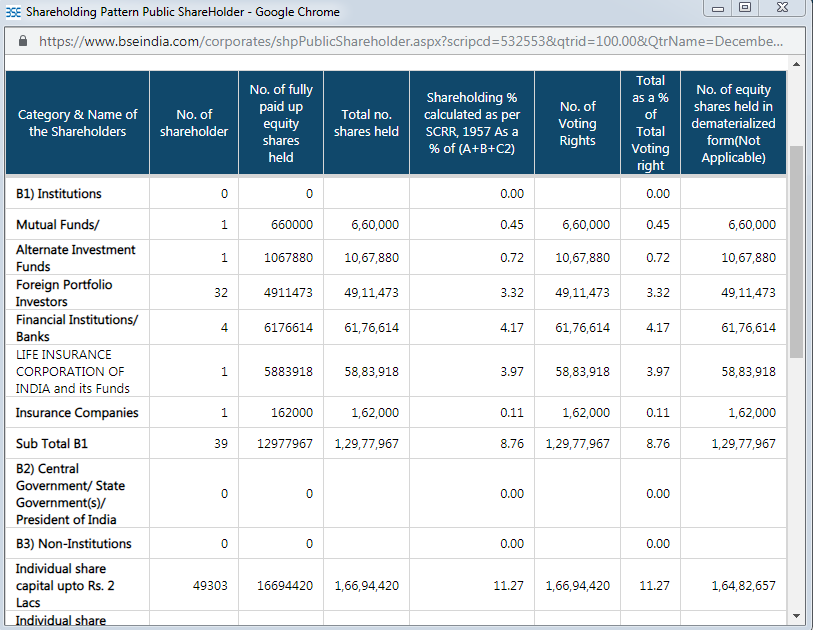 Buddy , seems like you have a habit of selective reading. Had you read the complete post that would have clarified what I mean. They will not be able to meet their guidance for order book. Also view the interview link in my post that is for 30th Jan,2019.
Well, I would like to close this discussion from my end since your post is speculating in nature and to you last quarter winning projects are old.
I am still waiting for an answer from where you are coming to such conclusion and this is highly speculating in nature.
Most of the Infra companies have lumpy revenues, which are tied to construction milestones and can only show revenues based on achieving those. On a average, small to medium infra companies, generally achieve ~40 odd % of annual revenues in the Q4. Just FYI, this is based on my experience
Infra and construction players are witnessing great buying momentum lately.
On an average, they are sitting on a Orderbook to Revenue ratio of 3x. This gives good revenue visibility.
Moreover, many orders are expected to come by April-mid before election takes centrestage.
Many of them were trading at very cheap multiples.
Staggering move in some stocks like Dilip Buildcon, KNR Construction, JKumar, NBCC, NCC etc in past 1 month or so
I particularly like NCC, because it has an exposure in construction as well as infra space, so a slowdown in one compensates the other
Interesting article I came across on NCC:

Disclosure: Not invested, looking to invest
Please give your feedback as to should I invest or not
No new tenders will be floated in April -May as election code of conduct is in place…
Yes right @paraacbe, Q4 last year was lumpy in terms of orders for infra playres, this year it is not being witnessed so. Some orders have come this month, expect more in March itself.