Business
Renaissance Jewellery is 2 decades old company involved in designing, manufacture & sales of jewellery of silver, gold, platinum. Jewellery studded with diamonds and other precious & semi precious stones.
Jewellery products include rings, pendants, earrings, bracelets, necklaces & bangles. Design of these products is centralized in Mumbai and manufactured in three facilities - Mumbai, Bhavnagar & Bangladesh with total area of 1,90,000 sq ft engaging 4300 manpower. According to the AR locations are well equipped to manage rising designing and manufacturing requirements without incurring substantial capital expenditure.
Company sells jewellery to large retailers, specialty jewellery chains and online portal.
Company is also into readymade furniture - "Housefull Store" across 38 stores and through its online presence delivering to 36 cities across India.
Markets
USA is main market for the company contributing 67% of FY15 sales.
HongKong, UK & UAE contributed 21%, 5% and 2% respectively.
US Subsidiary
Renaissance Jewelry New York, Inc. (wholly owned subsidiary of Renaissance Jewellery Limited), does business as Verigold Jewelry, Inc. The company has 11,735 sf ft office at 3 East 54th Street, NY according to the webpage here.
The US subsidiary Renaissance Jewelry (dba Verigold Jewelry) has signed a licensing agreement to debut Cover Girl-branded Jewelry, retailers can carry this exclusive collection in their stores. Read full article here.
Also a lot of people working for Verigold Jewelry can be found on this link on LinkedIn.
Here we could find the list of trademarks registered by Renaissance Jewelry. Out of many one trademark is Jewelili.
Jewelili products could be found on amazon.com here. Also see images downloaded from Amazon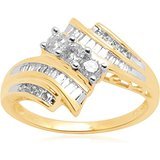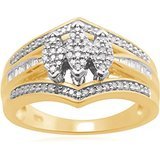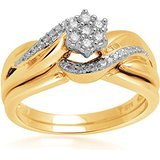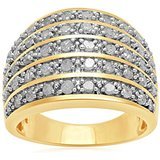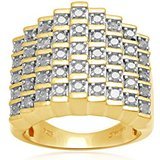 Industry Outlook
According to Research & Markets the sector in India is expected to grow at CAGR of 16% over 2014-1019.

Domestic gems & jewellery industry has a market size of $40b in 2013, has a potential to grow to $80b by 2018
Financials (All numbers are Consolidated)
Q2FY16
Long Term Debt = 0
Short Term Debt = 344cr
Non-current Investment = 0
Cash = 34cr
Current Investment = 29cr
Current Assets = 989 cr
Current Liability = 672 cr
Key Concerns
Summation of Cash Flow from operation from 2006-2015 is 53 cr whereas net profit is 271cr.
Growth in sales for FY15 is 4.4% which is well below the projected industry growth rate of 16%.
Volatility in INR-USD and other currencies can effect the profitability of company negatively or positively.
Trade Receivable as percentage of Revenue for the company is 23% whereas for Rajesh Exports it is 3%
Positives
The company provides good margin of safety at current market price, P/E = 4.9 and long term debt being zero.
Industry is projected to grow at 16%
Prospects
Company has started operations in Middle East Market.
Disclosure
Invested with tracking positions