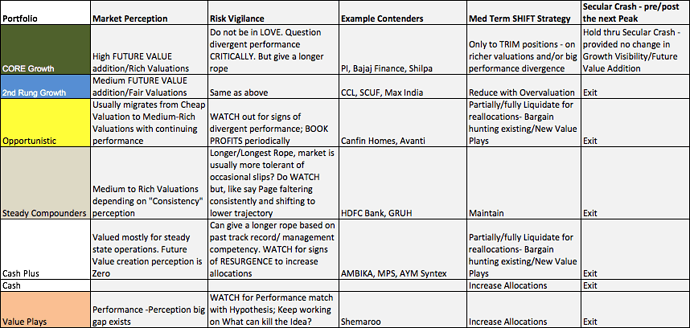 This thread is needing frequent updations in these times - once every 2-3 months.
Both Opportunistic bets - Avanti Feeds, and Canfin Homes continue to deliver stellar results; However with Valuations becoming richer and richer - and allocations in Portfolios going up (from 15% to 30% plus, despite several trimmings), its a wise risk-adjusted policy - to continue to trim such holdings. (Mistakes are inevitable - when we can get caught up - in trying to extract all the juice - all the time)
Pharma businesses as a pack have been facing several headwinds. More stringent inspections/standards, distributor consolidations in developed markets, currency risks for those with lots of exposure to rest of world markets like Ajanta - against the backdrop of strident measures from drug price control regimes, in almost every market. Folks like me who have enjoyed a super-ride with Pharmaceuticals sector for over last 5 years, now need to acknowledge the writing on the wall for the pack - except maybe where one has good visibility for FY18/19.
What is interesting though is that for a few businesses (like it somehow always does) competitive position has become stronger but valuations have actually moderated. Have you done enough homework/have the conviction to buy more as your favourite businesses become cheaper?
A request - please don't put anybody on the spot here - there are no universally right or wrong answers - we can all be proved wrong - better do your own diligence and find out what actually resonates with your individual investing style - which of my businesses valuations have moderated, but Competitive Position has become only stronger & why? If there is one key "Quest" for concentrated Compounders to live-by - this is probably it!!
Also the quest for newer, stronger horses (for next 2-3-5 years) HAS to continue. Time to work that much harder on this aspect - basking in the comfort of existing achievers can be detrimental to our health!!