Hi Group,
Kick staring the discussion on one of the contenders from Collaboration sheet - Natco Pharma. Evidently, we have multiple evangelists /enthusiasts for this idea (@rajats, @rupeshtatiya, @harsh.beria93) . Think we can initially refine the idea and collaborate over this mail thread before taking this to wider audience. So, here i go…
---
Natco Pharma (BSE: (NATCOPHARM) is a mid-cap Pharma company (~2400 Cr. MCAP) with a differentiated business model to pursue a concentrated portfolio of low competition, complex generics for US market and niche products for domestic markets – predominantly Oncological therapeutical areas.
They have a well-diversified revenue mix across Domestic FDF (27%), Export FDF (40%), API (18%) and subsidiary (5%).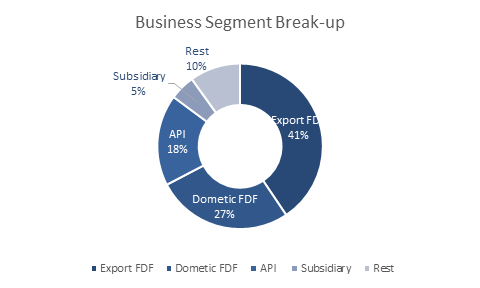 Historically, this distinct approach of highly concentrated portfolio has resulted into non-liner revenue trajectory for the company – prolonged period of stagnant growth followed by exponential growth - only to repeat the cycle all over again…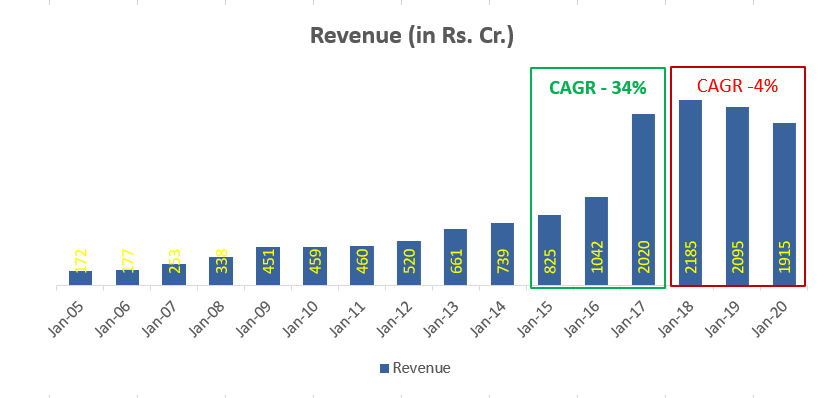 At this stage, confluence of multiple factors makes this an interesting prospect:
Strong revenue Growth visibility from couple of significant filings where there is no/minimum competition.
Broad basing the revenue pool by way of ROW subsidiaries thereby de-risking market/regulatory risk.
Pivoting into Crop science segment. Yet again, aspiring for products with significant market potential and Low competition
---
Key catalysts ahead:
US Market:
Robust pipeline of para IV filling for US market where company is either FTF or have secured settlement with innovator. I am focusing on pipeline visibility till 2022 for now. (some of the key opportunities (Revlimed, Pomalyst) will unfold to full extent beyond 2022 though).
gNexaver (Sorafenib) – US Market size of $255M for FY18. Globally, close to $850M. Was expected to be launched during Q3'20. Management has indicated 180 das exclusivity during the concall. Limited competition as Teva also has settlement with Byer.
Both for US and Global, the sale peaked out in 2015-16 time.

Is this due to market shifting to alternative formulations?
[Need to establish deep down reason for declining sales and velocity by which it is shifting. Mid to long term implication…]
gGilenya (Fingolimod) – Opportunity size of $1700M. Expected launch 2021. Have Para IV with FTF however there are multiple FTF hence crowded space. Management is not factoring in much of value add from this one.
Competitors: Actavis (Teva), Accord, Intas, Alembic, Alkem, Apotex, S&B, Aurobindo, Biocon
gJevtana (Cabazitaxel) – Opportunity size of ~$200M. Expected launch by Q3,2021 in partnership with Breckenridge.
gRevlimid (LenalidomideI) - Opportunity size of ~$8000M. Is one of the top ten best selling drugs in the US. Celegene has done has phenomenally well in growth of Revlimid franchise (bit dated but helps to gaze the directional flight).

As per the arrived settlement they will sell mid-single-digit percentage of the total lenalidomide capsules dispensed in the United States during the first full year of entry i.e. 2022. Gradually, company can increase volumes until March 2025 but should not exceed 1/3rd of the total lenalidomide capsules dispensed in the U.S. in the final year of the volume-limited license under agreement. From January 31st 2026, Natco can sell unlimited quantities of generic Revlimid.
Another recent update, Celgene has recently settled with Ranbaxy. In one of the concalls, Rajeev has indicated that limited competition is beneficial to them (my interpretation – the volume limited launch date can be preponed to an early date if Celgene settle with competitor).
Target action date mentioned is for Dec'20.
**[will help if others can confirm if the understanding is correct]**
gTreanda (Bendamustine) – Market size ~$650M. Expected launch by H2'2022. Para-IV FTF / Shared exclusivity with other players
ROW Subsidiary:
Shaping up well, although from a low base. Strong pipeline particularly for Canada - 20+ fillings across Onco, Cardio, CNS. Guidance for multiple sole/limited competition fillings. Additionally, settlement for Revlimid for Canada geo (though terms of settlement not disclosed).
Guidance for broad based earning by way of 15%-20% earning from Non-US subs. Implied inference to have significant growth rate for Non-us Subs considering that US business itself is on cusp of strong earning revival on back of launch line-up.

---
…
this post is stil WIP… intend to cover following points subsequently:
Crop Health segment prospect and challenges.
Compliance perspective (FDA)
Translating the narratives into numbers.
Sceptical point of view (what can go wrong or at least should be factored-in
Looking forward to your inputs @rajats, @rupeshtatiya, @harsh.beria93 and others. What are the other variables that needs to be baked into the story?
Regards,
Tarun