I have started to build a portfolio 6 months back to create wealth over the long term. I started SIPs in MF from 2017. Now I have all my MF holdings in Parag pargh multi cap fund with active SIP. Also i started to learn investing &markets from 2017 and chose the below stocks based on my knowledge &conviction.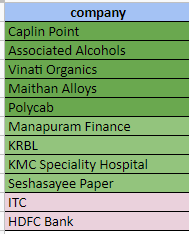 Allocation: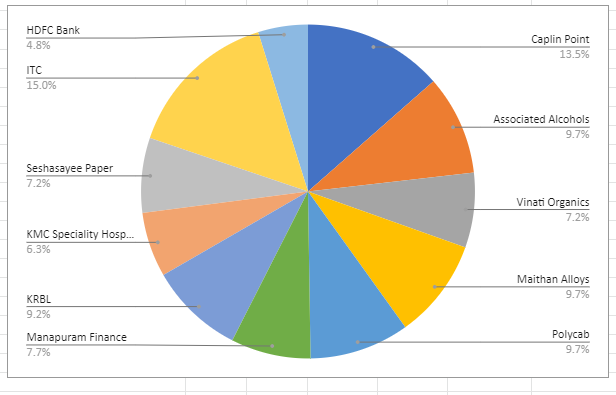 I have 63% cash and rest of the money in this portfolio as of now. I am slowly buying these stocks for past 6 months as there is no clue where markets headed and open to buy more if any downside.
I will increase ITC allocation to 25% and HDFC Bank to 8 or 10%
Applied for Happiest Minds IPO
I have some other stocks in my watch list and waiting for low levels to enter and don't want to have more than 16 stocks
I dont prefer stocks with high PE
I choose stocks based on,
growth in either profit in PNL or cash in Balance sheet
Reasonable price
Reliable management with good industry knowledge &experience
Please feel free to share your thoughts on this portfolio.