My current distribution of wealth looks as below -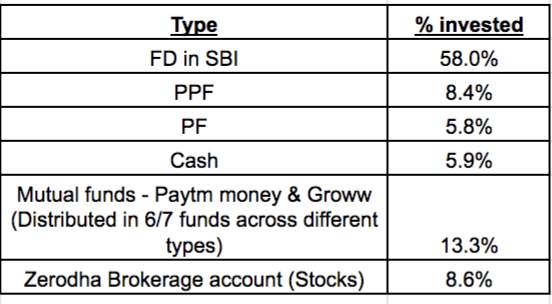 Breakup of zerodha portfolio -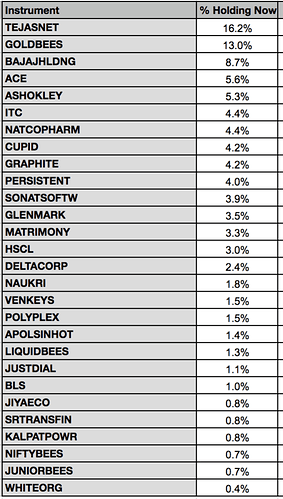 I am able to save ~2% of my total portfolio value every month from my salary. Don't have any property or car. Have sufficient health insurance for me & my wife. No children. Parents are not financially dependent on me.
I used to keep all my money in FDs till February/March this year post which I have started investing in MFs & stocks. Current Mutual funds portfolio is down 5% and stocks are down ~20%
I plan to work for another 25 years & want to make money for all the usual goals - house, car, children, retirement etc.
Any feedback is welcome. Thanks