Any info on how much of overlap Mold Tek has with competitors?
Hi all,
Look to these Snippets from the company con call, The Company is taking the competition seriously and clearly sharing why they have subdued growth and all. At the end of the end transparency of management and taking every small competition seriously help in the long term to protect market share and all.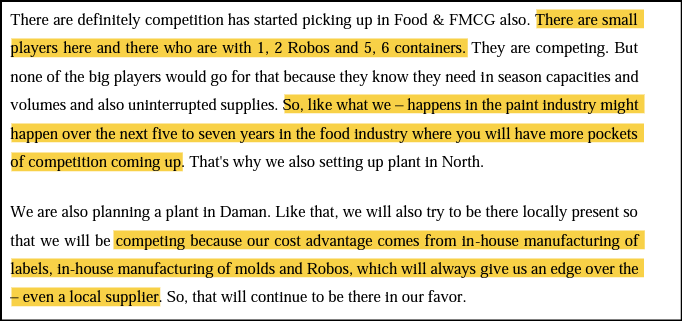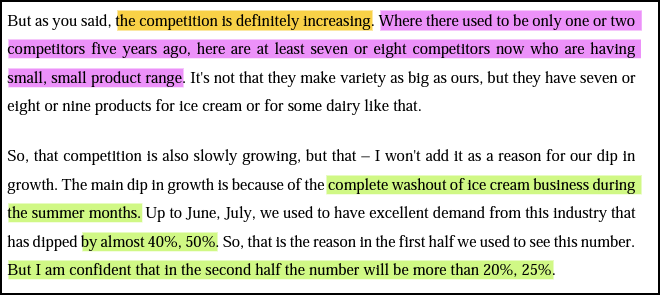 The share seem to have gone in consolidation
I'm not sure if people stopped eating ice creams in summer or ice cream makers are not using mold tek products? Is this one summer phenomenon? Anyone tracking this for long time can comment?
Hi, yess this only for this summer because of two reasons 1st uneven rainy season, 2nd the consequence of first one which leads to huge drop in sales of ice cream. So this temporary and will have to track on next year rainy season.