Why 50%? It has been disappointing for the latest quarter.
What has disappointed you exactly?
Sir just out of curiosity, how many years have you been investing? 50% CAGR is very impressive, kudos to you!
Very poor results declared by Tata Metaliks today.
Not just this quarter, but even last quarter was very poor.
I had mentioned this many months ago-
"A lot of recent profitability gains may be due to cheaper raw material inventory and not because of permanent increase in margins."
And, market gives much higher valuations to Tata Metaliks vs GPIL.
Increased allocation in GPIL to 60% of portfolio. Reduced Meghmani.
Holding on to Meghmani Finechem fully ? I believe it has better prospects compared to Meghmani Organics.
I think both have good prospects.
People believe that finechem is more specialty chem- but that's also reflecting in its valuations already.
The returns will come from both re-rating and earnings growth in both meghmani shares.
It will take some time, like it will do in GPIL too.
Good times are here again!
Planning to buy a Mercedes in coming year by selling small part of portfolio.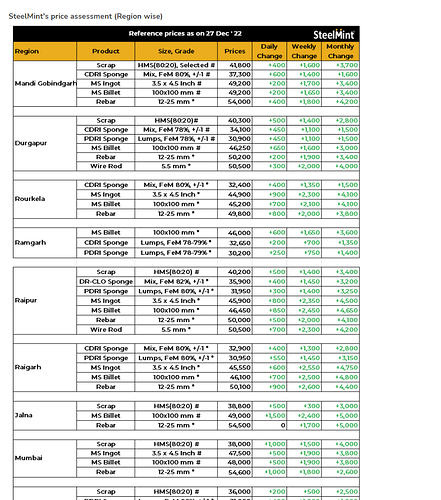 Is that a backhanded flex?

In hindsight, this was my best decision of 2022!
Had a daily SIP and allocated till ~18% out of my target 50% of portfolio, decided not to chase beyond 325+. In hindsight I think my conviction wasn't good enough to ignore iron-ore international price fall or the levy, both of which I thought will be more durable. @Rakesh_Arora sir called the bottom correctly just after Q2 results sometime in Oct.
Now wish I had your conviction - we all live and learn. Let's see how the Q3 results are (may be comparable to Q2), but looks like market is already looking at Q4 and beyond.
Today Lloyd metals results came.
Company is pretty comparable to GPIL- as both have captive mines.
Lloyd metals quarterly EBITDA was very good 227 crore and PBT was 230 crore.
Stock is doing pretty well and rising at a market cap of 12000 crore.
GPIL has higher profits than Lloyd, but trading at some 5k crore mkt cap.
The difference is 2.4x in mkt cap despite GPIL having higher profits.
Price to book for Lloyd is 4. But mkt doesn't care abt PB ratio for Lloyd it seems!
Anyone has looked at Lloyd metals?
Just started looking at Lloyd metals, very little info other than their PPT:
They're mining in a naxalite-prone area and getting 100%+ refund for any investment they make (don't know for how long it is)
They're taking protection from MH state police force to run their mines, and paying the state for it.
Police wasn't available during last elections and mining had to be stopped
Looks like they don't have mining capability (or don't know how to overcome naxal problem), hence they've signed up with a 3rd party to mine iron-ore for them
No taxes - don't fully know why and for how long it'll be zero taxes. Are they deducting from earlier losses, in addition to recent adverse judgement for not supplying iron ore to erstwhile partner ?
They're predominantly merchant mining - selling iron ore, and a bit of DRI (sponge iron Q3 sales vol similar to GPIL Q2).
Don't know how they made 23% operating income last 2 quarters with iron ore sales (77%) and sponge iron the rest (power sales is miniscule) - GPIL made 17% last quarter selling downstream products, but recently was making 28%+.
| Capacity | Lloyd's now | Lloyd's proposed | GPIL now |
| --- | --- | --- | --- |
| Iron ore mining | 3 MMTPA | 10 MMTPA | 3.05 MMTPA |
| Pellet | - | Unknown | 2.7 MMTPA |
| DRI/Sponge | 0.27 MMTPA | +72K MTPA | 0.5-0.6 MMTPA |
MTPA - Metric Tons Per Annum
MMTPA - Million Metric Tons Per Annum
Can't understand the valuation difference - is market paying a premium for 10MT iron ore mining almost approved, and pellet/DRI/steel plants construction in-progress ? Expectation here is iron-ore sales at 3x can start from Q4FY23.
Maybe Lloyd's is currently in a position where GPIL aspires to be 3 years down the line (mining output).
Not really in terms of revenue and profits.
Actually, Lloyd had lot of inventory of iron ore in mines, and current revenue and profit was elevated bcz of that.
In H1, lloyd did 5.5 mn tonne of iron ore shipment, and H1 EBITDA was only around 400 cr.
So, at full 10 mn Ton capacity, Lloyd can make annual EBITDA of 1600 cr- which is GPIL current existing EBITDA.
GPIL has high grade value added pellets- which Lloyd doesn't have.
GPIL will expand 4x from current capacity.
I would not say lloyd is expensive. for an asset light cash rich business, at 1600 cr annual EBITDA, 12500 cr is a fair valuation.
GPIL, a commodity business, doing very well in these times, though rest of secular growth stocks are down quite a bit!
Your views on recent results performance by Meghmani Organics Ltd and meghmani finechem