can you please explain a bit more?
what is BX and impact on lupin.
CNBC interview (link):
Forayed into diagnostics, want to position itself as a complete healthcare organization. This is being done in a calibrated way
Conscious of expensive M&A (once bitten twice shy)
Seeing pricing pressure in US (high single digit). Expect it to settle down at 5-6%
Suprep: expect launch in H2FY23
Goa observations: Addressable and no repeat, confident of addressing them
Somerset: Three observations are common with the warning letter. No timeline given toward its settlement
Tarapur & Pithampur: Ready for reinspection. No important products are coming from there
A lot of KSMs are sourced from China which are showing price increases
Looking to spin off its NCE molecules which offer good value, want to unleash value from biosimilar division
Disclosure: Invested (position size here)
FY22Q2 notes:
US revenues ~ $184mn (albuterol and brovana led to gains + improvement in base business), should recover to $200mn+ from next quarter
Seeing pricing pressure in US (high single digit for Lupin)
EBITDA margin was ~14.6% (famotidine erosion + contribution from in-licensed brovana + Longer term albuterol contracts coming at lower prices but higher volumes) AG
H2 EBITDA margins will be 17-18%. Hope to get back to 20-22% margin over time (no time period given).
Will pay the litigation expenses of glumetza over the next 1-month ($250mn), solosec impairment charge ~ 708 cr.
US specialty business scaled down further (should lead to $15mn annualized savings)
Goa plant: Will be able to address 6 out of the 7 observations and need more time for one.
Albuterol: Seen sharp uptick in market share (16% generic market share with target to reach 20%)
Fostair ($600mn market): Seen good uptick in UK, potential to become $50mn product
Brovana: 55% market share
Spiriva: Confident of launching in June 2022 (Pithampur Unit III, compliant)
Dulera: Will file CRL response by FY22 end
R&D spends ~ 8.5% for FY22/23
China exposure: 15-20% by volume
Change in capital allocation strategy: Will allocate more towards Indian business along with moderation in US allocation
Spinout of oncology division, potential spinout of biosimilar division
Disclosure: Invested (position size here)
Lupin's been the biggest disappointment in my portfolio though I have lost more money in a couple of others. Bad acquisitions, constantly shifting strategy, perennial manufacturing issues, legal hassles, lousy execution in monetizing product pipeline, product recalls. Just been lurching from one mess to another. Seems to me they require serious management changes starting from the top. Hard to see the stock going anywhere now unless there's anything happening behind the scenes that's not public knowledge.
Have been tracking Lupin for many years & have remained invested. There have been plenty of ups & downs over the years, the prevailing narrative is that the management has disappointed in execution & Lupin has lost its rigor and is severely underperforming vs other pharma cos. I partially agree to this thesis, the list of disappointments is many, what's gone underappreciated is, if we look beyond the hood of reported nos till date, management is committed to scaling up profitably & lack of intent & energy cant certainly be a reason to write them off.
1.Specialty - outcomes (good money spent in R&D + acquiring assets + front force costs in US) have been way below par. On 1 hand, I do complement the management strategy of walking on the tough path of trying to make a mark in US specialty. I think Sun + Lupin both understood that to be a serious player in US, and to fructify their longer term scaling plans, they will have to bear serious pain on this. They had the BS strength & cash flows, and in my view they took the right call. Now it's not great for us short sighted investors (has not worked out well for me so far), next 2-3 year earnings & roce get affected', but this is precisely the reason why they have achieved this level of scale over past 2 decades. The good news is Lupin has shown its willingness to take correction action & adapt, has cut down its specialty operation in the last few quarters, are open to selling Solosec, which means the drag on margins from this area is no longer going to be there.
2. US Fda – Lupin went from having among the best track record upto 2015-2016 vs its peers, to an average or subpar track record today. This clearly was a big disappointment in hindsight. Hopefully, we are at the end of the tunnel on this. Further disappointments can't be ruled out, but are unlikely. It's a matter of time before we get good news here (trigger).
3. US portfolio – their approval on albuterol, filing of Spiriva, looking at their pipeline in general, R&D strength of Lupin is above par. 1 year forward PE can't capture this. Unlike say a cipla which is heavily focused on inhalation, Lupin's approach vs its peers, for US is to have a relatively more broad diversified array of plays. Whether it is complex generics or inhalation or biosimilar assets or upcoming complex injectable pipeline, I like their approach to diversify risk and not be overly dependent on a few products/areas. This bodes well for a LT investor. High spending on R&D is needed, and it does not shun away from taking pragmatic favourable risk reward large value bets and spending money on it. The intent to grow in US is clearly there. I am not in the 'Buy Indian only Pharma stories & ignore export' camp. Cycles here, given the gestation time & long payoffs associated with US, and over time we can get a change in view when it comes to current implied multiples on Indian only & US based names. Offers an opportunity.
4.Indian portfolio – 1QFY22: "I think we've done a fantastic job of partnering a pipeline to bring in India, but I don't think we've done a great job of building a pipeline. We now have more than 20 products in development. At least 4 of them will come to market this fiscal, and we should have 10, 12 kind of unique products coming outside – coming from our own staple into the Indian market next year on. And I think these will be, obviously, a meaningful growth driver."
Lately, management is making the right noises when it comes to India. Nilesh admitted in a recent interview, whether it is from a brand or therapy pov, Lupin lags peers. Thankfully, they have taken course correction and seem to be balancing their energies when it comes to the US vs India trade-off. I feel we will see acquisitions soon when it comes to the Indian market for Lupin.
Reported nos of Lupin in recent years is not much to talk about. US sales has been flat, margins have been compressed, earnings growth has just not been there. R&D spending, lack of growth, rising overheads, underutilized capacity is curbing profits/Roic.
Looking beyond reported nos:
Divested Japan operation, lightened BS. Sound capital allocation policies overall.
Shown its mettle in moving up the value chain and ability to get really tough approvals like Albuterol. Spiriva approval (CY22e) can be a big trigger, a high value complex product.
Course corrected on US specialty spends.
Renewed focus on India. Launch of new products. Have the scale to drive faster growth.
Very conservative on accounting, timely write-offs taken. Pharma only business for the promoters, have rubbished the recent news around them exiting.
Have shown an 'ability to suffer' mindset keeping LT goals in mind.
Margin expansion potential – Given the underutilized capacity, Gross block build up w/out subsequent sales, there is good headroom for margins to go up over time as growth comes. Management at different times have given various indications for what margins can be down the road. 21-22% to 25-26%, from a thread of interviews & concalls. Currently at 16-17%. Historically, Lupin enjoyed 24-28% margins between FY13-FY17. That was the period when they were riding high on exclusive US products with high profitability. Extent of upside will be contingent on what margins they eventually post as operating leverage comes.
Nice set up at the current juncture for triggers/earnings to play out over the next 3 years.
US fda plants resolution(will aid in margin expansion as it makes it easier on the supply chain), new Indian launches, Spiriva approval, ramp up of albuterol, US generics pricing pressure curtailing, margin expansion potential with time, inorganic moves, recent diagnostics entry(good one I feel). They have also upped the management bandwidth with some key hires made over past 2 years (Check announcements).
Given the cyclicality of nos in Largecap Pharma due to volatile profits, a good way to check valuation on cos is EV/Book. PEs can get misleading here. (930 cmp, taken Kotak estimates for FY22 & FY23)
Another disappointing set of numbers from Lupin, the only positive is they have managed to scale back US quarterly revenues to $200mn+ on back of their respiratory products. Flu season didn't happen again leading to inventory write-off (cannot blame management here). Additionally, they got metformin returns from retailers which was an extraordinary item. These extraordinary items have now been the case for last 3 years, even management is only guiding for a margin comeback (to 20% levels) in FY24. One positive was their US respiratory business which is firing on all cylinders, they have got significant market share in albuterol now. Everything else looks bad, maybe its priced in (who knows!). Here are my notes.
US growth strong ($202mn quarterly runrate). Growth has been on inhalation portfolio, oral solids have de-grown
gSpiriva: Responded to CRL. Expect late H2FY23 launch. Settlement done
Gross margin shrink is due to raw material inflation and change in product mix
Adjusting for one time effects, margins were ~13.7%. For next two quarters, margins will stay at these levels. Only expect uptick in Q3FY23 and should go above 20% in FY24. In FY23, company will be trying to build market share in key products and the impact will only be visible in FY24
One time effects were return of metformin from retailers, inventory write-off on flu products as there has been no flu season
Domestic: IPM chronic grew by 10.2% and Lupin's chronic division grew at 10.2%. 35% of Lupin's business is acute and rest is chronic
No products from Mandideep, Tarapur and Pithampur are important in terms of product filings and they are prepared for audit. Somerset is expected to take longer
Disclosure: Invested (position size here)
Lupin Receives Approval from U.S. FDA for Sildenafil for Oral Suspension.
Sildenafil for Oral Suspension, 10 mg/mL (RLD Revatio®) had estimated annual sales of USD 66 million
in the U.S. (IQVIA MAT December 2021).
Few takeaways from a recent report:
Spiriva: DPI Inhaler. Potential FTF launch for Lupin in 2HFY23. Pre generic branded sales 1$bn
Dulera: Inhaler (MDI). Response to the CRL expected in 4QFY22/1QFY23. Approval/launch expected for Lupin in 2HFY24. Pre generic branded sales 200$mn
AmBisome: liposomal inj. Approval/launch expected for Lupin in FY24 Pre generic branded sales 125$mn
Risperdal Consta: Long acting injectable. Likely launch by Lupin and Sun Pharma after FY24 Pre generic branded sales 290$mn
Lucentis: Biosimilar. Lupin is currently conducting phase 3 clinical trials for sits bLucentis candidate. Filing is expected in FY23 Pre generic branded sales 1.45$bn sales
Glucagon: Injectable. Filed in 3QFY22
High-value opportunities such as gSpiriva, gSuprep, gDulera, pegfilgrastim, gNascobal and gGlucagon
FY22 Gross margin: impacted by reclassification of revenue share on inlicensed products.
Share of domestic revenues from in-licensed patented brands Lupin 10% vs 0-3% peers (Includes many Anti Diabetes(AD) drugs)
FY22 hit by competitive pressure in famotidine, FY21 hit by metformin recall
FY17-FY19 Gavis and Symbiomix – big bets, disappointing outcomes. adverse rulings in multiple litigations compounded Lupin's troubles
nce r&d spend is ~200cr annually
Much-improved R&D execution in the last couple of years reflected in filings/launches for complex products validating the company's capabilities in platforms such as inhalers, biosimilars and injectables. With multiple assets across biosimilars, inhalers, complex injectables and novel drugs, Lupin scores high among larger Indian pharma companies in terms of breadth of R&D pipeline and potential launches in the next 24 months.
Flu seems to have arrived in US after a break of 2-years. It should be a material positive for cos like Lupin and Natco who have a large product basket for treating flu. Will be good to ask management on this, given company suffered materially due to lower off-take of flu season in last 2-years.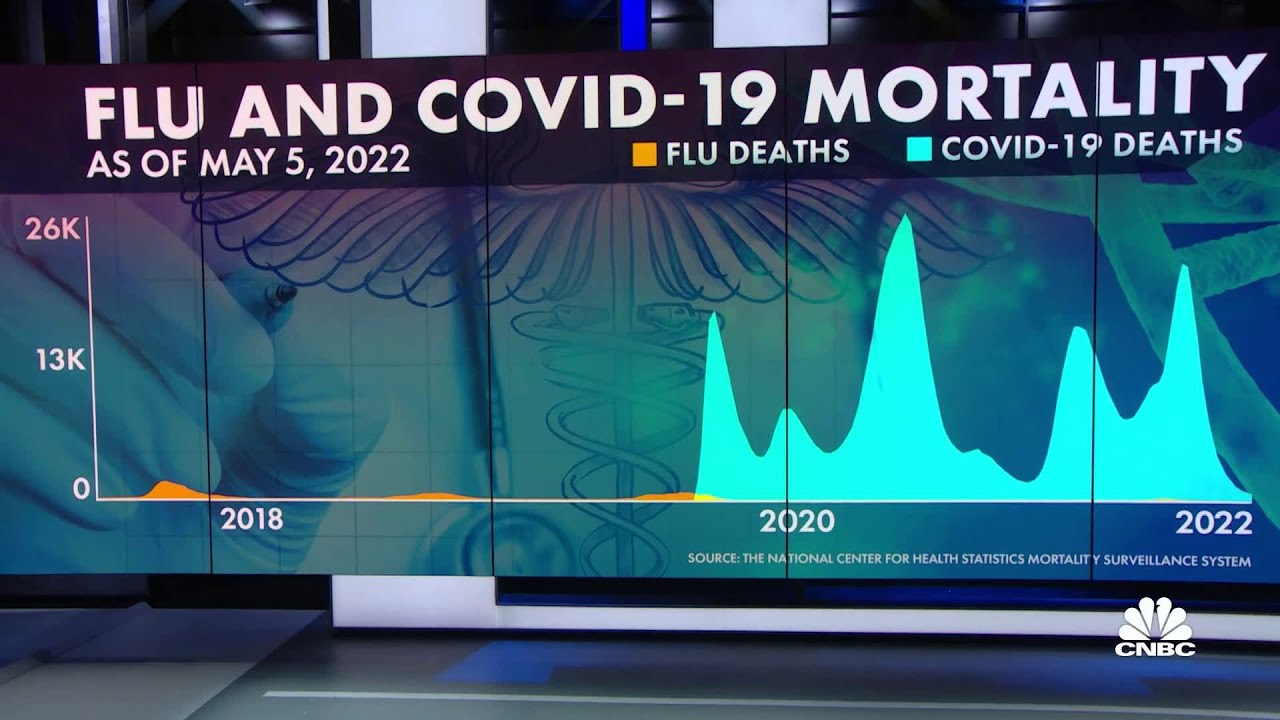 Disclosure: Invested (position size here, no transactions in last-30 days)
Another disappointing set of numbers, apart from bad margins even the US topline has de-grown from $200mn quarterly runrate. Company is having HR problems, compliance issues, supply chain management issues, etc. Here are my notes from their concall.
US revenues came below $200mn because of (1) recall of losartan (due to NDMA impurities), (2) price erosion on oral solids (8-12%, increased from 7% in January to 16% in February) on products including gBrovana where competitors have come in, (3) no sales of Cephalosporin products. There is a lot of competition in oral solids, have exited a number of products
Albuterol market share is 22.6
gSuprep: Should be launched in Q3FY23 (already have approval)
gSpiriva: Should be launched in Q4FY23
Domestic prescription business growth was 13.9% in FY22
Diagnostics: Will grow in importance over time, if over 5-years India business becomes 10'000 cr. then diagnostics will be around 500 cr. Currently its loss making
Expect NCE spinoff to happen in FY23
Expect current margins to recur in Q1 and Q2 FY23, should start to inch up starting Q3FY23 and by Q4 it should go up to 18%. Expect 20% EBITDA margins in FY24
Has one of the highest number of ANDA pipeline for USA, stuck due to regulatory compliance
Have had issues on supply chain disruptions because of which company had to air freight some consignments, will go back to ocean freighting model
Less than 5% of revenues come from FDA impacted site. Mandideep: no product pending (mainly a Cephalosporin facility), Tarapur: 1 to 2 products stuck (undergoing site transfer), Pithampur II (30 ANDAs stuck) and Goa were big sites for stuck ANDAs, as Goa got FDA clearance products are being launched. Have 7 products coming out of Goa in FY23. The material products now come from inhalers, injectables and biosimilars
Have $110mn goodwill/intangible (of $900mn) in Gavis
Had lots of supply chain problems in generic procurement, these were set 10-15 years ago
Biosimilars
Pegfilgrastim: Expect approval to come and plan a launch in Q4FY23
Etanercept (Enbrel): Long way away from US launch (sometime in 2029)
Annual R&D spends are $15-20mn + funding for key programs
Disclosure: Invested (position size here, no transactions in last-30 days)
Overall, Generic pharma business growth story looks over.
One need to discount all negative factors like US FDA regulations, while investing in any large pharma company which exports to USA.
About 7-8 years back, Pharma business was complex to understand but now forecasting growth is almost impossible in this generic pharma business which is dependent on US or any other exports.
Disc : Invested in Lupin for few years.
Annual report of FY22 is filled with a lot of data and insights about Lupin's business, I have not read many annual reports with such high level of details. My notes are below.
USA (36% of sales; growth of 3.7%):
166 products in market (vs 168 in FY21), market leader in 44 products (vs 53 in FY21); top 3 in 113 products (vs 122 in FY21),

#3

by prescriptions (same as FY21; volume increased by 9.71%)
ANDAs filed in FY22: 19 (vs 15 in FY21); Received 9 approvals (vs 19 in FY21); launched 9 products (vs 18 in FY21)
OSDs: Faced double digit price erosion, product recalls, penalties on failures to supply, one-time settlement for Glumetza (1878 cr.), and impairment of Solosec and certain IP from our Gavis (840 cr.)
Respiratory: Accounted for 25% of US sales (~$185mn). Albuterol generic market share reached 22.8% and gBrovana was successfully launched. Making steady progress on launch of Tiotropium DPI. Made good progress on Respimat with TTP partnership
Complex generics: Inhalation, injectables, biosimilars
Products with 50%+ market share: Doxercalciferol, Lanthanum Carbonate, Lisinopril, Lapatinib, Levetiracetem ER, Lisinopril HCTZ
Improved supply chain operations for U.S. by adopting Integrated Business Planning (IBP) process which has brought in transparency of data and identification of existing and emerging gaps, thereby ensuring servicing of market and mitigating costs of Failure to Supply
Growth & margins should come back in H2FY23 by launch of Spiriva and Pegfilgrastim
India (38% of sales; growth of 13.9%):
6 rank in IPM (same as FY21), 9 brands in top 300 (down from 11 in FY21); 3.52% market share (down from 3.59% in FY21)
5-yr growth of 10.5% outpacing IPM growth of 10.1%
Chronic (respiratory, cardiology, diabetes): 64.7% (vs 65.4% in FY21) grew in double-digit
Enhanced presence in Nutraceuticals/Vitamins space from Anglo-French brand acquisition, India OTC business surpassed 100 cr. growing at 17%. Softovac: Grew by 19% and enjoys 46% market share. Aptivate: Grew by 34% and is

#1

ayurvedic appetite stimulant
Specialty pipeline and biosimilars:
Fostair (inhalation): ramp up continues in UK, entered into alliance in EU
Etanercept (biosimilar) was launched in Europe & Japan. Have begun producing in the new DS facility in FY22
Pegfilgrastim (biosimilar): Filed in US, expect launch in H2FY23
Zaxine: Growing well in Canada (Gastrointestinal) and is Lupin's largest Specialty brand
Ranibizumab (biosimilar): Global Phase III trials on-going. Will be launched in India in FY23
Aflibercept (biosimilar): Phase III trials will start in FY23
mAbs: Has a basket of next generation mAbs (Denosumab, Pertuzumab, Certolizumab) under development that are expected to be in clinic soon
NaMuscla in Europe is growing well: has been launched in UK, Germany, France and several European countries
Solosec: Received sNDA for bacterial vaginosis for <12 year female and for trichomoniasis in >12 year female. Entered partnership with Exeltis for promotion of Solosec brand
Nanomi (Netherland subsidiary) has a complex injectables platform based on Microsieve technology
Complex generics:
Inhalation: One of the few companies to have filed a Dry Powder Inhaler and a Metered Dose Inhaler in the US. Filed four major inhalation products in the US (gProAir, gSpiriva and gBrovana)
Injectables: Have 7 products under development, filed one with another one in late clinical phase
EMEA (8.4% revenues; 6.3% growth) – Europe, Middle east and Africa
Europe sales declined by 1.7%
Germany subsidiary (Hormosan's) pain therapy portfolio is complementary to its medicinal cannabis product and offers a unique opportunity to grow
NaMuscla is growing well, entered alliance for Fostair and Tiotropium
Luforbec (gFostair) ramp up continues In U.K.
South Africa sales grew by 6.2% vs (-0.8)% market de-growth (subsidiary: Pharma Dynamics)
LATAM (4% revenues; 5% growth vs industry growth of 17.6%):
Entered into out-licensing agreement with Biomm for sales of Peg-Filgrastim in Brazil
Laboratories Grin is Lupin's subsidiary in Mexico (15% growth vs 13% industry growth). Ranked

#2

in ophthalmic reference market
MedQuimica is Lupin's subsidiary in Brazil; Growth of 11% vs industry growth of 12.3%
COVID impact was felt most in Brazil
APAC (5% of sales; 27.8% growth):
4th largest generic company in Australia (same as FY21, name: Generic Health), had revenues of AUD 74 mn (vs 57 mn in FY21). This looks higher due to contribution from Southern Cross Pharma
Australia: Acquired Southern cross pharma which has 60 registered products (~30mn AUD sales)
Philippines recovered sharply (35% growth vs 15.1% for industry) after covid and is poised for higher future growth. Ranked 2nd in reference market. Focus on rheumatology, gastrointestinal, diabetes
China: Will commercialize CNS portfolio in alliance with Shenzhen Foncoo Pharmaceutical
Japan: Supply products through licensing agreement with Kyowa Pharmaceutical + partnership with Yoshindo and Nichi-Iko for biosimilar Etanercept
New chemical identity (NCE) pipeline:
Focus on oncology, immunology, and metabolic disorders
MEK Boehringer partnership: Received $50 mn for achieving key milestones
API business (6% revenue, (-28.35%) de-growth):
API production volume: 3'390 MT vs 4'754 MT in FY21
Cephalosporin demand was low, impacting API sales
1'300 active raw material manufacturers, of which 700 are Indian contributing ~70% of overall sourcing. For certain materials (Penicillin G, vitamins, packaging components for inhalers), company imports due to absence of domestic supply base
One of the very few vertically integrated companies in first line anti-TB drug. Globally, TB notification rates dropped by 18% during peak of COVID-19 period in 2020, with high burden countries such as India experiencing a drop of almost 41%
Received approval under PEPFAR route of US FDA for TLD, key first-line drug used currently in the management of HIV/AIDS
~30% dependency on external manufacturers while rest is met in-house
Compliance
Goa was classified as VAI
90% of revenues come from sites that are in a satisfactory state of compliance
Have 2'700 professionals working in quality department
50% of Indian sites are Zero Liquid Discharge (ZLD)
Miscellaneous:
Formulation production: 2074.3 cr. units vs 2024.9 cr. units in FY21
Biotech: Portfolio of 7 molecules under development and commercialization stages. Have 3 primary lines of Biosimilars which include 2 X 1000 liters, 3 X 1000 liters, and 4 X 2000 liters (under qualification) Mammalian Manufacturing, 1 X 100 liters Microbial, and PFS and Vial lines with total annual capacity of 1 Mn units (combined) for Drug Product.
CSR: spent 34 cr.
Employees: 21'381 (vs 18'573 in FY21), 19'453 are permanent (highest proportion in industry), median salary: 5.2 lacs (vs 4.9 lacs in FY21), increase in median salary: 5.88%
Employee retention rate of 82.6%
Number of shareholders: 388'221 (vs 301'271 in FY21)
Share price: low (678.65), high (1267.65)
Inventory write-down of 483.32 cr. (vs 248.4 cr. in FY21)
Auditor remuneration: 16.94 cr. (vs 14.48 cr. in FY21)
Disclosure: Not invested (no transactions in last-30 days)
Nice Summary Harsh.
Looks like you have exited the position in Lupin recently.
Would like to understand your narrative behind the exit.
Lupin is getting into diagnostics space. Is it a "smart adjacency" move or "desparate diworsification" attempt?
Is this space getting crowded? or does the sector have long "runway"? Looking forward to opinion from those who tract "diagnostics" space closely.
Lupin Diagnostics (LD) Summary
1st Ref Lab in Ranchi

molecular diagnostics, cytogenetics, flow cytometry,
histopathology, cytology, microbiology, serology,
haematology, immunology, and routine biochemistry.

personalized interactive smart reports
Features

GPS-enabled temperature-controlled sample movement
smart reports
NABL accreditation of each laboratory
trend report analysis
live home collection booking and tracking

LD is part of Lupin Healthcare Limited (LHC)

LHC is wholly owned subsidiary of Lupin Limited

Network Size

Labs: 18
exclusive collection centers:280
pick-up points: 450
It's more of a desperate action.
With tata and adani announcement to foray into this space, this is tough for Lupin for sure.
Another disappointing set of numbers from Lupin, US base business ha s reduced to $150mn and margins have been severely hit. Concall notes below.
FY23Q1
US revenues came at $121mn, rationalized the portfolio (got out of 15 products) + witnessed double digit price erosion. Expect $150-160mn run rate from Q2. Getting to $200mn will require lot of new products. 15-16% of US sales come from partnered products
Albuterol market share is 23.2%
gSuprep: Will be launched in September
Took manpower reduction of 14-15% across the company (will reduce costs by 20 cr. per quarter), expect employee costs to reduce to 18-18.5%
Hope to get to 18% EBITDA margins by Q4.
Competitors are undercutting on products where Lupin is vertically integrated and Lupin has decided to move out of some of these products
Slightly higher than IPM growth this quarter, added 350 MRs in India
Somerset EIR now allows launch of nasal spray FTF next year + a gel
gSpiriva: FDA inspection on partner's site went well, responding to FDA. Before approval, FDA will probably also inspect Lupin's facility (Pithampur Unit III). Target action date: 17-08-2022
Biosimilars
Pune biotech facility will be inspected in October which will open Lupin's biosimilar pipeline for USA (wil start with Pegfilgrastim with planned launch in Q4FY23)
Disclosure: Not invested (no transactions in last-30 days)
Pathetic nos, execution so far has been


, interestingly stock rallied with high delivery volumes post, remains attractively priced, acknowledging the weak performance & inconsistent execution, still worth buying at current prices for the long term
Invested.