Jyoti Resins & Adhesives Limited has hit two back-to-back 20% upper circuit on BSE in last two trading sessions and made a new 52-week high today. I spent some time to understand the business and numbers and wanted to share my findings. I found questionable bloated unpaid expenses reserves and few other anomalies which raised many questions as mentioned below.
CMP: 165.05
Market Cap: 66.02cr
Introduction:
JRAL sells various adhesive products under EURO7000 brand which was launched in 2006. Unfortunately, management has not bothered to share any business specific information with the investors. It has same content for MD&A that it has been using for last several years. Company is based out of Ahmedabad, Gujarat with manufacturing plants in Santej, village Kalol in Gujarat. More about their products can be found here: https://www.euro7000.com/events.html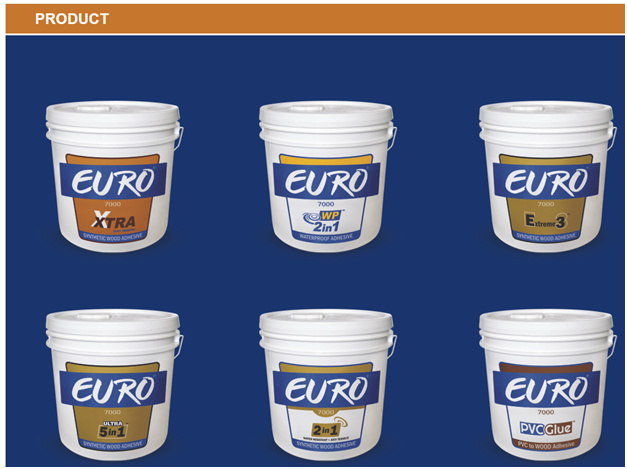 Business Numbers:
Overall business has decent gross margins (north of 50% until 2018) but low net profit margin.
Receivable days have increased as high as 300 days. Current receivables per FY18 balance-sheet is 43.38cr. It forms 78.63% of the FY18 revenue.
Its requirement for fixed assets has been low, but heavy investments have been needed in Working Capital (mainly receivables and inventory) to grow the business. Business has generated enough cash from operations and with help of some debt to support its working capital requirements. It had debt of almost 5cr until FY17, but repaid all debt in FY18 and now has cash surplus of almost 4cr on its balance sheet as per FY18 balance sheet.
Below please find some details in the table: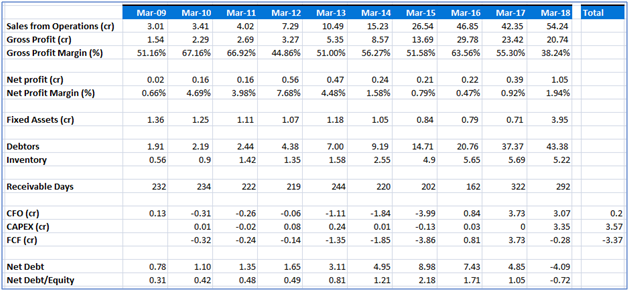 Source: screener.in
Promoter Stake Consistently Increasing:
Company has 40 lakh shares outstanding. Not a single new share has been issued since FY2011. Promoter's stake has grown from 25.47% in FY11 to 40.86% in FY18. Management has been increasing stake by purchasing from market.

Below screenshot shows a small list of many market purchases made by promoters lately:
Promoters Happy with Increasing Salary than Increasing Dividends:
Promoters are happy with increasing salaries than increasing dividends. Management has not paid a single rupee in dividends so far. Also, total of their FY18 remuneration was 107.5 lakhs, whereas, Net Profit for the company was 105 lakhs. So promoters took more than the annual net profit of the company as salary. What happened to the ceiling per the act? May be prior they took approval to announce more salary than net profit of the company.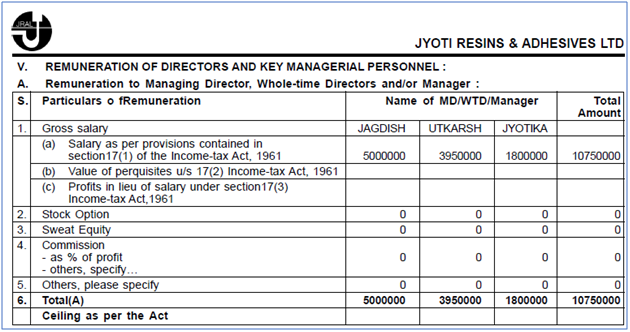 Source: Company Annual Report
Bloated Reserves and some other anomalies:
Company has created unpaid expenses reserves on liabilities side in their balance-sheet. It has grown from 1.45cr in FY14 to 46.7cr in FY18. It's steep jump in unpaid expenses (where vendors or suppliers are not asking for their money
)! We have a business with annual revenue of ~54cr with 47cr of unpaid expense provision.



Source: Company Annual Report
I found some unusual Target Incentive and Sales Promotion expenses that were charged under Other Expenses. I suspect some portion of these expenses charged have made their way to Unpaid Expenses Reserves for Promoters. It seems like all this money has been reinvested in the business in the form of COGS, Receivables, and Inventory. And surprisingly company removed Target Incentive and Sales Promotion Expenses from the list of Other Expenses in FY18 annual report.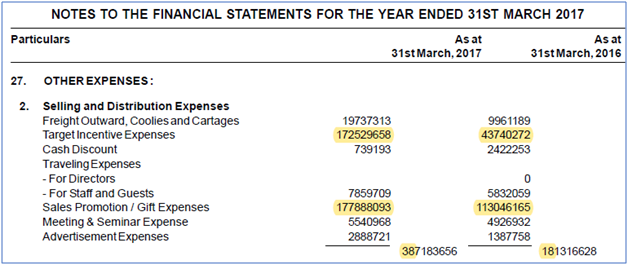 Source: Company Annual Report
Need explanation on below items from management:
 Bloated unpaid expenses reserves amounting to 46cr.
 Where did Sales & Target expenses go away in FY18 financials?
 How are promoters able to take home fat paychecks which is more than annual net profit of the company?
Disclosures:
The content of this write-up is only for information for the readers and not to be construed as investment advice. Please consult your Financial Advisor before acting on it.
My main goal is to document my findings and follow-up later to get more understanding on the open items.
Never had any position or holding in JRAL.