I went through 75% of this thread over the weekend (Will finish the remaining 25% by this week hopefully). Really thankful to this community for the depth of research (Especially scuttlebutt) in the thread. I get this feeling over and over when I deep dive into a new thread on ValuePickr
I did not see a valuation attempt undertaken for ITC in the thread, so here is my attempt at a sum-of-parts SOTP valuation of ITC. Your inputs on the approach taken and suggested improvements would be very useful. I will take those on-board and post a revamped valuation.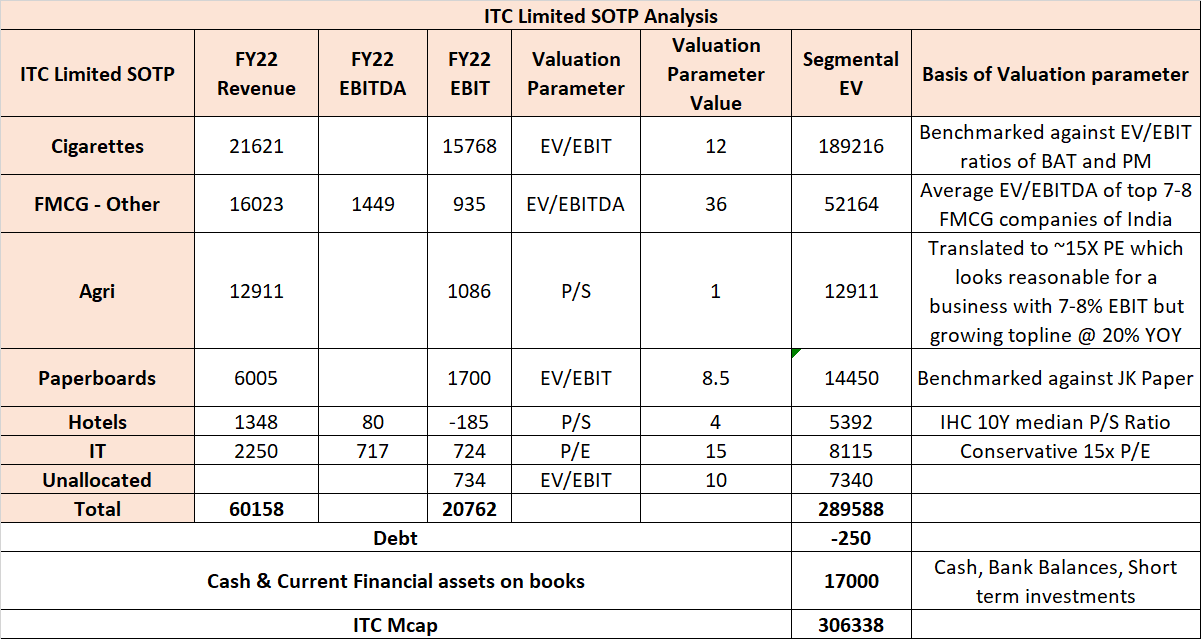 Going by this valuation framework, ITC at the moment seems to be overvalued by ~15%. Of course it is clear that FMCG others is grossly undervalued right now because I have valued it basis EV/EBITDA and EBITDA is subdued because ITC is still in heavy investment mode in this segment. If we value FMCG Others as per P/S (According to me this is premature. Let ITC stabilise margins at 15%+ before we take this approach) and assign a P/S multiple of say 8x (Average of top 7-8 FMCG companies in India), then the segment would be valued 2.5x higher than it is valued right now.