Simple Analysis for bigger Picture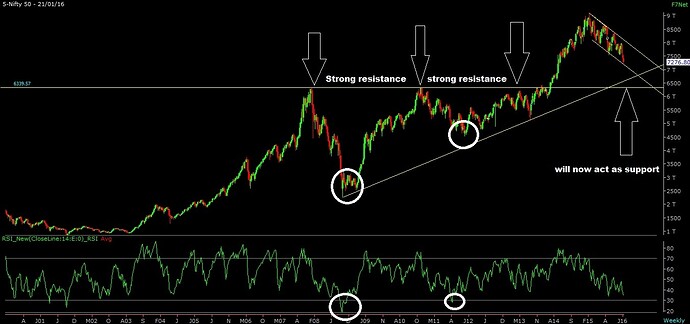 My view point on Index
Market still not a safe heaven for investor
2.Bottom formation still not visible
3.Its Safer to enter in the mid of the trend .
4.According to channeling technique and NEO wave logic we are in second corrective , we may see a rally till upper band of channel ie . till 7900 + mark , but don't be under impression of bottom.
5.Time wise June -July 2016 and price wise 6850-6300 is range .
6.Have spend years to understand Neo wave but still work Under guidance .
7.Index may form temporary low between 25th jan to 6 th feb 2016 for a X wave up till higher band of channel .
Will Update once we are in end of 3rd correction , and will be witnessing multiyear bull market .
Its time to pick and understand the value and growth cos and build 5-10 bagger stocks for minimum 6 year horizon.
Happy investing .