Overview
Facades are the exterior sides of the buildings. They are important from the design point of view. From an engineering point of view, they are important these days as they have a great impact on energy efficiency and costs.
Innovators façade systems limited is an Aluminium Facade contractor for designing, engineering, fabrication and installation of all types of facade systems. The company is headed by Mr. Radheshyam Sharma and has executed total orders of than 1100 crores since inception. He has about two decades of experience in the construction industry.
It has installed facades for many big construction projects such as
Airports (13 of them) – Chandigarh, Indore, Kolkata , Mumbai,etc
Residential - World view Tower
Commercial(for clients like) – DHFL, JW marriot, TCS,etc
And boasts of reputed clients such as AAI, Reliance Industries, Aditya Birla Group, Tata Group, Godrej, Infosys, Cipla ,etc as listed on their website.
All other projects and clients are mentioned in their website.
Financials and Valuations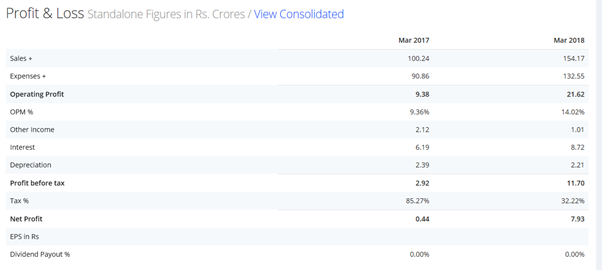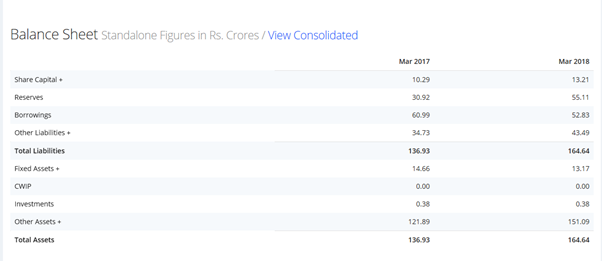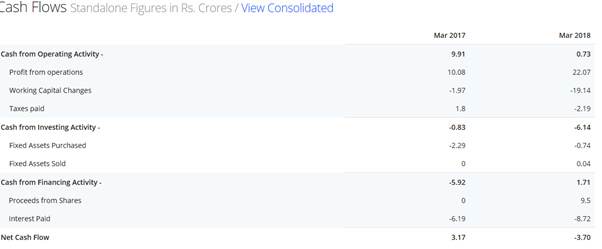 The stock has been hammered like most of the market and is near its 52 week low.
FY 2019 results
Annual Report and other Documents
https://www.screener.in/company/541353
Credit ratings
https://www.icra.in/Rationale/ShowRationaleReport/?Id=76243
http://www.careratings.com/upload/CompanyFiles/PR/Innovators%20Façade%20Systems%20Limited-10-23-2018.pdf
ICRA has given B+ and A4 rating for its fund based -cash credit and non fund based -bank guarantee.
CARE has given BBB rating for long term loans of 31Cr and A3 for short term loans and bank facilities of around 60Cr as of Oct 2018.
Brickworks has a BB+ rating for long term facilites but put in a disclaimer stating that the issuer did not cooperate. This is a thing to be concerned about.
Management interview and important points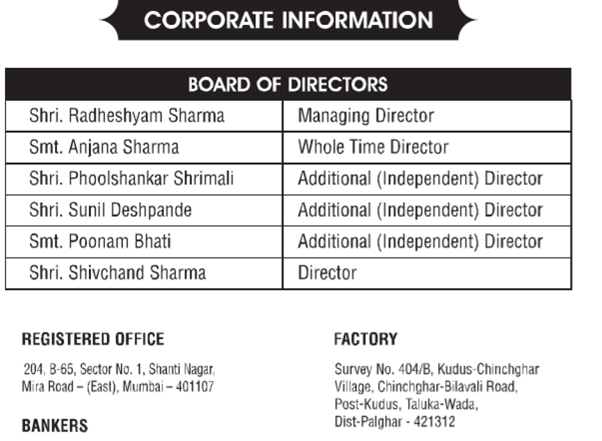 Management interview before the IPO on Zee Business
Query about the company on Zee Business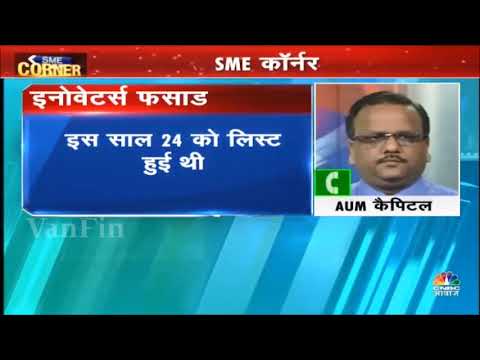 Shareholding Pattern and Key Investors (As of June 30,2019)
One of the major reasons I became interested in the story and wanted to explore it was presence of marquee investors in it. Their presence shouldn't hamper our judgement but it is well worth a look.
Promoter Holding is around 62%.
Vijay Kedia has a 10.14% stake. He initially had a stake around 6% in pre-IPO and has increased it gradually to above 10%.
Pantomath Sabrimala Aif Pantomath Sabrimala Sme Growth Fund Series I has a 1.07% stake
Madhusudhan Kela owns 3.76% of the company.
Underlying Investment Thesis
Indian facade industry is expected to grow by 20% yoy and Innovators facade is one of the major players in facade industry. It is the only listed player at the moment and available at a market cap of less than 100Cr while the market is valued at 15,000Cr and expected to grow rapidly as use of facades increases in newly constructed buildings. It is one of the few organized players in this segment and boasts a portfolio and well-established projects.
The company had revenue of around 100Cr in FY17 which grew around 50% in FY18 to 154 Cr but remained steady to 157 Cr in FY19. Margins declined in FY19 which led to decrease in profitability from 7.91 Cr to 4.65 Cr. As a result, the stock has been hammered to almost half the IPO price and available at close to book value. It had a 300 Cr order at start of FY19 and if the management is to be believed, order book is not a challenge but their capacity to deliver on it is. Given the huge demand and growth of the industry, attractive valuations, presence of marquee investors and a huge order book, this business seems like a story worth exploring. There are certain risks I am certainly aware about and they should be taken into consideration while evaluating this business.
It is an interesting story and if management plays it right, it can generate good returns due to its huge market potential.
CMP - 34.5
Market Cap - 65 Cr
Book Value - 36.21
P/E - 8.22
ROCE - 18.28
Debt to Equity - 0.77
Risks
Illiquid stock - Difficult to get out once invested. Especially if the company underperforms or falls in some trouble.
High Debt - Money from IPO helped them to reduce their debt by half and to help them with their working capital requirements. But still total debt(long term + short term) is at a high level when compared to shareholder equity and liquidity.
Management Risk – Not much information is there available on the management. The board is led by father-son duo. This point is important because there has been great erosion of wealth in many companies in the past couple of years majorly due to management issues i.e. bad ethics and bad capital allocation. So, it is important to keep an eye for it.
Lack of information available – There is not much information available about the company and it is not covered by any research analysts. This makes it hard to evaluate the business. Also, I was not able to gather much information about its competitors from India and outside India. A simple façade google search will show some of its competitors and a few of them have completed some impressive projects.
Company's operations are working capital intensive and have high receivables and inventory days. Also, the revenue from top three customers comprised 40% of their total revenues in FY18. Majority of their contracts are from Maharashtra and Delhi. This exposes them to the risk of geographic concentration and client concentration.
Other Information:
Bankers – Indian Bank, Oriental bank of Commerce
Auditors – S G C O & LLP
Listed only in BSE
Had IPO in May 2018 at BSE SME platform
I am a new investor and this is my first write-up on this forum. Please tell me if any inconsistencies are present in this write-up. I will be happy to correct them and grateful for inputs.
Fellow valuepickrs, please share your thoughts regarding this opportunity.
Disclosure: Invested small tracking amount and looking for more clarity. Interested in the story as I feel it has great potential.
Disclaimer:
I am not a SEBI registered analyst or a financial adviser. This post is not a recommendation or endorsement in any way. Please exercise caution before making an investment decision.
References: