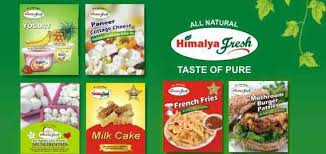 This is the first time writing a post about a company, I was a shadow reader in TED and ValuePickr.
Food processing sector in India
The Indian food processing industry is estimated at US$ 70 billion. According to the Ministry of Food processing, this industry contributed 9% to India's GDP and had a share of 6% in the total industrial production. The food processing sector is a highly fragmented industry, it widely comprises of the following sub-segments: fruits and vegetables, milk and milk products, beer and alcoholic beverages, meat and poultry, marine products, grain processing, packaged or convenience food and packaged drinks.
Business Profile
Himalya International (HIL) was incorporated in the year 1992. The company is promoted by Manmohan Malik and Sanjeev Kakkar.
Himalya international is the first frozen food company in India that has been into processing of mushrooms, baby potatoes and buffalo cheese. It has been concentrating mostly on the American markets and has been acting as an export oriented food processing company and it enjoys a strong brand recognition overseas.
The company currently operates four production units, located at the foothills of the Himalayas which provides the company with the freshest of Air, blue underground water from the glaciers and the richest of soils. (Agaricus), Crimini (Italian Brown) and Portobello as frozen Buttons, Slices, Dices & de-stemmed Caps.
Mushrooms are grown in-house right from Composting agro waste and developing spawn to quick processing within hours of picking. Mushrooms - The company offers three varieties of Mushrooms.
White (Agaricus), Crimini (Italian Brown) and Portobello.
The plants of the company are located in Paonta Sahib (Sirmaur, Himachal Pradesh), Gujarat and Rajashthan.
Rajashthan plant will process Almonds, Berries, Cereal bars and high end confectionary and functional foods. The plant is manufacturing Vitamin and protein fortified "All" Natural" real fruits loaded Cereals, Diet energy bars and "Food on the GO" items which will be positioned as meal replacements or energy add-ons and will be targeted at the working population mainly youngsters.
The new plant set up in around 21 hactare land has most modern and state of the art production facility for growing mushrooms, of processing potatoes and other vegetables and processing of milk to produce mozzarella cheese sticks, paneer and frozen yogurt at North Gujarat and the installed capacity of the mushroom division is 60,000 tons of compost per annum which will produce 12,000 tons mushrooms per annum with a yield of 20% at 100% operating capacity.
The plant will produce 6000 MT Mozzarella Cheese per annum,9000 MT Yoghurt per annum, 27000 Tons Appetizers per annum and 27000 ton French fries per annum. The plant has setup the storage facility for 2000 Tons of frozen products.
Plant & Machinery has been imported from to produce specialty Buffalo Mozzarella Cheese with 15 million Lbs / annum capacity. All equipments are world-class, latest technology and are imported from USA, Denmark, Germany and Italy.
Himalya International is the first company to manufacture buffalo milk mozzarella cheese in india and Frozen Mushrooms, Vegetables and all ingredients are being marketed under 'HimalyaFresh' brand and Buffalo Mozzarella Cheese is being marketed under the brand ' Artiginale Italiano' 'Growers gourmet' the new brand has been registered for all Gourmet appetizers and hors d' oeuvres.
India 'the original home' of water buffaloes with traditional Italian knowledge of making the real, authentic Mozzarella & Ricotta Cheeses under an Italian expert Raffaele Cioffi. Raffaele is the fifth generation cheese producer from the coast of Sorrento in Compania region of Italy in manufacturing Buffalo milk Italian Cheeses.
The company has a wholly owned subsidiary namely, Global Reliance, which takes care of all the shipment work of the company. It started importing food products from US department of agriculture and will market these products in India.
Contract farming
The company has created partnerships with local farmers Specialty Vegetables - The company process Vegetables & Baby potatoes grown especially in Sub-Himalayan terrain. Baby Potatoes are delicious & full of nutrition with tender skin. They also create Baby Potato skins for specialty, gourmet food service segment.
The Agriculture wing assists the farmers from planning the crops to providing quality seeds and Manure rich in organic Nitrogen.
And also supports in Field selection,Crop inspection,Hygiene,Water for irrigation,
Use of manure.
Quality Control / Audits / Certificates QA Team
The Company has established strict HACCP procedures for its products. The company places maximum emphasis on quality, from the choice of spawns, through each step to the finished product.
Himalya has a modern quality control laboratory manned by qualified and experienced food technologies and microbiologists. The Company has USFDA approval and the FCE registration for its canned mushrooms and a Kosher certificate for all its products.
Audits – SGS HACCP & GMP Audit
AIB International Audit
NSF Cooks & Thurber Audit
Certifications – HACCP & GMP certified Himalya International Limited is HACCP& FOOD SAFTEY, GMP & ISO 9000 certified company.
The company is audited by AIB International (US based), NSF Cook & Thurber (US based) & also by SGS.
The company works in close cooperation with CFTRI (Central Food Technological And Research Institute) located in Mysore, India.
It is also certified by the United States Department of Agriculture as a member of National Potato Promotion Board.
Laboratory Capabilities:
This testing includes Total Plate Count, E.Coli, Coliform, Staphylococcus, Yeast & Mold, Listeria & Salmonella. & In addition environmental sampling, Personal & Equipments Swabs, water testing are carried out.
a) Microbiological laboratory: Microbiological testing is carried out of all finished products.
b) Chemical Analysis: Milk & milk products testing, which includes Fat, Protein, SNF, Moisture, pH & all types of adulterations tests in milk. HPLC system (Perkins Elmer) for cow milk adulteration in buffalo milk & also glycoalkaloids testing in Potato.
Water testing includes Water hardness, Chlorination & Residual chlorine content & also testing of Packing material. These are factors that will impact the sector directly and the company in more of an indirect manner.
Product profile
The company has a well established profile of products ranging from processed food items to ethnic sweets. The company will initially start selling its existing products profile in the Indian markets which will be followed by newer product versions. The assurance of Quality and being "All Natural" – The company has so far been operating out of the Himalayan foot hills and hence has earned a reputation of delivering quality products. All of its products are closely connected to the idea of "All Natural". The company clearly knows that this is one of the strongest differentiating factor and is trying to leverage it in the domestic markets. Almost all of their advertisements focus on the "All Natural" quality of the products.
Their portfolio of brands consists of – Himalya Fresh, The Finger Food factory, Bufalabella and Elevation 5000
• White (Agaricus), Crimini (Italian Brown) and Portobello
• Button Mushroom(32 mm)
• Mushroom Slice (5 mm)
• Mushroom Dice
• Baby Potato
• Scooped Potato
• Cheese Curds
• Onion Rings
• Sesame Mushroom
• Eggplant Slices
• Cheese Stuffed Jalapeno PeppersKajuKatli
• Almond
• Rasmalai
• Samosa
• Petha
• Milk Cake
• MotichoorLadoo
• DodaBurfi
Products and Plant Capacities :
Mushrooms 15000 Tons / Annum
Appetizers 24000 Tons / Annum
Dairy 15000 Tons / Annum
Ethnic Sweets 3000 Tons / Annum
Canned Foods 30000 Tons / Annum
Corporate History
MamMohan Malik and Sanjeev Kakkar in1986 jointly charted the future course of Himalya.
Corporate history.pdf (142.0 KB)
Growth Drivers
The cheese manufacturing units and increasing export opportunities. international inc in USA, which has made two joint ventures with US based companies – one covering east coast and the other the west.
Cheese manufacturing – The company has set up a 100% subsidiary – Himalya The east coast operations Bufflabella inc is located in Pennsylvania and the west coast operations are set up in California.
The JV partners are of Italian Lineage and are already processing and marketing mozzarella cheese. The parent company will export semi finished Mozzarella cheese which will be converted into final product and marketed by the JV in US. own cash and carry stores for distribution of ethnic foods manufactured from its plants in India. The company has also proposed to set up a logistics and distribution chain for this purpose.
The company has also signed agreements with grocery stores in US like ALDI to sell its products under Himalya fresh brand name. Under the agreements, the company will sell Himalya fresh products like frozen vegetables, baby potatoes and breaded appetizers.
The focus products will be Fresh Mushrooms, Vitamin D fortified, zero fat and full fat yogurts, Paneer, breaded appetizers, All natural ethnic sweets, frozen vegetables, packed soups, Olive oil, fruits, Italian cheese and nutraceuticals. The products will be available broadly under 4 brands – Himalya Fresh, Bufalabella, American Harvest and Uno Italiano.
The company has made tie ups with almost all major retail chains in India including Bharti Wal-Mart, Reliance Fresh, More, Metro, Home stores, Subka Bazaar.
130 crore processing plant in Gujarat will aid the company to expand and diversify its value added products line. The project will process "All Natural" Mushrooms, frozen vegetables, breaded appetizers, Yogurt and Mozzarella cheese.
The installed capacity of the mushroom division will be 9000 tones, 5940 MT per annum of Mozzarella cheese, 9000 MT per annum Yogurt and 15000 tons of appetizers. The project is 100% income tax free for the first 5 years from the year of production.
Rajashthan plant will process Almonds, Berries, Cereal bars and high end confectionary and functional foods. The plant will manufacture Vitamin and protein fortified "All" Natural" real fruits loaded Cereals, Diet energy bars and "Food on the GO" items which will be positioned as meal replacements or energy add-ons and will be targeted at the working population mainly youngsters.
The company has a formal agreement with a US company for technology transfer and product development suitable for Indian palette and climate. The state of the plant will import almonds and dried berries from US.
The company has contract farming for Oats in Rajasthan and Gujarat which will serve as the basic ingredient for healthy, high fiber cereals and Bars.
Turn Around
If you look at the last two quarters, Himalya is able to turn around and show profits.
Revenue split up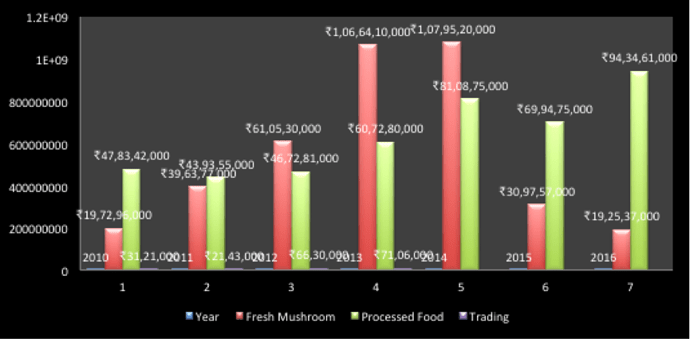 Geography Wise
Positives
1. After Joint venture Breakup with Simplot now they can sell all the products in India.
2.The Company also settled a case with Black Bear Wear house without opting for court trial. The settlement has me made for US $ 750,000.
3. To put all unproductive assets to use (frozen due to Joint venture with Simplot )and make all idle capacities productive in next 3 years.
4. Singapore High Court ruled in favour of Himalya Fresh and has rejected Simplot request for leave to Appeal in Supreme court of Singapore.
5. NH8 Land of the company midway between Delhi and Jaipur is planned to develop to align with GOI mission of Housing for all by 2022 under Prime Minister Awaas Yojna.
6. Spin off
Demerger of Appetizers and Snack food Ltd and Himalya Green Apartments Ltd
Post-demerger, Himalya International would be able to invest for the modernisation of existing units at Paonta Sahib and will focus on catering to the demand of regional north Indian markets and value added Indian sweets and snacks for exports.
Appetizers and Snacks Foods Ltd will become an export oriented company with focus on products like French fries and speciality potato products.
Himalya Green Apartments Ltd will focus on infrastructure/ real estate project for potential joint ventures or outright sale of housing
Negatives.
1Huge debt around 179 Crores
2.Constant expansion of units which led to huge debt.
3.The Joint venture with Simplot does not succeed.
Promoters
Man Mohan Malik, the Founder, Chairman and CEO of Himalaya International was thrust into business at the age of twenty on the sudden demise of his Father. Six years of multiple debacles in diverse businesses, Textiles to Bullion, Commodities to stocks trading, did not decimate his will to succeed. With just a Penny in his pocket in 1979, he launched Himalya with green field project for Minerals & Chemical manufacturing.
Even though his education had previously revolved around Physics and Law, he quickly became a self-taught business leader in the small township of Paonta Sahib in the foothills of Himalaya India.
cmd@himalyainternational.com
himalya@erols.com
Sanjiv Kakkar, Co-Founder, President & COO is the man with incessant obsession to succeed. He is an Engineering grad from prestigious DMET, Calcutta India and Royal College UK. After 6 Years with multi-national shipping companies in Top responsible positions he joined hands with Man in 1986 and they jointly charted the future course of Himalya. Diversifying from Chemicals to food business in 1995, they set up a new composite project to grow Mushrooms & to process frozen vegetables and went on to contract farming baby potatoes and ventured in 'Bufala Mozzarella Cheese'.
http://www.himalyainternational.com/pdf/himalya_poster.pdf
Other links*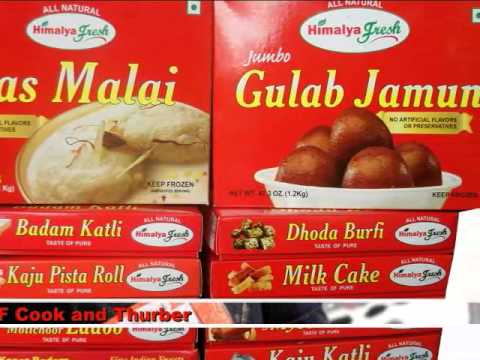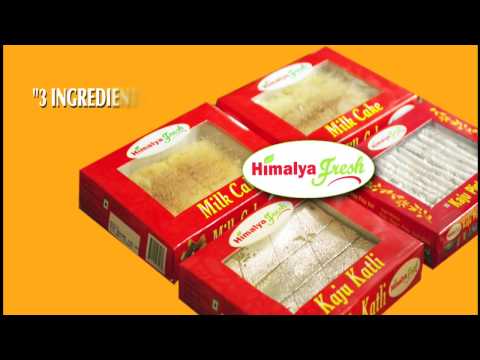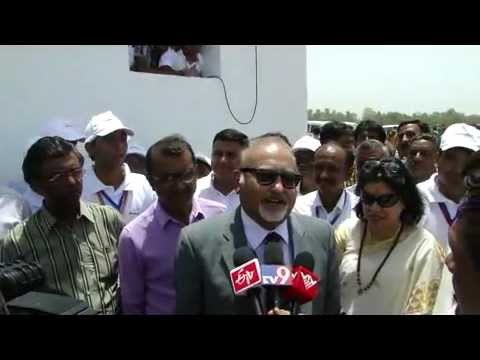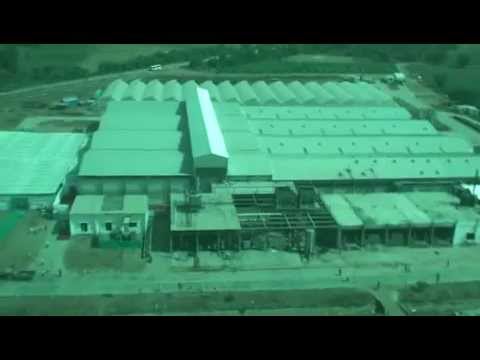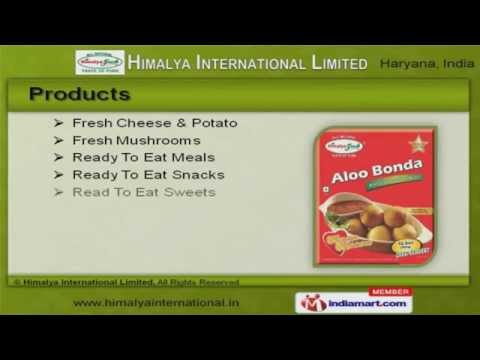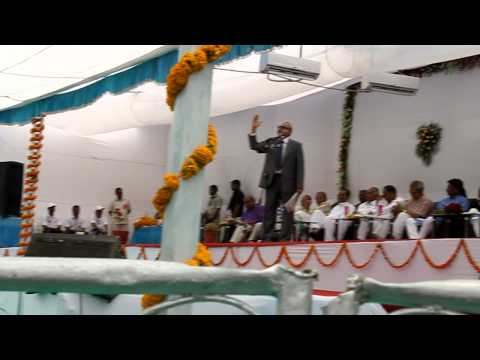 Disclosure
Invested from 19 Rs to 24 Rs and contributes 20% of my Portfolio.