Hi All
Can i please request members to review my portfolio and give in their thoughts.
I have recently sold Reliance and made entry into Power Finance corp and Alufluoride
I have always tried to kept my portfolio value/growth based investing into high dividend stock ( that has been my investment style) with a small portion of the portfolio ( roughly 10-20% ) which are very risky opportunistic bet.
Below is the reason for my investment along with risk factors i am considering. Would be great to have your views.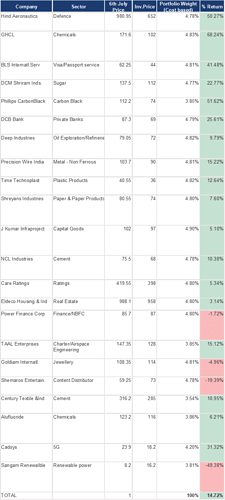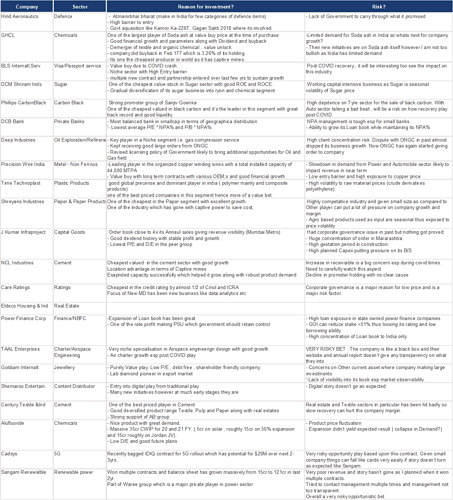 I will usually re-balance my portfolio when i feel exit price has come or Risk factor has played out .
Currently Two stocks where story hasn't played out the way i wanted
Sangam renewable : Might exit if things doesn't change in next 1-2yrs… given swelling in B/S and strong Waree group support, i am still hopeful on this slightly.
Shemaroo : Its new initiatives are at very early stages. Still yet to see how it plays out . Will take decision over next 2-3 quarters
Two stocks which are near my exit price. Waiting for maybe 10-20% more upside.
Would love to get your views and learn
Thanks