Hi All,
I have been following the portfolio of seasoned investors in this forum and thought of sharing my portfolio for their comments.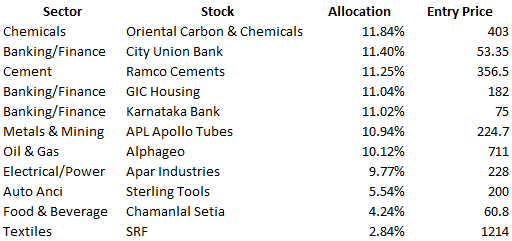 I prefer to keep my portfolio stocks below 10 and hold for long term and keep buying the same stocks as when funds are available.
Views/suggestion/feedback invited.