This topic is to talk about the recently listed, one of its kind company named "eMudhra".
About the company
What We Do
We help enterprises large and small build seamless digital and paperless experiences with their clients for data and document movement through a combination of our document processing automation, AI and data security platforms while leveraging our global trust services infrastructure.
Who We Work with
We work with large customers, several banks and startups to help build seamless customer journeys that eliminate paper and leverage data for real time insights and decisions. Clients include, Infosys, LTI, Tata, Aditya Birla, Barti AXA, mashreq, chola MS general insurance, JSW, etc…
Competitive Strengths:
eMudhra Limited is India's largest licenced Certifying Authority ("CA"). The company's business is divided into two verticles Digital Trust Services and Enterprise Solutions. eMudhra Limited is engaged in the business of providing services like individual/organizational certificates, digital signature certificates, SSL/TLS certificates and device certificates, a portfolio of digital security and paperless transformation solutions, multi-factor authentication, mobile application security, website security testing, IT policy assessment, etc.
Largest licensed Certifying Authority in India.
The company is a one-stop shop solution provider in secure digital transformation and is well-positioned to capture the favourable industry dynamics in India and globally.
Technology certifications, accreditations and membership in international bodies.
Technology backed infrastructure to support quality and security of services and solutions.
Diverse, longstanding and growing customer base.
Partnerships with leading Indian and global channel partners and enterprise solution partners.
Experienced promoter, board of directors and senior management team.
Licensed Certifying Authority under CCA – Govt. Of India and Govt. Of Mauritius and Govt. Of UAE
One of the very few global Full Service Vendors in eSignature Workflow Management with Enterprise Delivery capability
Peer Group
Global Peers (Not an exhaustive list)
Adobe Systems Incorporated
Entrust Corporation
DigiCert Inc.
DocuSign Inc.
Nexus Group
Sectigo
PrimeKey Solutions AB
Indian Peers (Not an exhaustive list)
Capricorn Identity Services Private Ltd.
Verasys Technologies Private Limited (V Sign)
Sify Technologies
NSDL e-Gov Infrastructure Limited
Pantagon Sign Securities Private Limited (Pantasign)
Competitive Profiling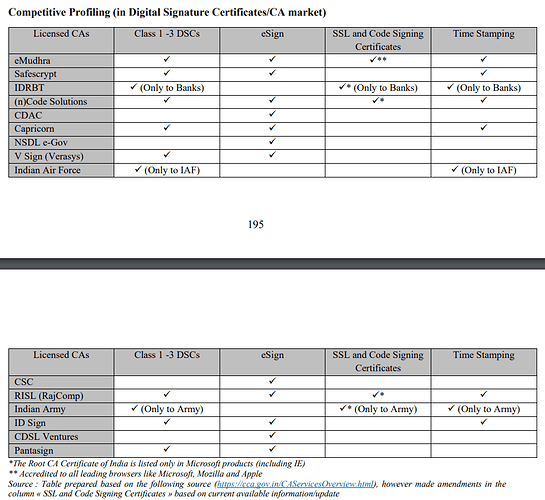 Products
emSigner – eSignature Workflow
emCA – Certificate Lifecycle Management
emAS – Authentication and Access Management
Subsidiaries
Company has eight Subsidiaries, two Indian subsidiaries, and six foreign subsidiaries
eMudhra Technologies Limited;
eMudhra Consumer Services Limited;
eMudhra (MU) Ltd;
eMudhra DMCC;
eMudhra INC;
eMudhra PTE Ltd;
eMudhra BV; and
PT eMudhra Technologies, Indonesia.
Financials (Consolidated)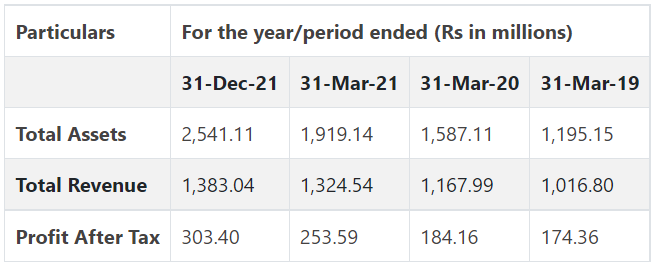 Key Developments in Digital Payments, India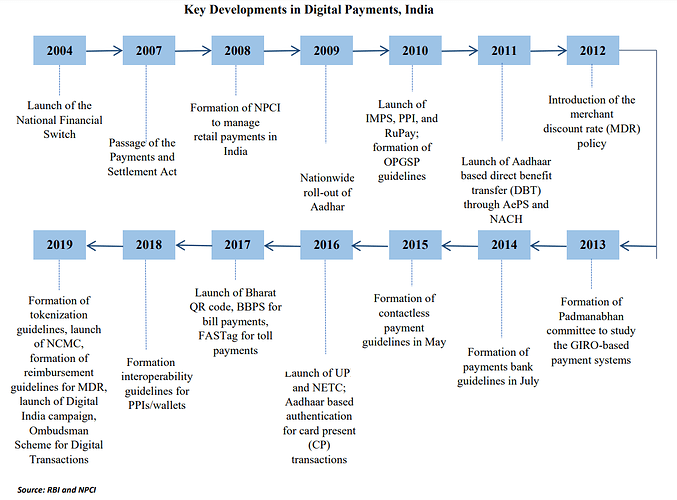 Sources: IPO RHP, Company Website, chittorgarh.com
PS: I am a newbie here, so pardon my mistakes, if any. Also I don't know how to do financial modeling or valuation exercise. So request experts to chime in here.