I went through the past few years of AR to understand the deals undertaken by Dynacons. Since FY19, almost all contracts which found mention in AR are for Government (Central/State) or PSU type entities (primarily B2G). Also ~ 60%-70% of these customers fall under Finance/PSU Banks category.
Most deals are for setting up/improving IT infrastructure as regards to Data Centers, Private Clouds, Data Warehouse/Storage etc. Details below;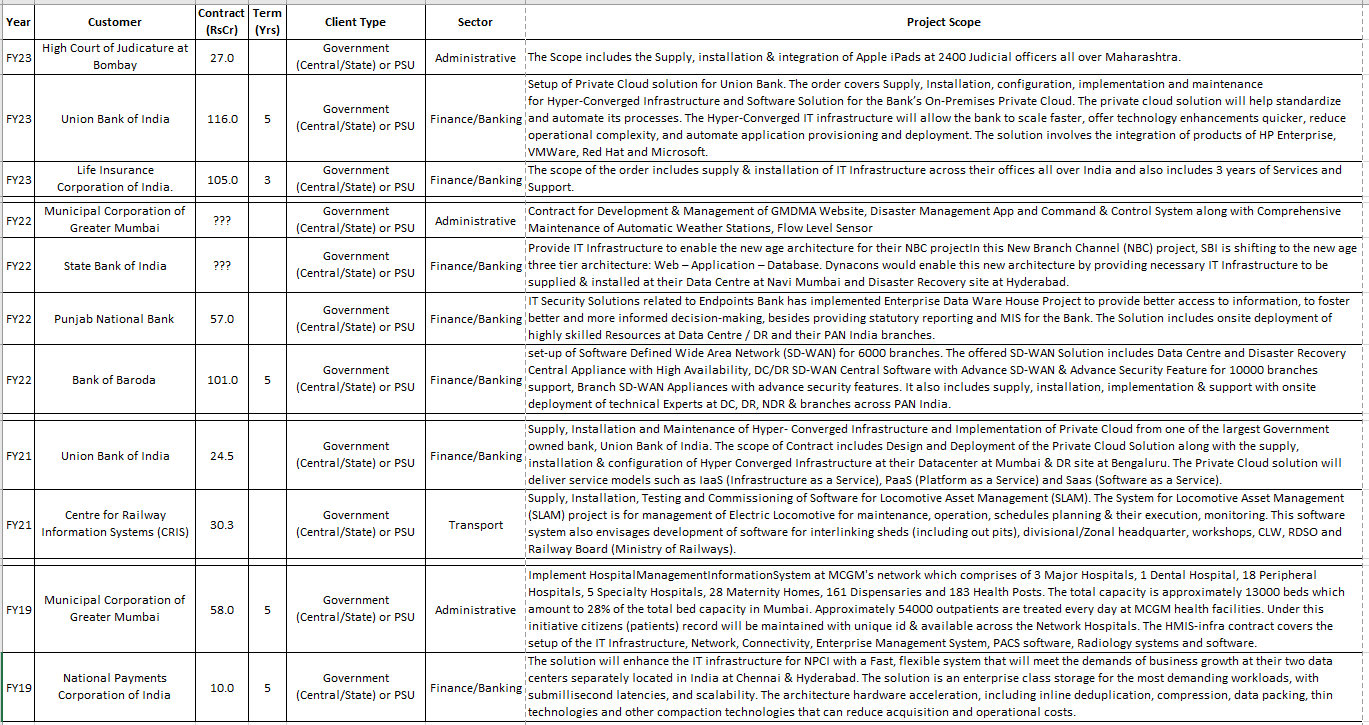 There is probably a bidding process to win these contracts and the qualified bidder with lowest price likely wins which is reflected in OPM of 4%-6%- range. From a competitive dynamics standpoint, both the Customers (Government entities) and Suppliers (MNC like Dell, HPE, Cisco, IBM etc) have strong bargaining power.
Does anyone knows if Dynacons also provides services to private firms looking to setup Data Centers/Cloud/Data Warehouses etc? Any clue on what % of revenue is recurring owing to 'service and maintenance' contracts once the infrastructure is setup?