Here is the list of stocks which has given CAGR return of more than 40% according capital line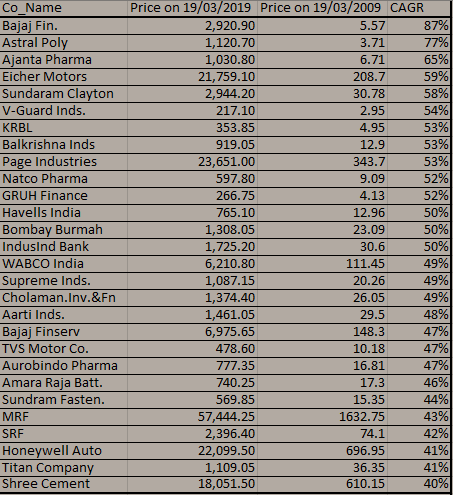 I am creating a topic to analyse what was the factor which worked for them? Was there anything common between them? what went right? was it management quality? Was that EPS growth? was the factor moat they were enjoying? Pricing power? unique products? marketing of the products? technolgy? combination of the above?
Answering this might help us finding the new opportunities.