If you are serious about making big in the future through investment then please follow the below points in sequence, think over it, and make an intelligent move. Earlier you start this better is the edge you get over late planning and execution.
Below are a few ideas that you must be serious about before actual investment.
TERM INSURANCE: Before any investment is always advisable to first work upon term insurance. Personally, 65% of professional people I know do not have term insurance. Few even do not want to know what that is and start a conversation with the definition of Term Insurance. A long-term investment not supported with Term insurance may be wasted because if something happens to you then your dependable will have to book either profit/ loss for shares you bought. This will beat the purpose you started this, but do not worry as you are no more. So better to start term insurance with a 10-years annual payment facility. You can go for 1cr+ term insurance. Policy Bazaar is an aggregator that may help you with term insurance plan comparison.
HEALTH INSURANCE: This is the second goal that you should target can cover hospitalization/ medical expenses for you and your family. Term insurance ensured a lumpsum assured for your dependants. Sudden big cash in a medical emergency is a challenge. Health insurance comes into the picture for this. I would recommend going with someone near you who has good experience in the health insurance industry, a good track record for insurance companies and agents. Going with aggregators like Policy Bazaar might be a challenge in the future when you are hit with a medical emergency as you might fall short of guidance. Hence, money going in commissions for a well-research insurance company plan and the agent is far better.
CONTINGENCY FUND: Considering the inflation, sudden medical emergencies like accidents, lifestyle diseases, etc. There is also a chance one may lose a job so he/she must be able to sustain for the next 6 months.
a. It is highly recommended to have a corpus of 8-10 lacs dumped in liquid fund considering the emergency medical situations.
b. It is highly recommended to have a corpus of 6 months equivalent to the current salary dumped in the liquid fund if you lose a job.
c. Do not expect much higher gains from this, this is for emergency and must be available when desired. 5-6% is a good return if it is kept untouched for years. Somethings it does give 8% returns as well.
d. Below is the fund that you can adhere to have an emergency fund parked.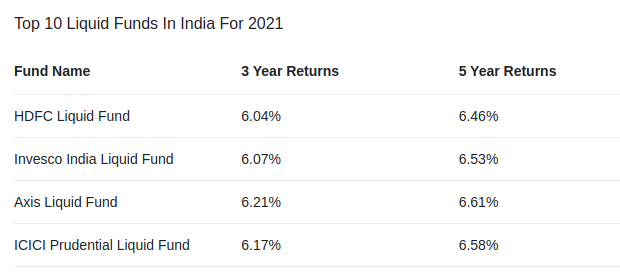 ELSS: You always have a chance to save 1.5 lacs under section 80c.

a. People can go with below few traditional options to get benefits.


b. Few ELSS [Equity Linked Saving Scheme] are mentioned below that you can opt and forget for 3 years locking period to get a good handsome return. You have a good research capability and conviction on the Indian economy to perform better in the future than you may go for it with more infusion exceeding 1.5 lacs.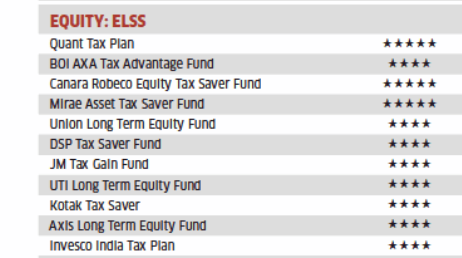 INDEX FUND: Invest a lump sum amount equivalent to 3 months of your salary forget till your kids need it for higher education. This is a pure part of the diversification of corpus.

MUTUAL FUND SIP: This is a silent wealth generator. You must keep patience, ready to put money and forget for at least 15 years. decide a monthly SIP amount that can be continued throughout the year without a gap and should be logical and ensure that you have some cash left in the bank at the end of the month. This is very crucial.

STOCK SIP: After good research with an investment advisor, you must do a stock SIP with a fixed amount monthly for a long-term vision. Equity has the power to make you rich with multi-bagger returns if you hit the right stocks, held with patience, did SIP with courage, never saw temporary ups and downs as corrections are temporary and growth is permanent. I would recommend staying away from cyclical stocks that boom only during certain periods never known. Avoid penny stocks. You go to the screener.in and type the below formula to get a list of good stocks that can help generate wealth for you in the long run.

Formula

 Market Capitalization > 7000 AND
 Average return on capital employed 10Years > 20% AND
 Promoter holding > 50% AND
 Return over 10years > 20% AND
 Sales growth 10Years > 15%


RESULT as of December 26th, 2021

PASSIVE INCOME: you must convert a passion that you pursue on weekends to generate income for you. The sources may be being youtube on a well-searched topic, equity research, consultant, coach on a niche topic, personal trainer, etc. The earning from this activity will meet the needs of Stock SIP as well without affecting your plan from pocket.

PRECIOUS METALS: If you are in India and you have kids then gold is one asset that our parents will always recommend accumulating. Trust me, we will be never be encashing this precious metal once bought, this is a form of heritage/ remittance that will pass on from one generation to another.
a. Below is the performance of gold for the past 1 year.

b. Below is the graph of how gold has performed in history.
Now just imagine if you have all these in place, this will ensure the future is much promising and secure. You may continue with your boring jobs but keep the above targets in mind and plan investments accordingly. Peace of mind while investing is very important to carry momentum and stay on investment with courage. You might start early with the above and get deeper benefits of compounding. Also at the same time is challenging to sync with the above plan as it needs good amount, but keep focussing big and do not get shattered. Early retirement may or may not be your goal.