Business (Product/Revenue Segments)
Swelect Energy Systems is engaged in making Renewable Energy Products, Servo Stabilizers and they are also in Iron and Stell casting through their sub-company AMEX Alloys Pvt. Limited
AMEX Alloys Pvt Ltd has the following capabilities to supply High Quality castings to the following industrial applications:
Oil & Gas
Transportation
Marine
Pharmaceuticals
Infrastructure
Agriculture
Water Distribution
Hydro Power and many Flow Control applications
AMEX has three divisions of foundry units viz.,
Alloys Division: Design, Manufacturing, Machining & Export of a wide range of Steel Castings (using CO2 sand Process,
cake moulds and a range of intricate core assembly based complex molds). The range of castings cover WCB / Stainless
Steel / Duplex and Special alloy steel
Iron Foundry Division: Design, Manufacturing, Machining & Sales in domestic markets and export of a wide range of Iron
Castings in Grey Iron and spheroidal Graphite Iron (using CO2 and Greens and Process) metallurgy.
Investment Casting Division: Design, Manufacturing, Machining & Export of a wide range of Investment Castings (using
lost Wax process and advanced Machinery).
In Renewable Energy Segment they make
Solar Pv Module, Inverter, Water Pumps, and Hydroplanes
Company is also evaluating various other sustainable technologies and international partners to collaborate on the same and actively working on several prototypes to get into the Energy Storage Market very soon
SEGMENT–WISE OR PRODUCT-WISE PERFORMANCE

Locations of Wind and Solar Power Plants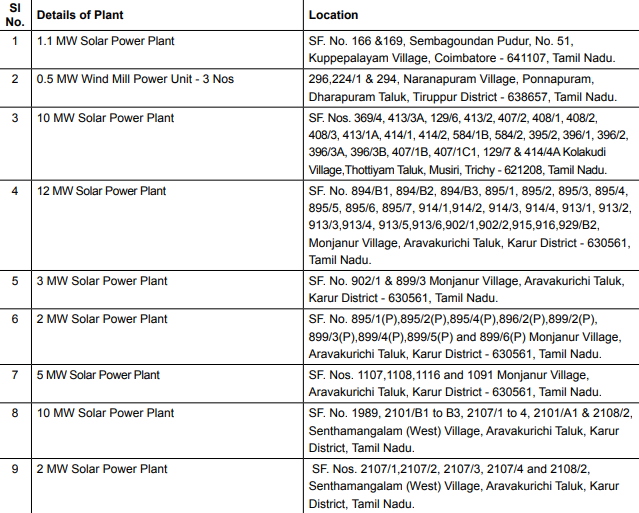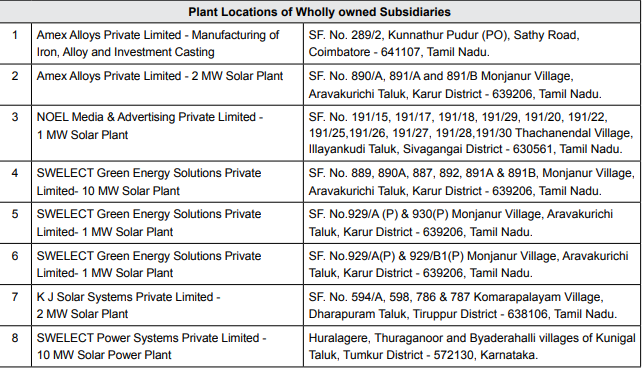 Financials
https://www.screener.in/company/SWELECTES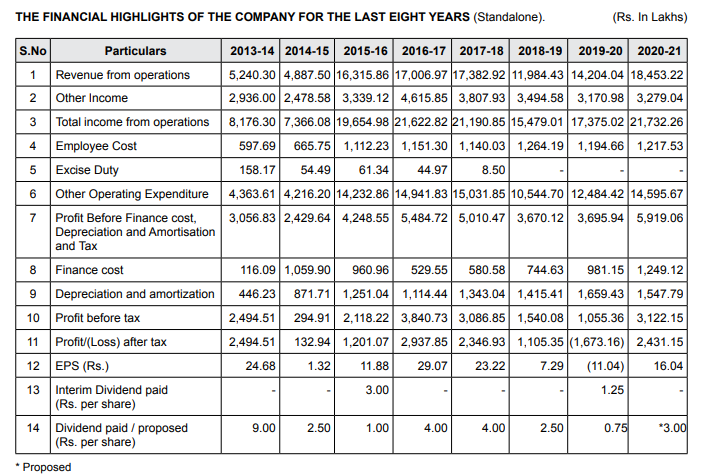 Share Holding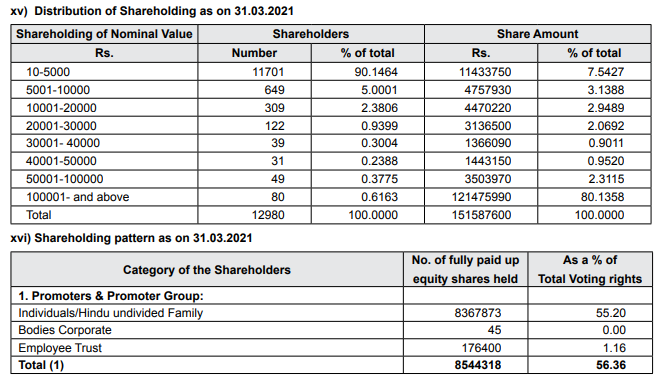 Opportunity
Every 5 out of 10 houses in Karnataka, Telangana, Rajasthan, Andhra Pradesh, Gujarat will have solar panel on their roof top
Refer: Swelect Energy Systems Limited, Chennai - Manufacturer of Solar Panel and Cell Module
For estimation of market share
Risks
The widespread of COVID-19 outbreak, across borders and geographies, has severely impacted almost the whole world
and triggered significant downside risks to the overall global economic outlook.
In view of the second wave of COVID -19 pandemic followed by the Lockdown announced by The Government of Tamil
Nadu and Karnataka, the operations of the following units of the Company were closed from 10th May 2021, and SPV Plant
located at Bengaluru was resumed its operation since 4th June 2021 and respective office employees were allowed to attend their work from home
However, all Solar Power Generating Plants of the Company are constantly running with the standard operating procedures
issued by Central and State Government. The Company is taking various measures to ensure the health and safety of its
employees and to comply with the directions issued by the Central and State Governments from time to time.
Company Website Link: https://swelectes.com/
Disclaimer: Invested