Overview
Sunshield Chemicals was established in 1986.
The company manufactures a wide range of specially formulated & customized products for various industrial applications. Company's product profile is a part of essential chemicals
Segment
Company has application in a wide range of industries like - agrochemicals, polymers, plastics, rubber, latex, tyre & tubes, conveyor belts, lubricants, additives, homecare, cosmetics, soaps, detergents, fertilizers, PVC stabilizers, inks, colours, coatings, textiles, metal treatment, wire insulation enamel and many more.
Exports
It started as a domestic player and today serves customers spread over North-America, South-America, Europe, South - East Asia, Far east and the Middle East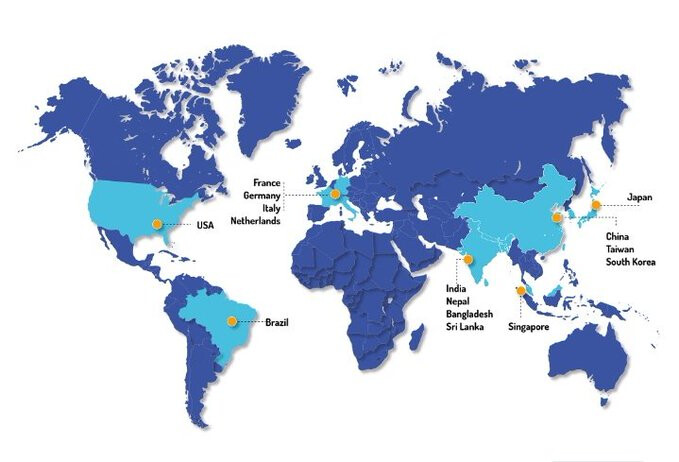 Clients
Company's customers are well recognized and located in India and all over the world especially in America, Europe, and Far- East.
Its key customers include Asian Paints, Pidilite, Lubrizol, Atlanta, Lanxess, Oronite, Solvay, Kansai Nerolac, MRF, Reliance, BASF.
Products
Company's main products are -
i) Specialty surfactant products - (made from Ethylene oxide)
It is used to make surfactants which have uses in detergents, paints & coatings, textiles, personal care, etc
ii) Specialty Anti-Oxidants - It has applications in plastic additives, fuels, lubricants, adhesives, etc
iii) THIEC
It is available as a powder as well as in noodles form.
Its end-use include applications as heat stabilizers and PVC stabilizers
iv) HQEE
It is used for finishing and improving properties of materials.
It has applications in hydraulic cylinders, conveyor belts, seat foam, shoe sole, colour stabilizers.
Sunshield is one of the only few manufacturers of HQEE in the world
Co. mentions that it is among the few global manufacturers of THIEC and only manufacturer in India due to its requirement of complex technologies
Strategy forward
Company's current capacity is 2000MTPA
Company announced capex of 25cr to add capacity of around 2000-2400MTPA which will be completed by March 2023
Doing capex to meet additional demand from its existing customers
Risks
a) Availability of EO(ethylene oxide) - it is currently available only from one manufacturer in the country, if there's an issue with the supply, production of some products out of it would be affected
b) Risk of fire as some raw materials are hazardous and inflammable.
c) High debt - though the debt is reducing, it is considerably high.
Triggers
i) Capex - increasing capacity which would increase the revenues of the company to meet future demands
ii) Improving Margins - Co.s margins rose to mid double digit from FY21 compared to single digit in past few years.
iii) Co. Is taking steps to shift the thrust of business from commodity Specialty to Niche Specialty chemicals which has higher margins.
Sources of the data
Annual report
Company website
Article by Business standard - Sunshield Chemicals Company History - Business Standard News | Page 1
Discl. - Invested
(All information presented is for education purpose only)
Request fellow members of the Forum to provide their thoughts on this.
This is my first attempt to present a stock story here on VP. Please excuse me for any mistakes or errors.