Steel Strips Infrastructures Ltd., incorporated in the year 1973, is a Small Cap company (having a market cap of Rs 26.32 Crore) operating in Construction sector. It's is part of Steel Strip group which has Steel Strips wheels as flagship company.
Steel Strips Infrastructures Ltd.has promoted, developed & manages the ultra modern SAB Mall in the heart of Noida. The shopping complex which has been designed by world renowned Hafeez contractor and the matchless elegance of its premium retail space is no small part of the breathtaking beauty of its architechture. The multi storey shopping mall offers luxury retail & has been designed as a superior platform for buyer seller matchmaking.
Steel Strips Infrastructures Ltd also classified as promtor in Steel strips wheels and Indian acrylic ltd.It holds 2.73% in Indian acrylic.
Steel Strips Infrastructures has an Associate by the name of Malwa Chemtex Udyog Limited. It holds 42.96% in this associate company. Malwa chemtex udyog involes in Production, processing and preservation of meat, fish, fruit vegetables, oils and fats. Malwa chemtex udyog also hold 2.47% stake in Steel Strips wheels company as a promotor company.
Associate company Malwa chemtex udyog has turned profit making company last year. It has started posting profit and reflecting in steel strip infra.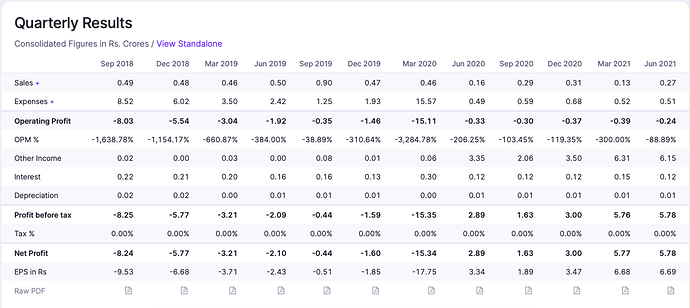 Steel strip infra current mcap is around 26 cr and it's consolidate profit will be around 20 cr for this FY with 25 rs EPS. It's available below 2 PE.
In future there may be reverse merger with associate company or other corporate action is possible in this stock.
It's huge undervalued stock from reputed Steel strip group.
Disc. Invested
Risk:
Covid risk which will impact most of listed/unlisted companies topline and bottomline, decrease in demand, as well owing to the covid locdown factor. It has SAB mall in noida which revenue is impacted due to covid.

Trade receivables are unsecured and are derived from revenue earned from Rent and Services provided at SAB Mall, Noida. No interest is charged on the outstanding balance.