Market Cap: 920 Crore
PE: 12.6
The services it provides are:
Aggregating the liquidity flows from global banks and price the flows in exchanges.
Direct Market Access technology & co-location.
Liquidity Provider in FICC Division ( i.e Fixed Income, Currencies and Commodities).
Aggregate global FX Flows, Binary Options, Exotic Options and act as a conduit for Global Trade Houses.
GLOBAL CONNECTIVITY
ROBO ADVISORY
Financials: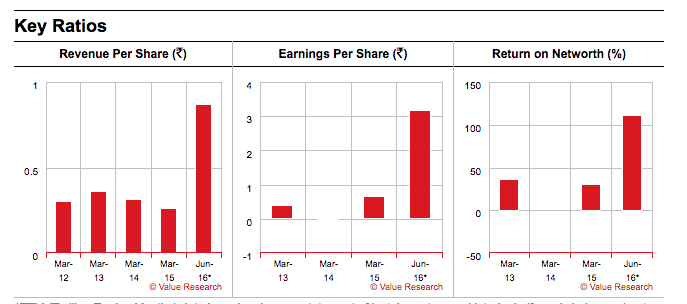 Pros:
Company is virtually debt free.
Company is expected to give good quarter
Company has a good return on equity (ROE) track record: 3 Years ROE 30.80%
Cons:
Promoter's stake has decreased
Though the company is reporting regular profits, it is not paying out tax
Notable Stakeholder:
Amitabh Bachchan holds 1.1Lakh shares.
Management: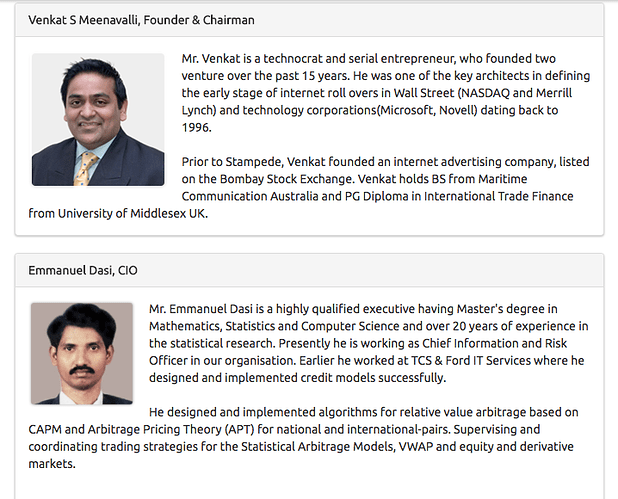 Triggers:
Not too many fintech companies serving global client base are based out of India.
Advanced technology focussed trading volume across exchanges are growing at approximately 20% YOY.
Usha Rani will be providing Bridge Capital / finance to the Company at zero interest cost for the purpose of executing its proposal of overseas listing of its Singapore based subsidiary and ongoing projects of CME, ASX, EUREX and DGCX connectivity and liquidity as well as Fintech Platform (tradeflowclub.com) for trade finance going to be launched.
Had a fantastic 2015
Disclosure: Not Invested. Bullish on Fintech companies