Initiating a thread on SreeLeathers so that together we can try to do scuttlebutt and try to understand this company better
About Sreeleathers – http://sreeleathers.com/index.php/about-sreeleathers/
The company is a really well-known name, especially in Calcutta, wherein it is said to be "Bata of Calcutta". The company seems to be known for good quality products at very cheap/attractive price point and is popular with masses. I have heard from people that their stores are always buzzing and usually people stand in line to pay.
Here are few videos on the company:
https://www.youtube.com/results?search_query=sreeleathers&page=&utm_source=opensearch
It seems the general opinion has been that the company has been limited to being a regional brand but by looking at their numbers the things might be changing. In recent years the growth has accelerated to 20-25% pa vs 10-15% pa in past. Infact in first 9 months of FY18, the growth rate has been at about 45%!!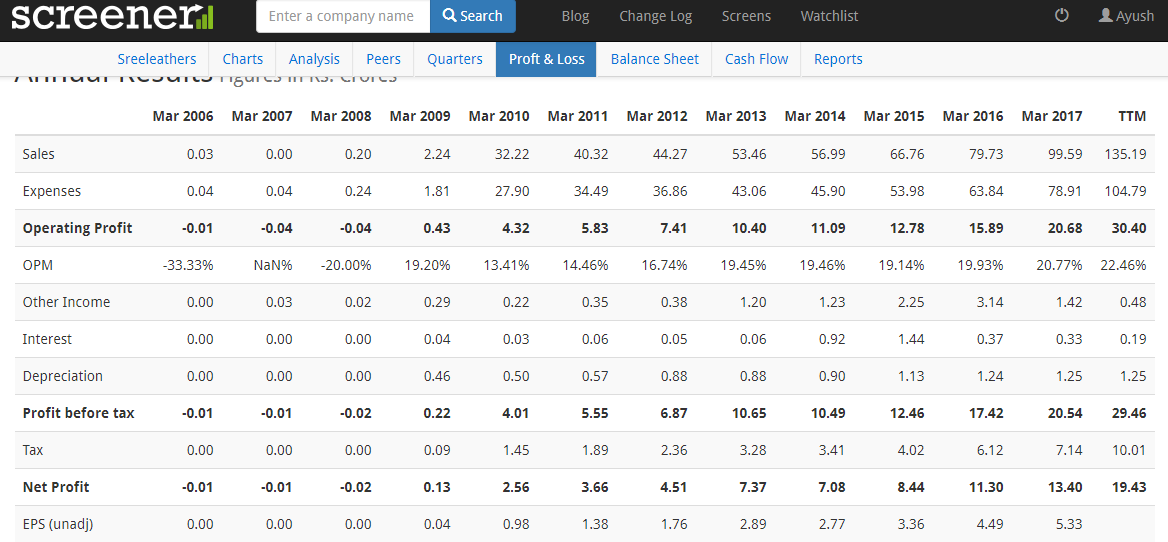 The things I liked in the P/L trend are:
Margins are very good and stable at about 19-22%
The growth has been accelerating in recent years - has the company been revamping its business model or becoming aggressive?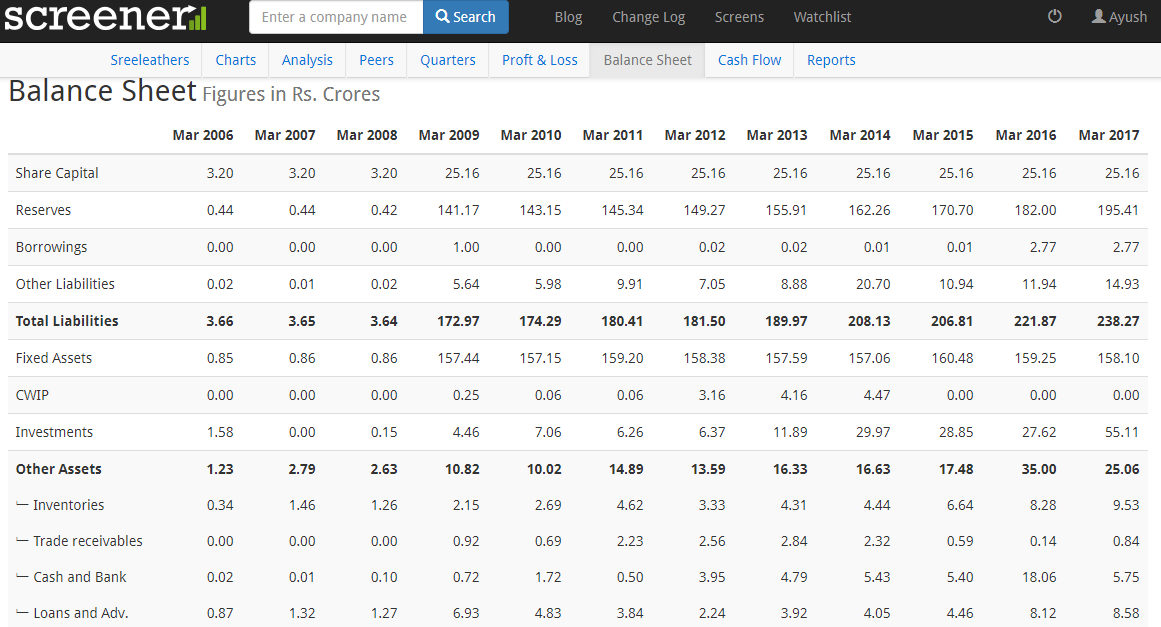 Balance sheet looks really efficient throwing out cash:
The FA are constant, no major addition over last few years (the high value seems to be due to revaluation)
Trade receivables are Nil!
Limited inventory
Surplus funds of about 63 Cr as on 2017. In half year Sept, 17 this has further swelled up.
So by looking at the balance sheet, it seems the company is operating on franchisee model and yet generating very good margins. If the growth can continue based on the current model, then it would be very interesting.
Negatives/Risks:
As per the information memorandum and discussion with friends - it seems the company has some stores in their private unlisted companies, partnership firms etc. Hence conflict of interest and corporate governance issues
Can the company be successful PAN India? How will people know about them outside their regional area?
Stock is at rich valuations of 30 PE
Views Invited
Regards,
Ayush
Disc: Invested